Pilipinas MX3 Kings will play against Mono Vampire Basketball Club at the ASEAN Basketball League (ABL) on Wednesday, Feb. 3 2016, 2:00pm at Sripatum University, Bangkok.
Pilipinas MX3 Kings is a Filipino basketball team while Mono Vampire Basketball Club is a Thai basketball team playing in ABL.
Meanwhile, the ASEAN Basketball League or ABL, is a men's professional basketball league in Southeast Asia with six clubs from six different countries of the Association of Southeast Asian Nations (ASEAN).
Sripatum University is located at 2410/ Road Sena Nikhom, 1369/2 Soi Phahon Yothin 34, Sena Nikhom, Chatuchak, Bangkok 10900.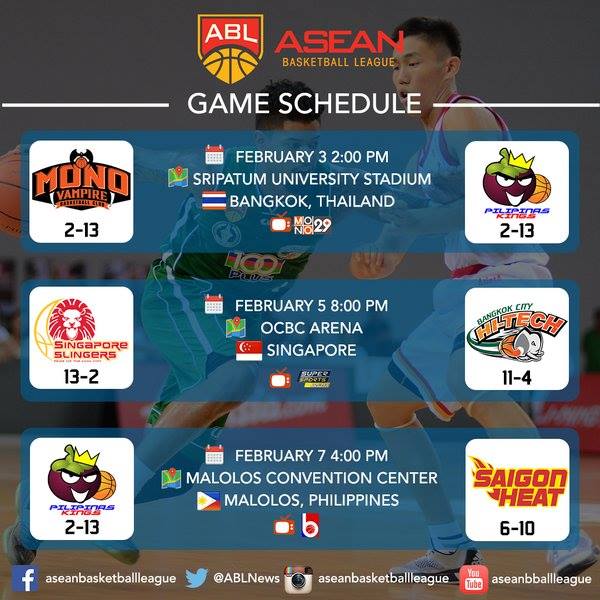 Source: aseanbasketballleague.com