The Pollution Control Department is warning residents of Bangkok and its neighbouring provinces to brace for a drop in air quality, as changing wind patterns on Wednesday and Thursday are expected to trap PM 2.5 over the city.
Siwaporn Rangsiyanon, the department's deputy spokesperson, said air quality in the capital and its vicinity has improved over the past several days, due to tighter controls on open-air burning and vehicle emissions. A change in wind direction also helped clear the smog from the city.
Ms Siwaporn added that a change in wind patterns will cause PM2.5 levels to shoot up tomorrow and Thursday. As such, the public is advised to avoid outdoor activities, especially the elderly, children, pregnant women and individuals with underlying medical conditions.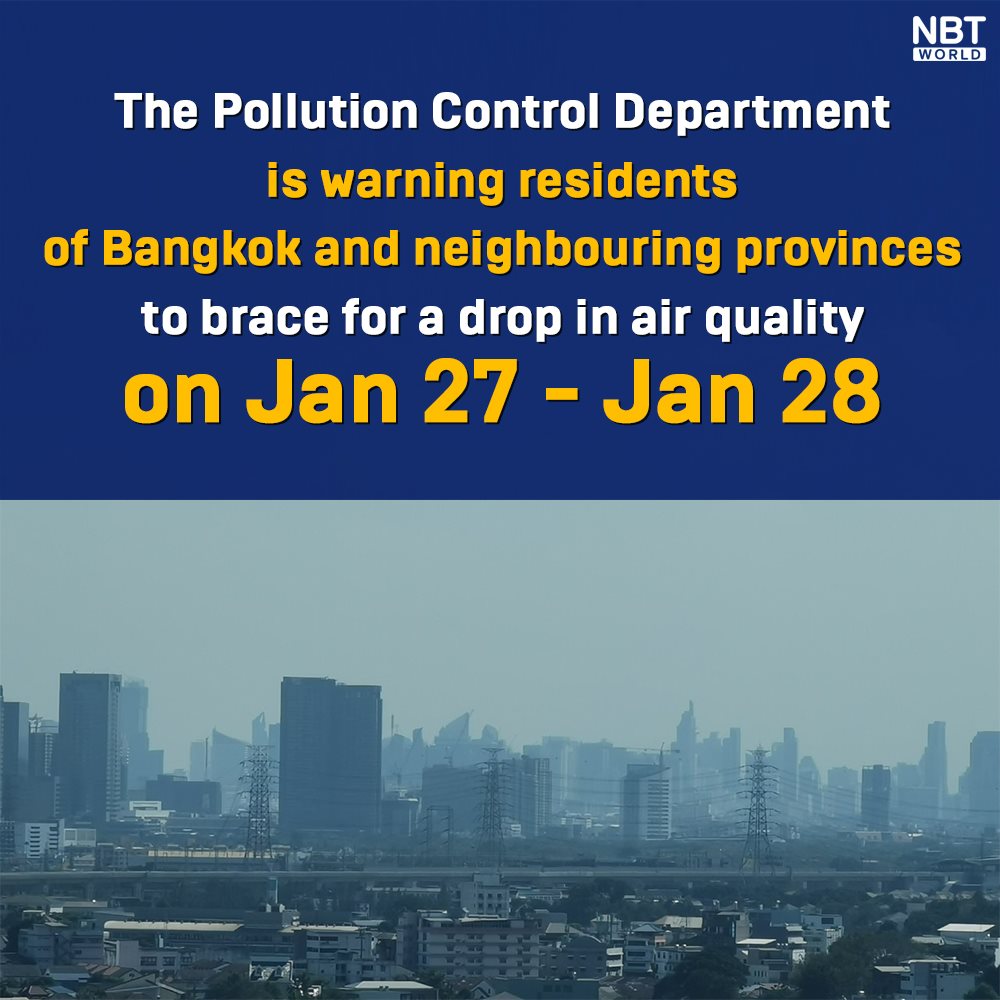 Source: NNT