The family of newly departed OFW Francisco Ramos Garcia is inviting his friends, colleagues and students in a ceremony remembering his amazing life on Saturday, September 26 at Saint Louis Church Somdet in Kalasin Province.
Garcia or Ajarn Francis, 54, as he was fondly called, died on September 19 due to lymphoma. He was a native of Pulong Yantok, Angat, Bulacan.
The ceremony will start at 1:30 pm. One of his students will also deliver a eulogy. Cremation will follow at 4:00 pm. Those who are attending the funeral ceremony may contact Marlon Espenocilla at 0638368920.
Ajarn Francis lived a full life. According to friends he was such an inspiring and jolly person. He worked in Thailand as an educator for many years – first as ESL teacher at Ramkhamhaeng University Nonthaburi Project and later as an English Lecturer at Kalasin University.
The Ramos and Garcia families extend their sincere gratitude to the doctors, nurses, Kalasin University personnel, colleagues and friends of Ajarn Francis. All his medical bills and expenses are paid by Kalasin University.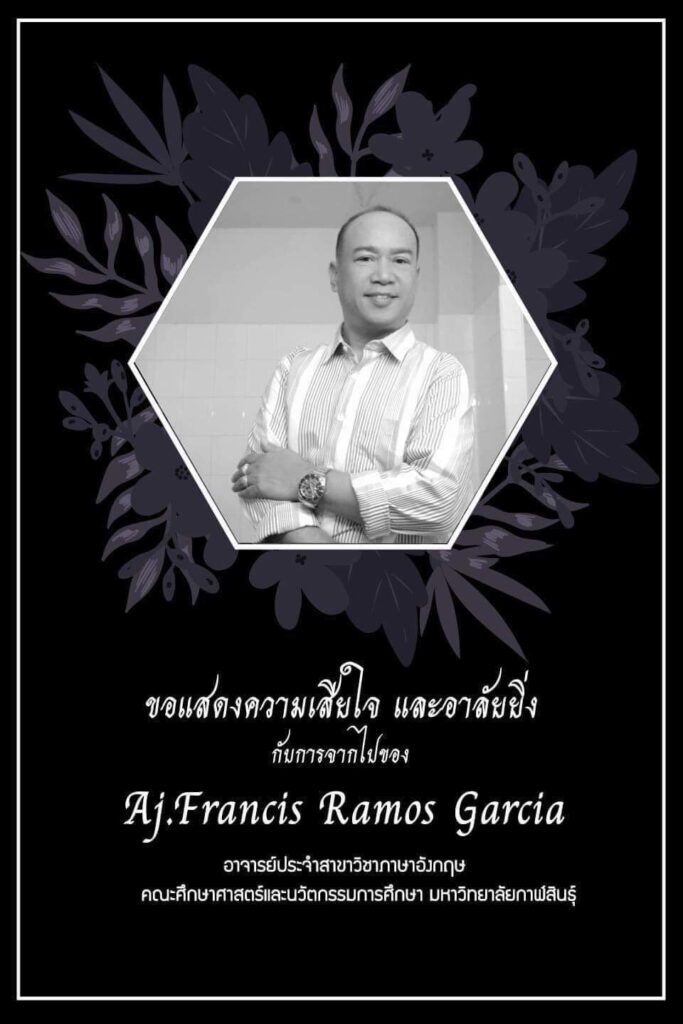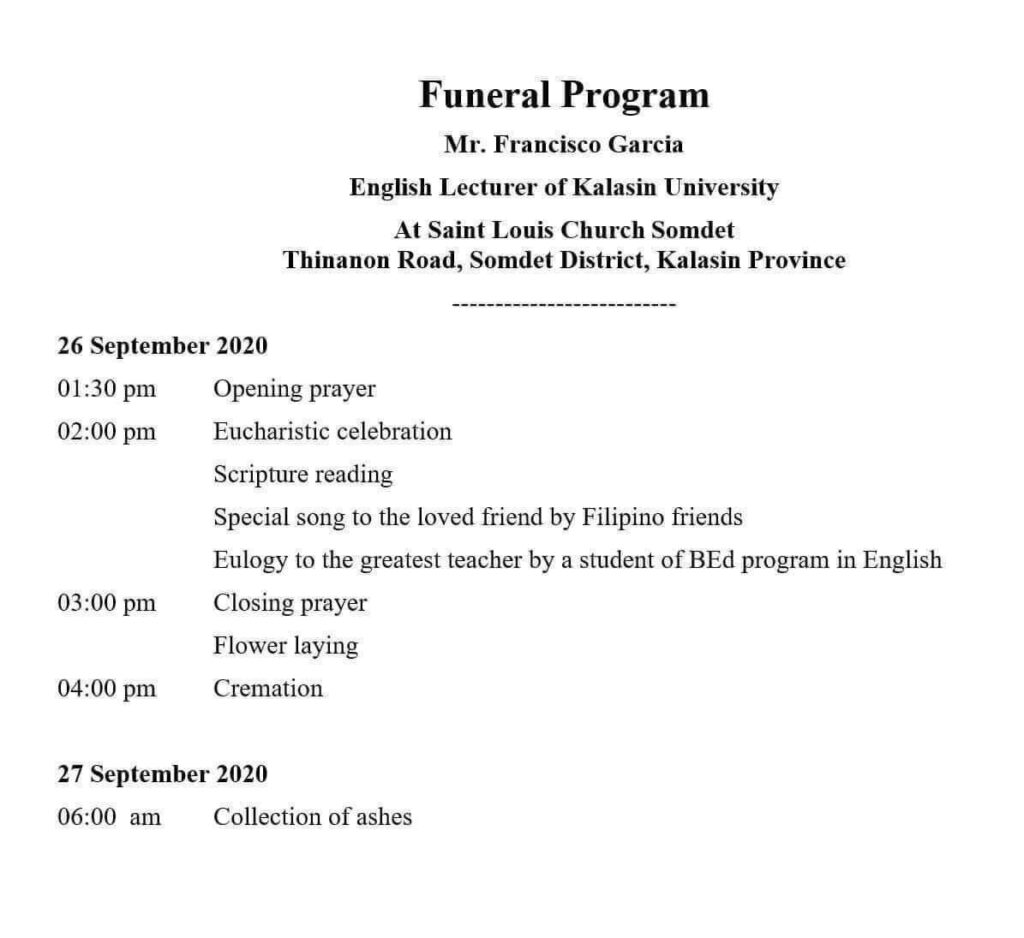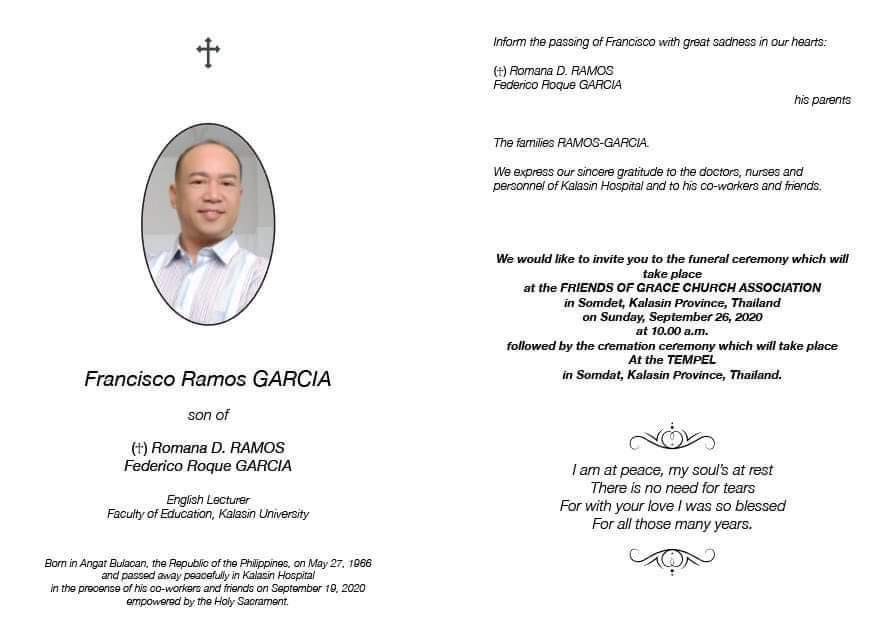 PinoyThaiyo expresses our deepest condolences to the bereaved family and friends of kabayan Francis.