A van carrying a group of Filipinos to Laos for their visa extension met an accident around 4:30 this morning. According to one of the passengers, all of them were sleeping when the accident happened near the border. The van by Meesuk Travel Agency hit another car in front carrying tomatoes. 13 Filipino passengers had been taken to Nongkai Hospital for treatment wherein 6 of them were wounded. Meanwhile, the agency said it will take care of the victims' visa application and they will be flown to Bangkok by plane.
Tune in on PinoyThaiyo for more details.
UPDATE as of 9:25 AM from one of the passengers:
Most of the passengers are now resting in the hotel in Laos. Six passengers are still being treated in Nongkhai Hospital.

UPDATE as of 10:05 from Madelaine Kanjanakunya, owner of Meesuk Travel Agency 
"Ok na silang lahat hindi namin sila pinabayaan. they are all now at the embassy iyong mga nasugatan ok na we will follow up check up when they come back to bangkok for another check-u to make sure that they are ok. so no worries we will take responsibility for everything. and every van have insurance so no worries..GOD IS SO GOOD…"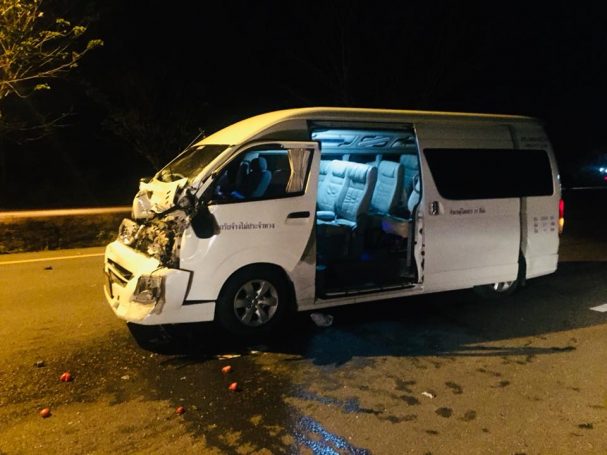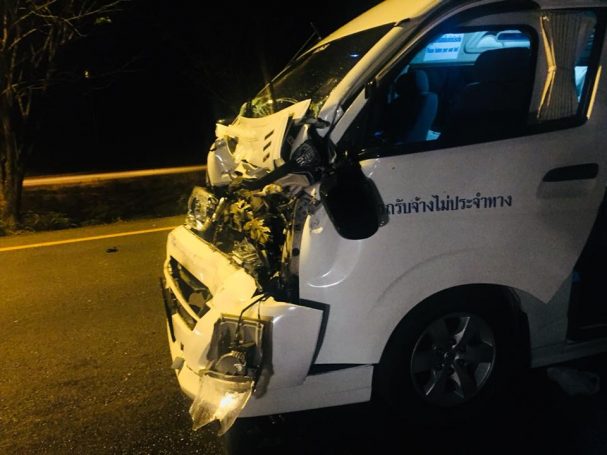 Photos from one of the passengers Facebook