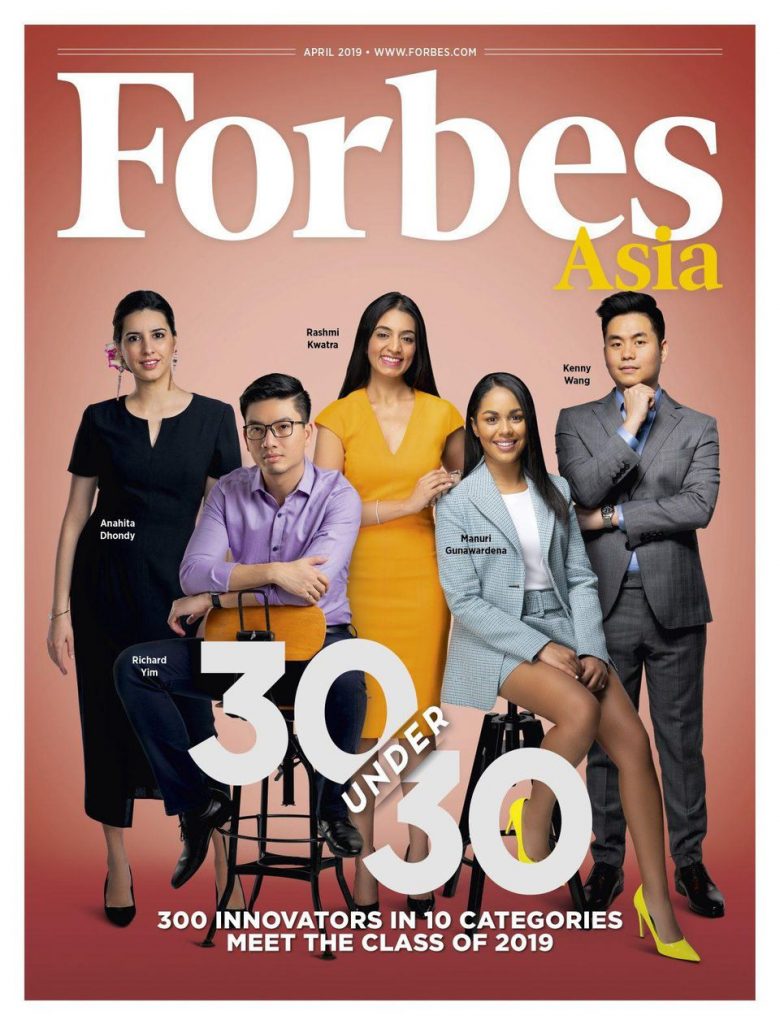 Forbes released on Monday, April 1 the fourth Forbes 30 under 30 Asia which included 300 young entrepreneurs, disruptors, and innovators in ten different categories: The Arts (Art & Style, Food & Drink); Entertainment & Sports; Finance & Venture Capital; Media, Marketing & Advertising; Retail & Ecommerce; Enterprise Technology; Industry, Manufacturing & Energy; Healthcare & Science; Social Entrepreneurs and Consumer Technology.
According to the Forbes 30 Under 30 Editor, Rana Wehb, "The Forbes 30 Under 30 Asia list this year highlights daring entrepreneurs who are building businesses mostly to solve problems in their industries. Forming 70% of the 2019 list, startup founders are using technologies like AI, Big Data and Blockchain to facilitate processes such as matching patients with potentially life-saving medical trials and providing enterprise solutions for SMEs who form the vast majority of businesses in the APAC region."
"It is also remarkable to see many of these changemakers actively working towards sustainability – from supplying affordable green energy in rural areas to cooking and promoting sustainable ingredients and campaigning to reduce the use of plastic straws," she added.
Five from Thailand and Three from the Philippines were among those included in the list. They are the following: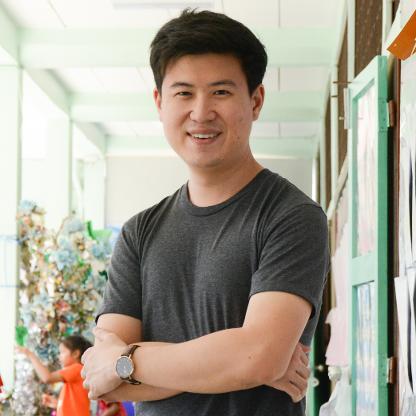 " Sorawit Paiboonrattanakorn is the founder and CEO of Saturday School, a social enterprise he started in 2014 to ensure vulnerable and marginalized children stay in school and gain the necessary life skills to equip them for the future. Through employing teachers and training volunteers, the organization has reached over 3,000 children in poor areas in Bangkok. Paiboonrattanakorn has been awarded several national awards in the social impact and start-up sector and partnered with organizations such as the UNICEF. "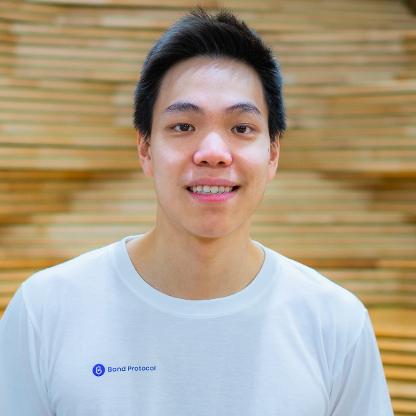 "Soravis Srinawakoon is the cofounder and CEO of Band Protocol, a permissionless blockchain protocol for decentralized data curation. It has built crypto games that reward players with cryptocurrency, and has grown to over 500,000 users in just one year. The company has raised over $3 million in a seed round led by Sequoia, Dunamu & Partner and SeaX. Srinawakoon has also founded a charity called Better Off that builds children's libraries in rural areas of Thailand. He holds a bachelor's degree in computer science and a master's degree in management science and engineering from Stanford University. "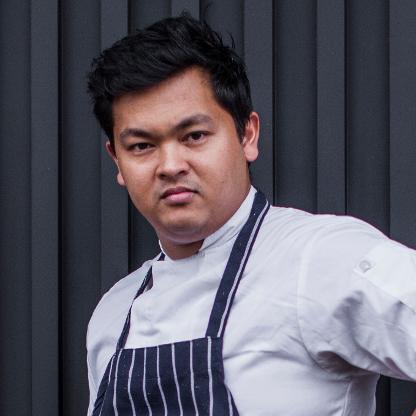 "After working in kitchens across the United Kingdom and Singapore for 12 years, Pongcharn Russell returned to Thailand in 2016 as head chef of Freebird before a rapid promotion to executive chef in 2017. He learned his trade in the London Michelin-starred kitchens of Alexis Gauthier, Jun Tanaka and Pierre Gagnaire before moving to Singapore to help Jason Atherton at Pollen. Russell will be opening his first fine dining pop-up concept called Ter'ra in 2019, with former Suhring chef de partie Michelle Goh."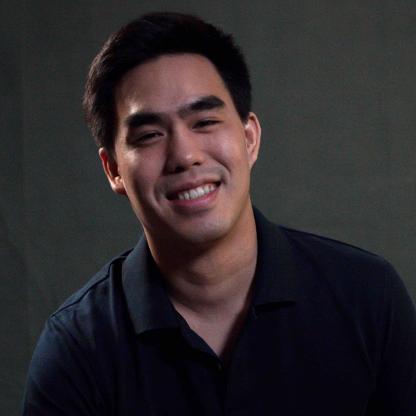 " Panupong Tejapaibul is the founder of Ticketmelon, a Bangkok based online ticketing system created in 2015. Originally he intended to build an ecosystem for the city's growing Indie music scene, but the company has now evolved into introducing international events as well."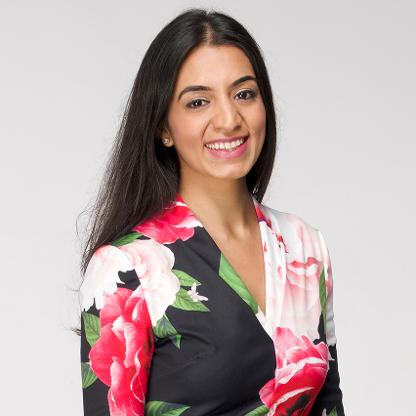 "Rashmi Kwatra is the founder and CIO of Sixteenth Street Capital, a Singapore-based hedge fund. Prior to starting her own fund, Kwatra was the youngest partner at Prince Street Capital Management, a $2 billion hedge fund with offices in New York and Singapore. She has overseen $600 million in investments in South and Southeast Asia, and was named one of the 50 Leading Women in Hedge Funds in 2018 by the Hedge Fund Journal.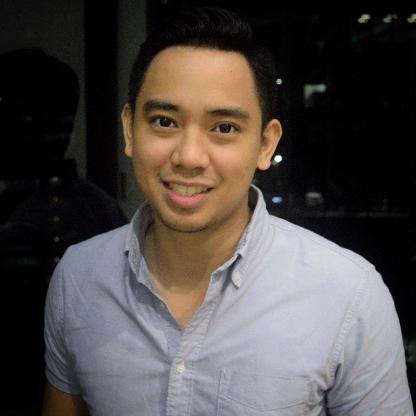 "Ken Costales is the founder and CEO of Monolith Growth Ventures, a performance marketing firm with offices in Singapore and Manila. Costales founded the company in 2016 after years of working for Procter & Gamble, and his firm has grown rapidly to 15 full-time staff. They service leading global brands such as Fitness First, The Boston Consulting Group, Sonos, and Klipsch. "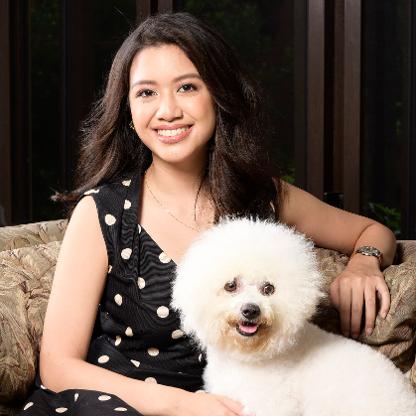 "Georgianna Carlos is cofounder and CEO of Fetch! Naturals, a premium pet care brand that uses only natural ingredients such as neem or jicama for its products. As an animal lover, Carlos noted that her pets were increasingly having skin issues due to irritation caused from chemical-heavy products. Since she established Fetch! Naturals in 2016, the brand has opened two retail locations in Manila and Los Angeles, and the products can be found in over 30 locations across the Philippines."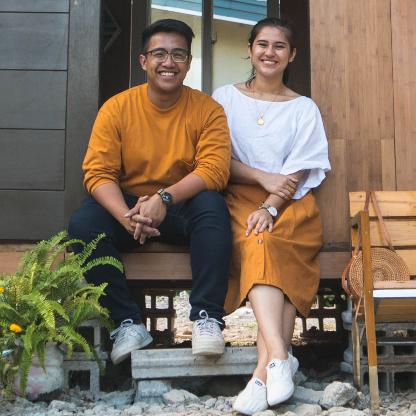 "Earl Patrick Forlales and Zahra Halabisaz Zanjani are the cofounders of Cubo, a company which designs and constructs bamboo houses in just four hours. In 2018, the duo won prize money from the Royal Institute of Chartered Surveyors for their designs. The founders hope the company can tackle the shortage of accommodation in the Philippines with low-cost bamboo housing units. The original design for the units was inspired by the bamboo huts that Forlales' grandparents had built. "
According to Forbes website: "These 300 entrepreneurs and game-changers, representing 23 countries and territories in the Asia-Pacific region, stood out for the right reasons. From innovating in technology and disrupting age-old industries to demonstrating immense talent and dominating the world stage (cue in Naomi Osaka), this group of young stars shines in more ways than one."
This years judges were Hiroshi Mikitani, CEO of Rakuten; JP Gan, Managing Partner at Qiming Venture Partners; Noni Purnomo, President Director of Blue Bird Group Holding; Kaifu Lee, CEO of Sinovation Ventures; Kishore Lulla, Philanthropist and Chairman of Eros International; Changpeng (CZ) Zhao, CEO of Binance; Dick Lee, Singer, Composer and Creative Director; Falguni Nayar, Founder of Nykaa.com ; Patrick Grove, Cofounder and Group CEO of Catcha Group; Janice Wong, Chef and food entrepreneur; Kei Nishikori, Tennis player and Nicole Warne, Fashion designer and founder of Gary Pepper Girl.