In one of her final duties as Philippine Ambassador to Thailand, H.E. Ambassador Mary Jo Bernardo-Aragon paid a courtesy call on Prime Minister and Defense Minister Gen. Prayut Chan-o-cha on December 18 at the Government House.
During the meeting, Aragon conveyed President Rody Duterte's regards to Chan-o-cha and affirmed tight-knitted bilateral relations between the two countries. She also commended Thailand's ASEAN chairmanship which resulted in a number of tangible accomplishments, Royal Thai Government website said.
Meanwhile, the Thai Prime Minister thanked the Ambassador Aragon for her active role in strengthening relations and cooperation between Thailand and the Philippines during her 4-year tenure in the country. He also congratulated the Philippines for successfully hosting the 30th SEA Games, and expressed condolences over the earthquake that has recently hit the country's Mindanao Island, the website added.
The Ambassador was accompanied by Consul General Mary Anne Padua, Consul Michael Lyndon Garcia and other high-ranking Embassy officials.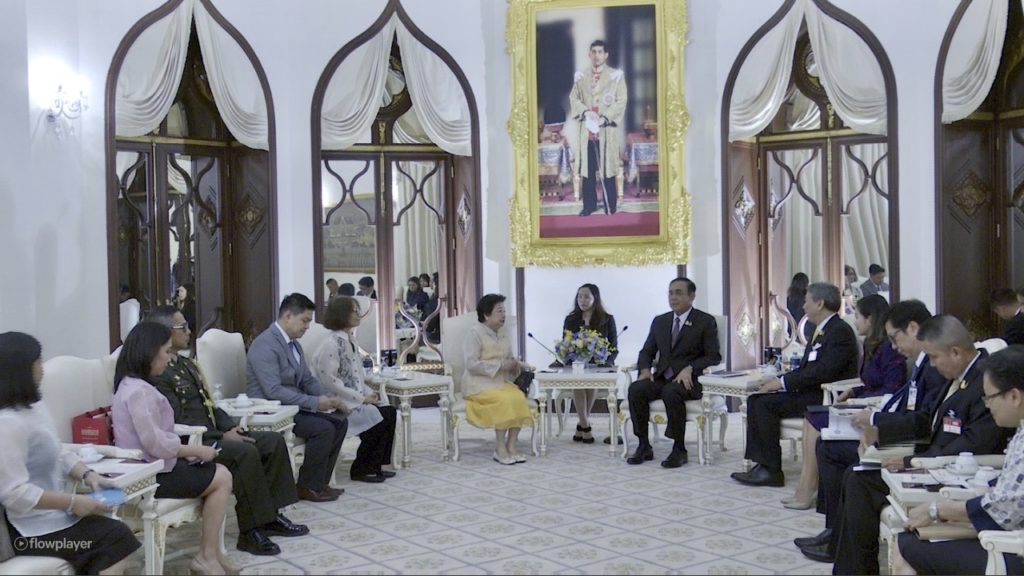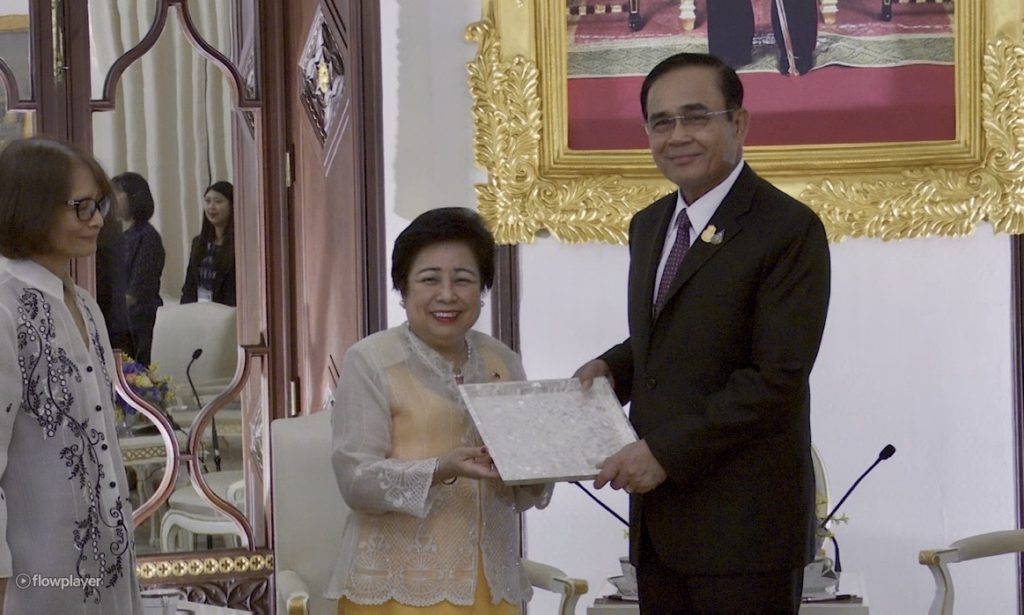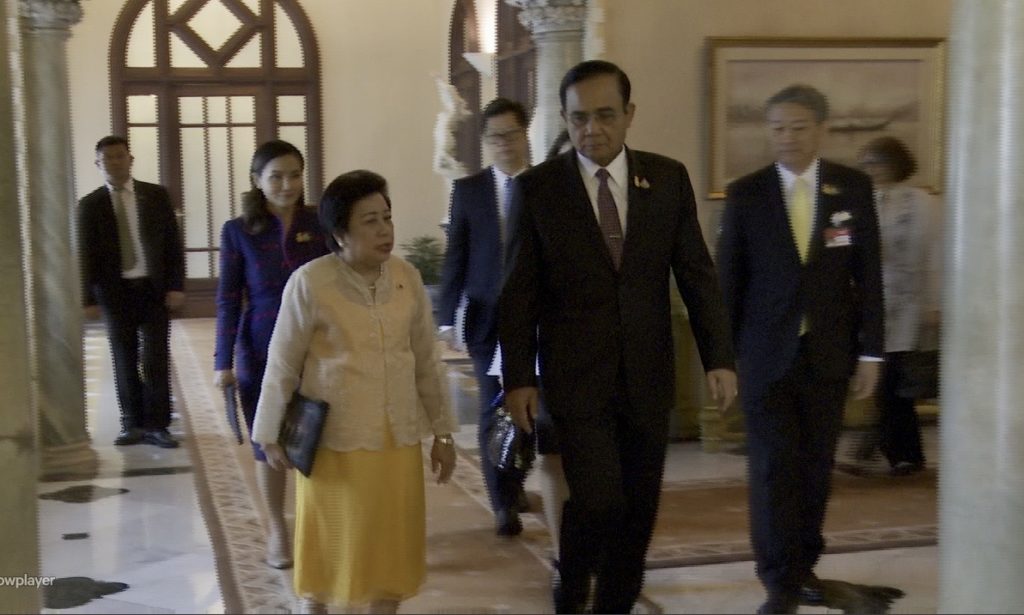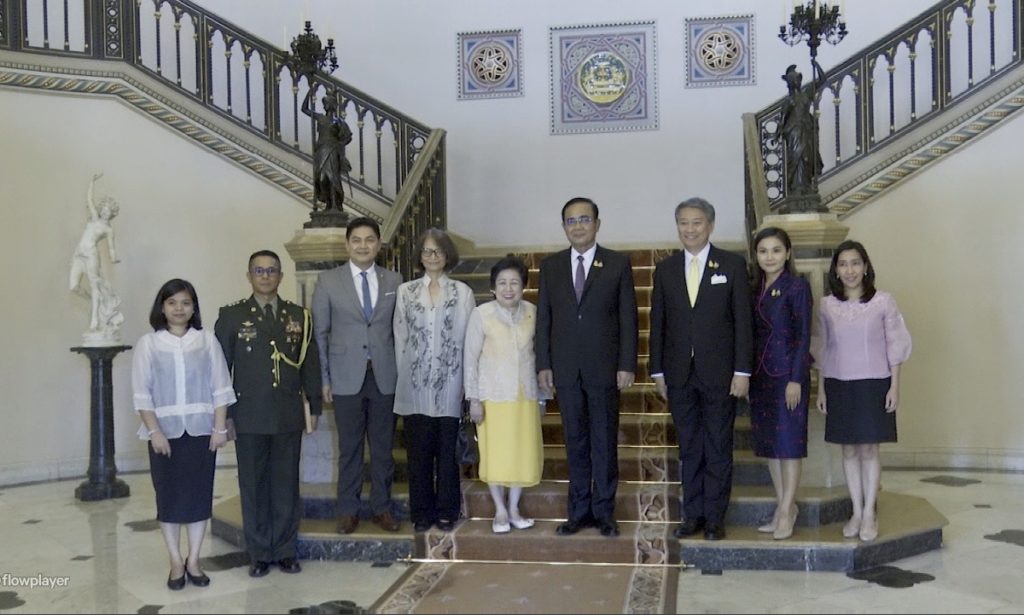 Read more at "Thailand-Philippines commit to continue forging bilateral relations".
Photos: Thaigov.th (screen cap)