"The Philippines is capable to organize bigger games," said Wei Jizhong, vice president of the Olympic Council of Asia in an interview on Monday.
Speaking along with Philippine Southeast Asian Games Organizing Committee officials at the World Trade Center in Pasay City, Wei said he is satisfied with how the organizers are running the show—from attending the early glitches to the lavish opening ceremonies at the Philippine Arena, reported Business Mirror.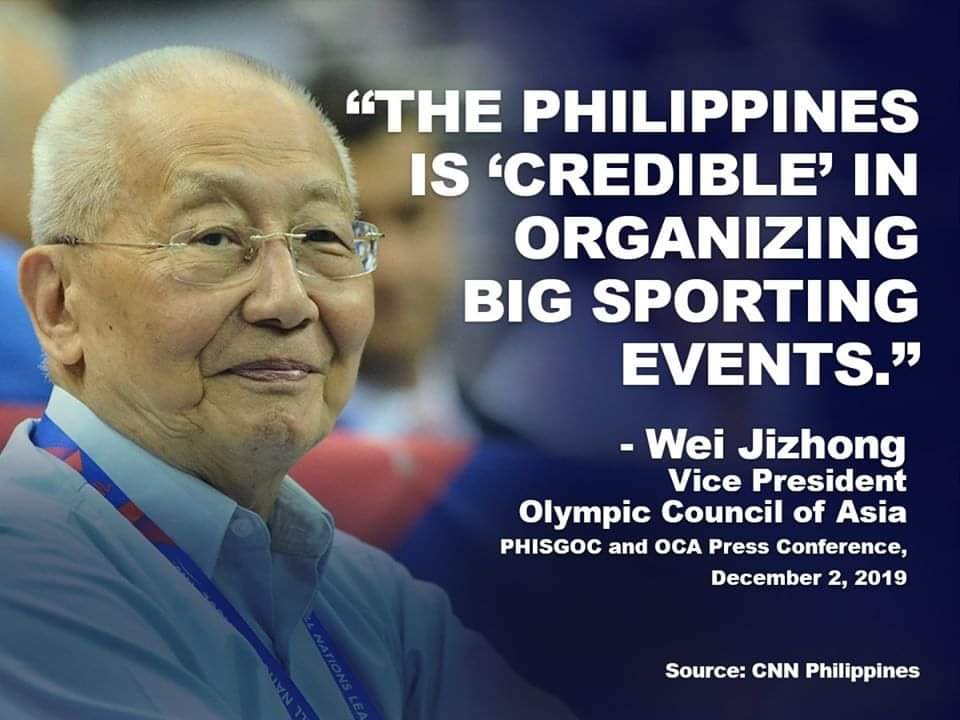 "To have some problems at the beginning of the Games, in all the other events … it happens," Wei said. "But the apology of the President and the Speaker [of] parliament… it is the first time."
He added, "It means the high authority is very keen to provide the athletes the best condition."
The opening ceremony, which Wei witnessed at the gigantic indoor Philippine Arena in Bocaue, Bulacan, is a cut above the rest, according to him.
"The opening ceremony, perhaps, is unique at the biggest indoor arena in the world. We saw the enthusiasm of all the athletes, you allowed all the athletes to walk in, because in other Games they limit. The parade is for the honor of the athletes," Wei said.
Read more at Business Mirror
Photos: CNN Philippines, CTTO