ONE Championship is back! You are invited to witness a night of world-class martial arts action featuring Filipino karate black belter Ramon "The Bicolano" Gonzales among Mixed Martial Arts champions.
ONE Championship's first battle of the year will be on January 10 at Impact Arena, Nonthaburi.
The rising Filipino fighter and three-time Filipino National Champion will be competing against Elipitua "The Magician" Siregar of Indonesia.
Limited complimentary tickets are available at PinoyThaiyo, official marketing partner of ONE Championship on January 10, 2020 event.
Here is the game card on January 10.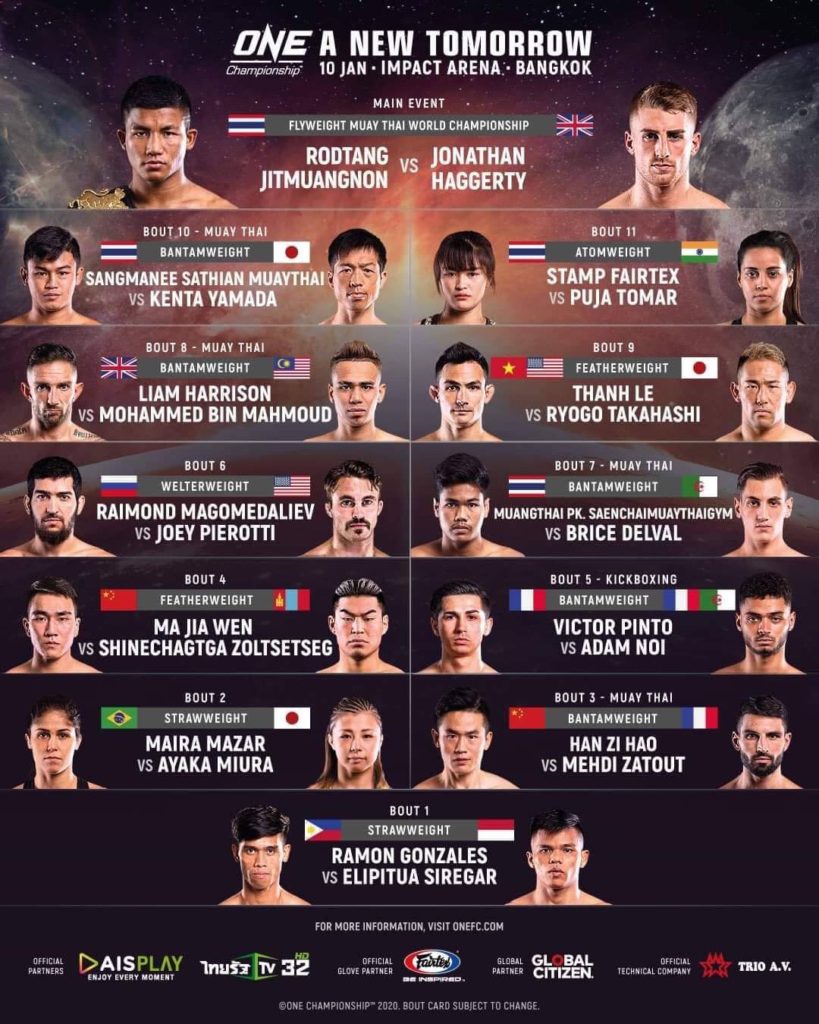 Photos: tiebreakertimes.com.ph, ONE Championship