The Brain Train School of Positivity will hold a seminar on July 27 and 29 at AIT Conference Room in Pathum Thani, north of Bangkok.
Brain Train is a revolutionary learning system wherein the coach/speaker will be using the PowerMemory techniques, Neuro-linguistic Programming and humor to bring out the innate creativity and imagination of each individual. Brain Train School of Positivity is dubbed as the only brain gym in the Philippines, said on the event's promo poster.
The seminar's theme focuses on "HOW SMART CAN YOU GET? UNLOCKING YOUR BRAIN POWER". Grade 7 students up to professionals are welcome to join.
CLICK on the link to register: https://forms.gle/eV25bjcZeeBwEnm86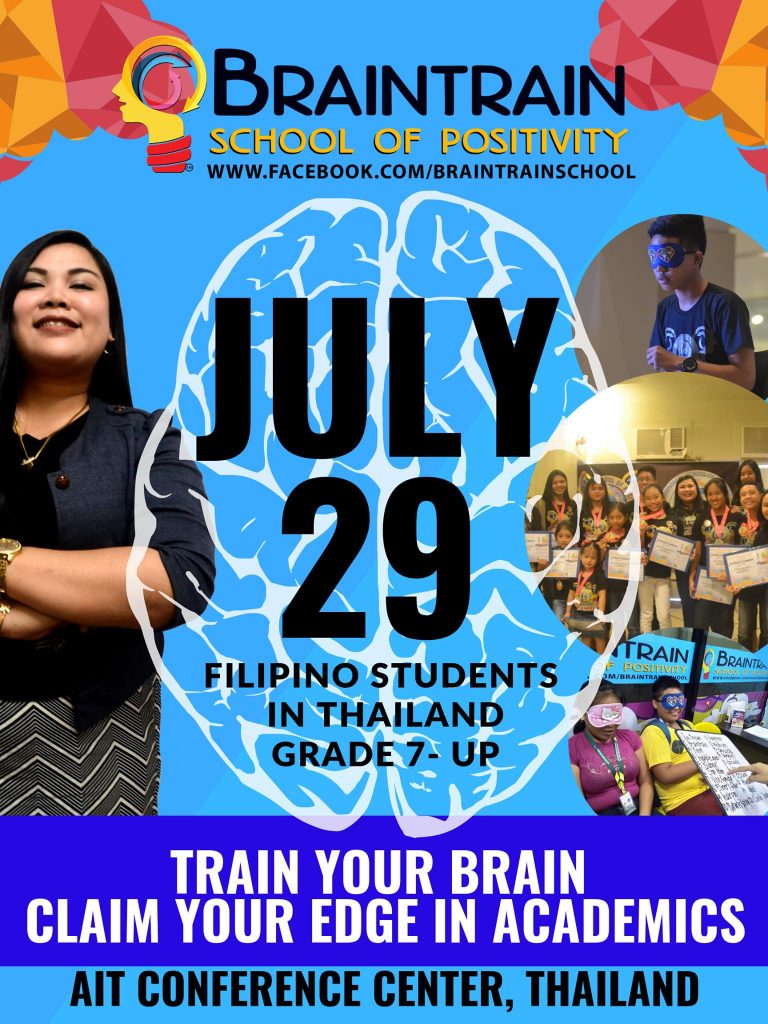 [mashshare]