Zoe Gabriel, a 17-year-old Filipina who is now living in Singapore with her family, posted a video on TikTok thanking her father for giving her her first "luxury" bag from Charles & Keith. She originally captioned the video with "My first luxury bag", and excitedly unboxed and modeled it.
Some netizens were quick to shame her telling her that the gift is not an expensive brand at all, "not even mid-range". That first video went viral with mostly negative reactions. As of this writing, it garnered 6 million views.
The black Double Handle Tote Bag retails at $79.90 (around 2,000 baht or 3,300 Php) on Charles & Keith's website, and is the most expensive bag Zoe owns at the moment.
Upon receiving negative comments, she responded to her trolls by posting a follow-up video in which she explained her situation and talked about privileges.
Zoe explained that her family does not come from a wealthy background. They moved from the Philippines to Singapore in 2010 hoping for a better life.
"Every time we passed by a store, my parents would just say 'next time', but next time we'd never come," Zoe said in her second video which went viral as well.
She said that her father worked hard for that gift and she was simply very excited and thankful to her parents.
"To you, an $80 bag may not be a luxury, [but] for me and my family it is a lot. And I'm so grateful that my dad was able to get me one. He worked so hard for that money," Zoe added.
"My family didn't have a lot. We couldn't buy things as simple as bread from BreadTalk… when we first moved to Singapore…"
"Your comment spoke volumes on how ignorant you seem because of your wealth," said Zoe.
The teen is the eldest of four siblings and is currently homeschooled but will be graduating in a few months.
The first video has since garnered over 5.6 million views, while the second has received over 2.1 million views.
Zoe's mature response to her mockers was praised by many, including Ho Ching, the wife of Singapore Prime Minister Lee Hsien Loong, who sent "love and hugs to Zoe and her parents" in a Facebook post.

Most importantly, the team from Charles & Keith told Strait Times in an email that they were impressed with how Zoe handled her detractors.
"Our heart really went out to Zoe, but we were so impressed with (how gracefully) she handled the situation, displaying wisdom far beyond her years and values that resonated with us greatly."
"Our founders believe that our products should spark joy, empower fashion lovers and give them confidence, something we believe she presented so eloquently in her video and for which we are so grateful."
Charles & Keith refused to comment on whether or not they would sponsor any bags for her or collaborate with her, as requested by her online supporters.
However, it invited Zoe and her father to have lunch with its founders, who "came from humble beginnings and were so inspired by her humility". A visit to the Charles & Keith headquarters is also planned.
Zoe said that she is "very excited and grateful for the opportunity".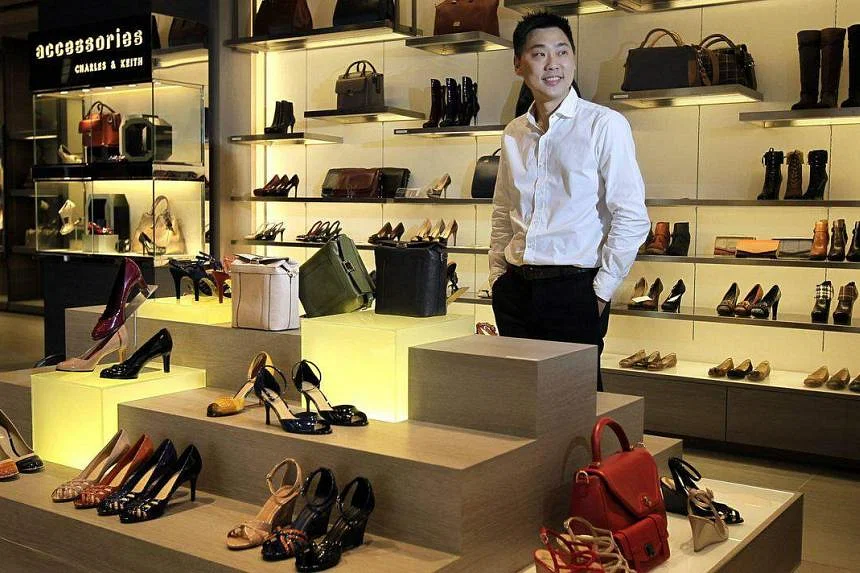 Charles & Keith was founded by brothers Charles and Keith Wong in 1996, while learning how to do business by working at their mother's shoe store in Ang Mo Kio. The brand began as a small store located at the former Amara Shopping Center in Singapore, the brand subsequently expanded to over 600 locations and employed over 4,000 people worldwide.
In 2011, the French luxury conglomerate LVMH acquired 20% of the company, however, the Wong brothers subsequently purchased it back.
Source: Strait Times