On March 7, 2020, the Igorots in Thailand celebrated the 13th Year Anniversary of the Association of Cordillerans (ACT) at Edison Pub Pridi Soi 1, Bangkok. 
Attended by more than 70 old and new members of the organization, it was one of the largest gatherings held in the history of the organization. During the said event, attendees and spectators witnessed tribal dances and group singing and were offered "Watwat" (a slice or slices of boiled meat given as a token of appreciation when visiting a neighbor or a relative's canao).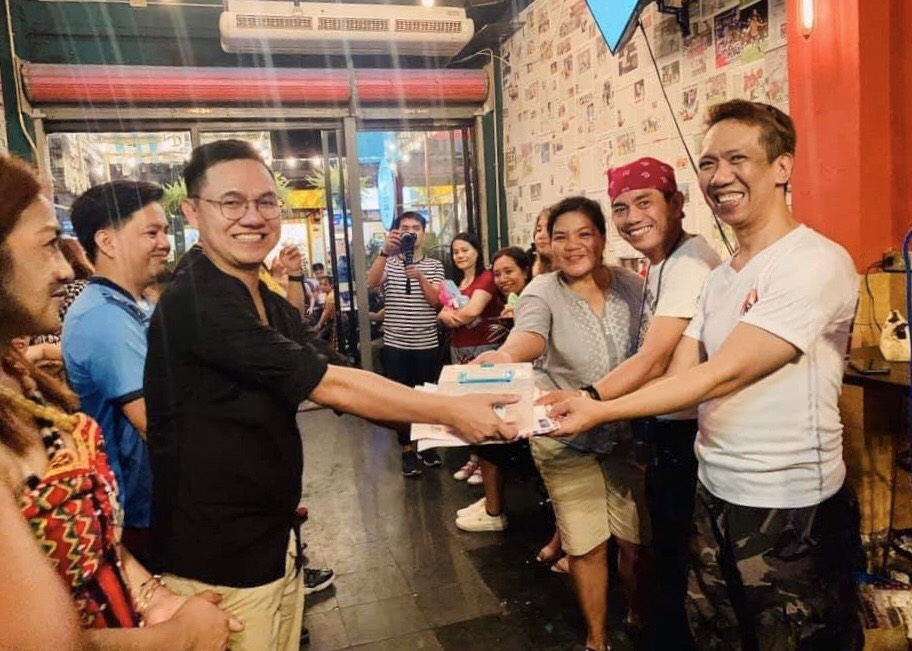 The main highlights of the anniversary were: the election of 2020-2021 officers and the turnover of ACT assets by the outgoing officers headed by Mr. Michael Belgica. The newly elected set of officers is led by Dr. Jeffrey Wilang. Other elected officers are: Ms. Lea Angog, Vice President; Ms. Olive Pucay, Secretary, Me. Lee Magilang, Treasurer; Mr. Brent Auster Manggayo, Auditor; Ms. Gina Kilip  and Mr. Gilbert Beding as Business Managers; Ms. Maribel Cario as Zone 1 Representative; Mr. Ace Nelson Uligan as Zone 2 Representative; Mr. Archie Oway as Zone 3 Representative; Mr. Chrisner Comillas as Zone 4 Representative, and Mr. Betudio as PRO. 
For inquiries, please contact ACT officers through their official Facebook page – Association of Cordillerans in Thailand.
ACT's History
The Association of Cordillerans in Thailand (ACT) was established in 2007 when a big number of Cordilleran OFWs gathered together in Bangkok to support a charitable and moral deed for their fellow Cordilleran who was caught from an untimely tragic car accident. Since then, helping the members in time of needs has become one of the association's pillars. In 2008, ACT members were nominated as the OFWs of the Year in the prestigious search for Year's Best by the Baguio Midland Courier (the region's top community newspaper).
Cordillera, was a name given by the Spanish Conquistadors when they first saw the mountain ranges. Meaning "knotted rope", the Spanish term refers to the jumbled rolls and dips of this long-range traversing the northern part of Luzon Island. 
The Cordillera Administrative Region (CAR) of the Philippines is a land-locked region consists of the provinces of Abra, Benguet, Ifugao, Kalinga, Mountain Province, and Apayao. Baguio City is the regional center. The Cordillera region encompasses most of the areas within the Cordillera Central mountain range of Luzon, the largest range in the country. This region is home to numerous indigenous tribes collectively called the Igorot.
Thank you to Mr Michael Belgica for always sharing ACT's updates with PinoyThaiyo. Congratulations on your new set of officers. Photos courtesy of Belgica.