After scrutinizing the campaign against illegal drugs of President Rodrigo Duterte last week, another forum about the suppression of freedom expression putting Rappler on the highlight will be held at the Foreign Correspondents' Club of Thailand (FCCT) on June 13, Wednesday in Bangkok.
Online media Rappler has been critical of President Duterte's war on drugs. In its press release, FCCT says:
"In the Philippines, the government in January ordered the closure of online news service Rappler, which had been critical of President Rodrigo Duterte's war on drugs."
Aside from Rappler, other media institutions that will be at the center of the forum include Reuters, Voice TV, Prachatai.com., Bangkok Post, The Malaysian Insider, The Cambodia Daily, The Phnom Penh Post, The Malaysian Insider and Frontier Myanmar.
"The criminalisation of freedom of expression is emerging as a disturbing regional trend. Publications, journalists, columnists, and activists face repression if they attempt to exercise their right to free expression," the release added.
The forum will start at 7:00 pm. FCCT members can attend for free, non-members for 450 baht. Thai journalists and students with valid ID will have to pay the entrance of 150 baht.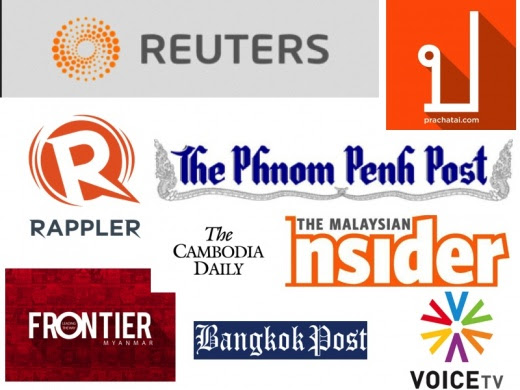 Source: FCCT

[mashshare]