Ms. Karen Lydelle B. Linaja, a 23-year old alumna of Far Eastern University, has been awarded as the First Filipino Scholar of International Hotel and Tourism Industry Management (I-TIM) School in Thailand.
Karen took Bachelor of Arts in Communication at Far Eastern University and graduated in 2016. She applied for I-TIM Scholarship program in 2017 and flew to Thailand last May 2018.
She studied and lived in Thailand for one year. She also had her internship in one of the famous hotel in Krabi, Thailand named Amantra Resort & Spa.
On September 6, 2019, Karen already got her Diploma and graduated at I-TIM School in Thailand.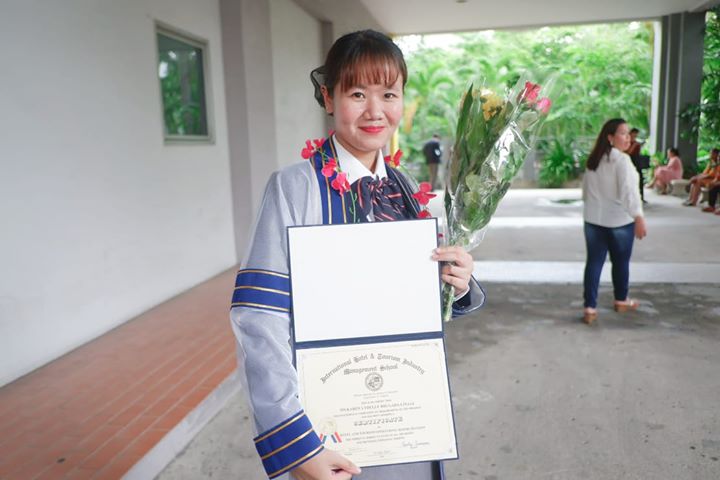 "Learning is an ongoing process. Don't be afraid to try and explore new things, because it will help you grow and develop as an individual."-Karen Lydelle Linaja
Last April 2018, I-TIM school had opened its doors to Filipinos to have an opportunity to study in Thailand for free. They are offering a one year certification program major in Hotel and Tourism Operations: Rooms Division.
The program also includes free tuition fees, free accommodation, and free visa application in Thailand. The certification program also includes a 5-month internship program in hotels and resorts in Thailand.
For inquiries regarding the I-TIM Scholarship program, please email: scholarship@i-tim.ac.th.