One of the most compelling stories of 2019 among Filipinos in Thailand was that of siblings Goldemar Saurin and her half-sister Marie Angeli who was diagnosed with acute myeloid leukemia. The GoFundMe and PinoyThaiyo articles were all over Filipino Facebook groups in Thailand. It paid off though, as Marie got cleared of leukemia and is now in remission.
At that time, Goldie was a graduating student at Ramkhamhaeng University, the largest public university in Thailand. Her father, a retired army general, and businessman, took her to Bangkok in 2007 to live and study. Meanwhile, her mom passed away in 2010 while Goldie was in Bangkok. It was indeed a very comfortable life in the Land of Smiles graduating in high school at American School of Bangkok, one of the top and most expensive international schools in the country.
However, everything changed when her father got sick and eventually died in July 2018. There were no material things left, only fond memories.
"My life has turned upside down. From having someone then losing him. My last and most important advice I could share is, have GOD in your life," said Goldie in an online interview with PinoyThaiyo.
Fast forward to May 2019, there came another test of time. Her only sibling (half-sister) was diagnosed with leukemia, the same illness that took their mother's life.
Perhaps every sane person could feel the pain by just reading her narrations on Facebook while thanking people who have been supportive to both of them. Being a foreign graduating student with no insurance and having to take care of her older sister who was the breadwinner prior to her illness was just too much to bear for a young lass.
Finally all hard work bears fruit on February 6 as Goldemar "Goldie" Samalague Saurin graduated MAGNA CUM LAUDE in Bachelor in Business Administration degree. She was the only Filipino to receive the award among 3,000 graduates of the international department. It was no less than Her Royal Highness Princess Maha Chakri Sirindhorn, Thailand's princess royal and revered senior member of the Royal Family awarded her diploma.
She is now teaching at Crescent International School as an economics teacher. To add feather to her already flourishing career, Goldie has been selected as the new ABS-CBN News Correspondent in Thailand (TFC News).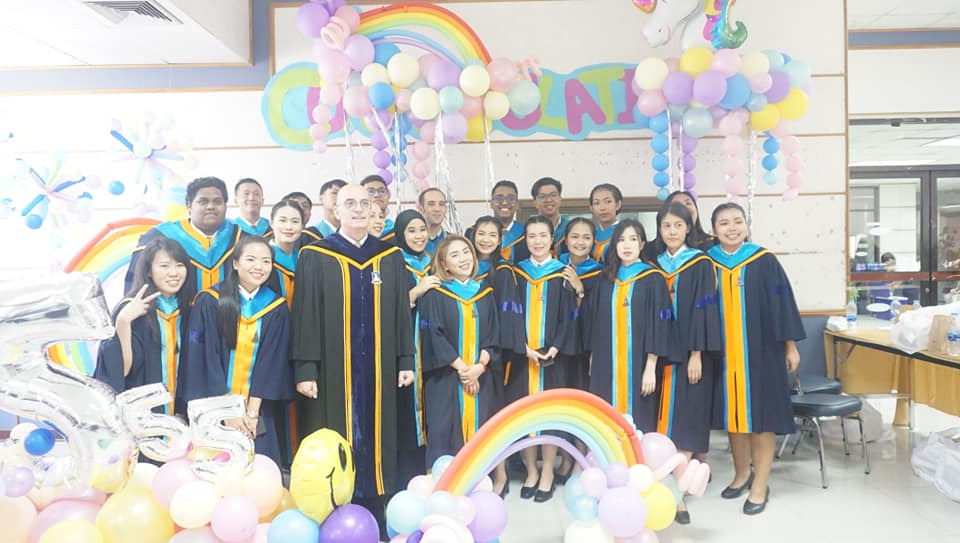 Life before Bangkok
If someone asks me a question, 'Did you have a good or rough life/childhood?' My answer is both. I was born in Muntinlupa Manila, grew up in the province of Antique, studied shortly in Iloilo. Basically I was all over the place. I am from a broken family. No siblings from both mom and dad. (I have step siblings, though)
Back then, I can say I had everything. Many were saying that they wish they could switch places with me. I had everything but was very empty inside. Coming from a broken family, I was confused about my purpose and existence. When my dad left the Philippines, it took 12 years before we saw each other again. Then he decided to bring us here in 2007.
Challenges and choices
I was very homesick here. I missed my mom so much. And then she was diagnosed with lymphoma cancer and what pained me more was that she had to suffer without us beside her. Because of depression and homesickness I didn't take anything seriously. I was a loner, so I built walls from anyone. I did school hopping in my high school until I finally finished in American School of Bangkok (Bangna campus).
I chose Ramkhamhaeng University for my college since I lived close by and tuition wasn't costly for an international program. I majored in international management, business administration. Three and a half years of study were all worth it.
Struggle as an international student
Of course there were some struggles. The first challenge was culture shock or different cultural norms. All cultures are different and adjusting to a new environment could be confronting especially in a diverse community. Good for me as I was able to adjust in college since I got exposed already. It is our responsibility to understand the differences and jell in as quickly as we can.
Advice for young ones
Don't give up too soon, just because you don't see your dreams flourishing, yet. It takes time to accomplish. "Where purpose, passion and skill collide, bliss resides." This sounds like fluffy guff but it's your reason for not worrying about knowing what path or profession you want to choose when you enter college — just be open, try everything and listen to how you feel.
Purpose. Passion. Skill. Collide them. Learn to push your own buttons. Inspire yourself. It's wonderful and convenient when others inspire us but there will be droughts between the supply and demand. Subsidizing with a self-sufficient supply of inspiration serves as our safety net.
My life has turned upside down. My last and most important advice I could share is, have GOD in your life – the most significant GAIN i have ever had. Through Him, you'll realize you STILL have a purpose, you are destined to reach for more, you have unlimited joy and peace.
With everything that had happened in my life, I have often wondered what I'd say to myself if I could go back in time and dispense some of the wisdom I gained over those years of breakdowns and breakthroughs. I'd still choose to say to myself, "Keep on… you'll never know what's ahead. Keep your eyes on the road'. And I'm glad I did!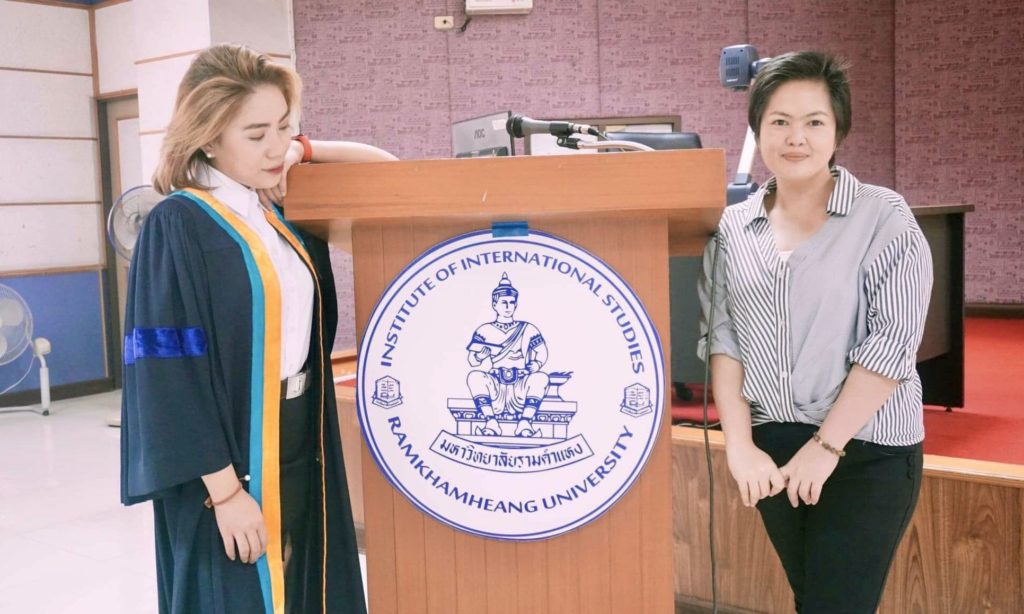 Congratulations Goldie from PinoyThaiyo and its readers!