A young Filipina teacher graduated with Cum Laude honors in Masters in Education on February 16, 2020 at Sripatum University, a leading private university in Thailand.
Nika Karina Sarmiento finished her Bachelor's degree in Mass Communications major in Broadcasting in 2011 from the University of Eastern Philippines, Catarman Northern Samar and migrated to Thailand in 2012. After working in several public schools, she was hired as a college lecturer in the College of Liberal Arts of Sripatum University in 2016.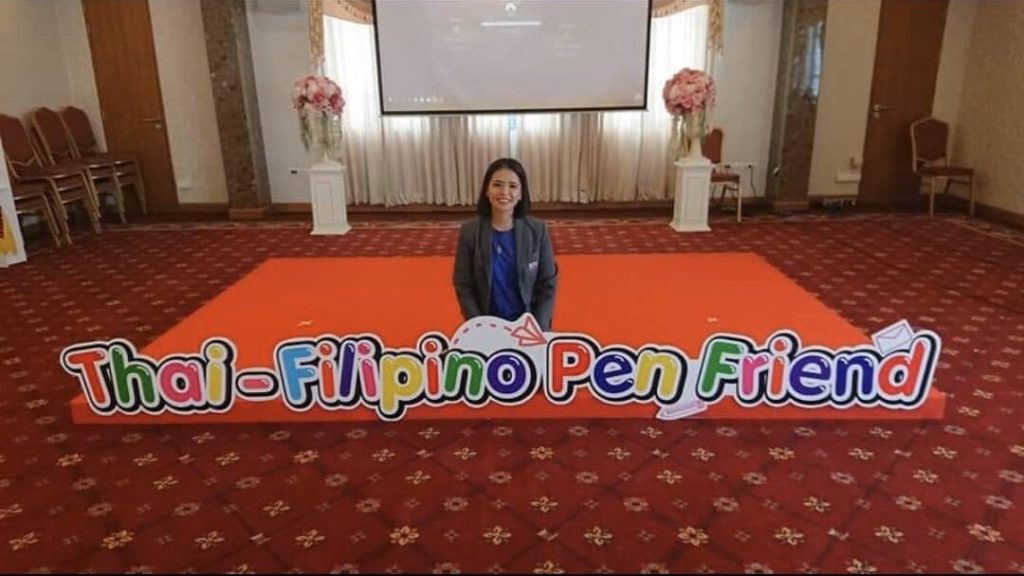 She earned a high rank during her masters studies when she wrote a dissertation entitled "Exploring the Usefulness of Mobile Assisted Language Learning in Enhancing English Vocabulary of First-Year Students at Sripatum University."
In 2019 Sarmiento was given a special recognition during a national and international teachers' conference on Exhibition in innovative Teaching & creative Learning for her presentation of her academic article on using the Duolingo as a mobile assisted teaching tool for English learning.
"As a Filipino teacher entrusted to help shape the minds of Thai youth, it is important for me to study and immerse myself to Thai culture and society and find the most effective way to impart knowledge and skills to the millennial era of high technology students. My job is demanding yet so fulfilling." Sarmiento said. 
Sarmiento is the youngest of four siblings and the only daughter of Nick and Teresa Sarmiento who are Filipino migrant community leaders based in Phuket, Thailand.
Congratulations Nika!