December 5, 2021 marked the first tandem celebration of BBMSARA in Thailand at Grand Chaophraya Cruise, Icon Siam, Bangkok.
Hundreds of OFW supporters unified their full support at their own financial expense to make the event a successful one, led by the campaign Chairman Albert Jonh Umali and the so many to mention generous Filipino businessmen in the Land of Smile. BBMSARA souvenirs were flooding during the event such as ref magnets, embroidered face masks, gemstones and the most awaited raffle of Diamond necklace. Thank you so much to our dear sponsors.
We, OFWs in Thailand, have our own dilemmas, yet this once in a lifetime event of unity has given us strong hope that soon all of us will rise from fallen bridges. Everyone's echoing cheer of "BONGBONGSARA" was truly genuine.
Let's spread Peace and Unity. God Bless Us All.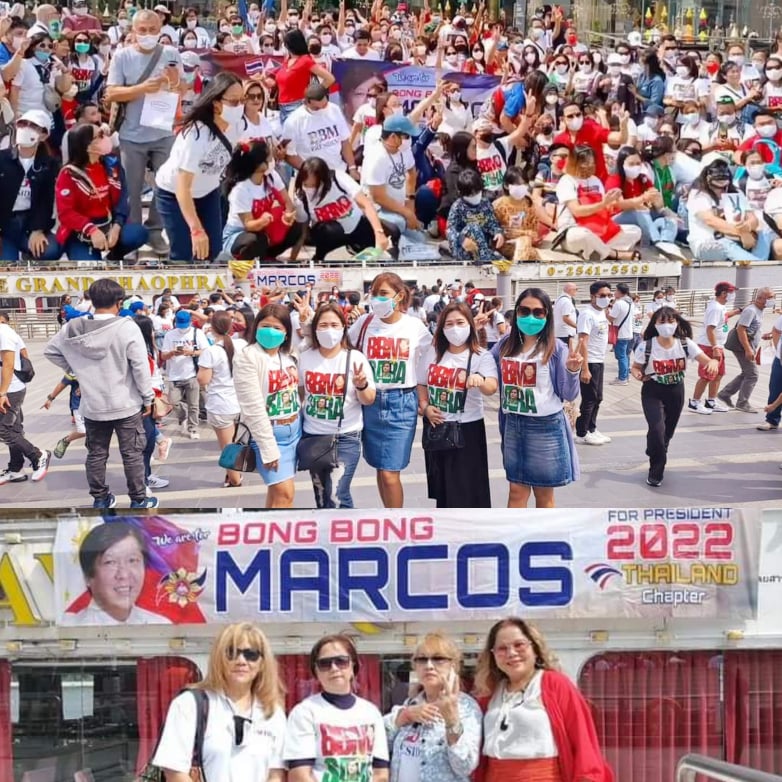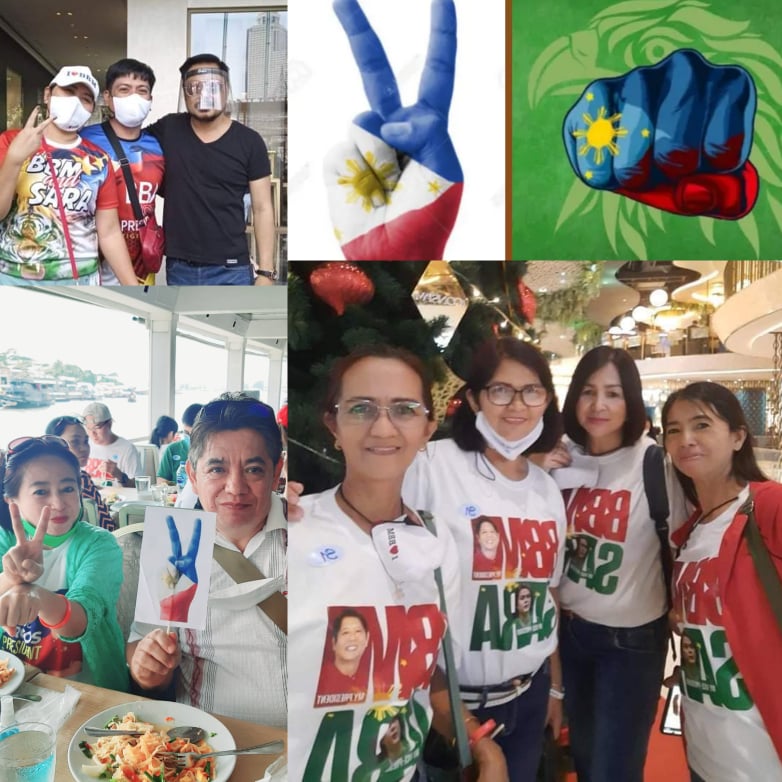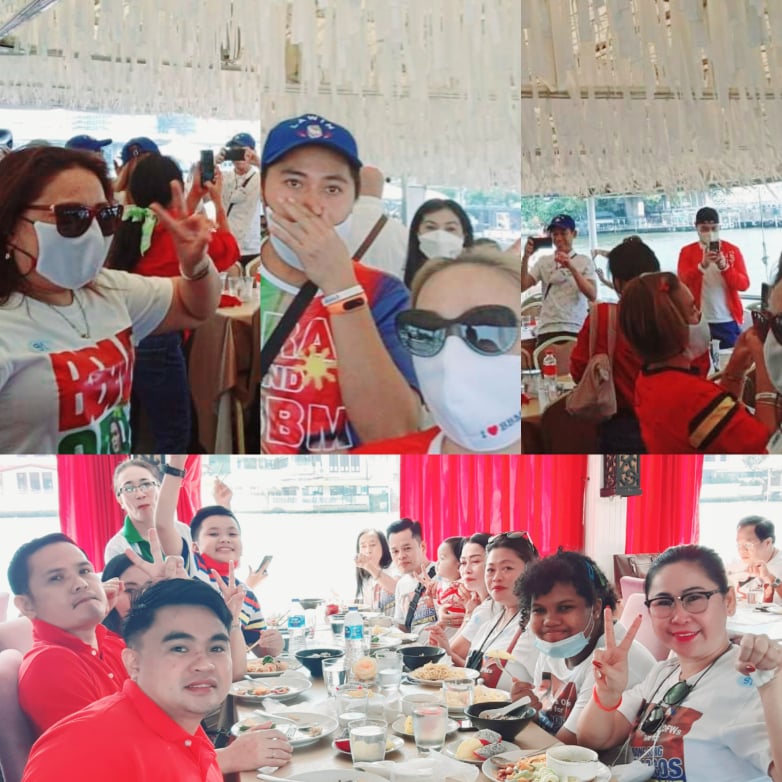 [adrotate banner="42″]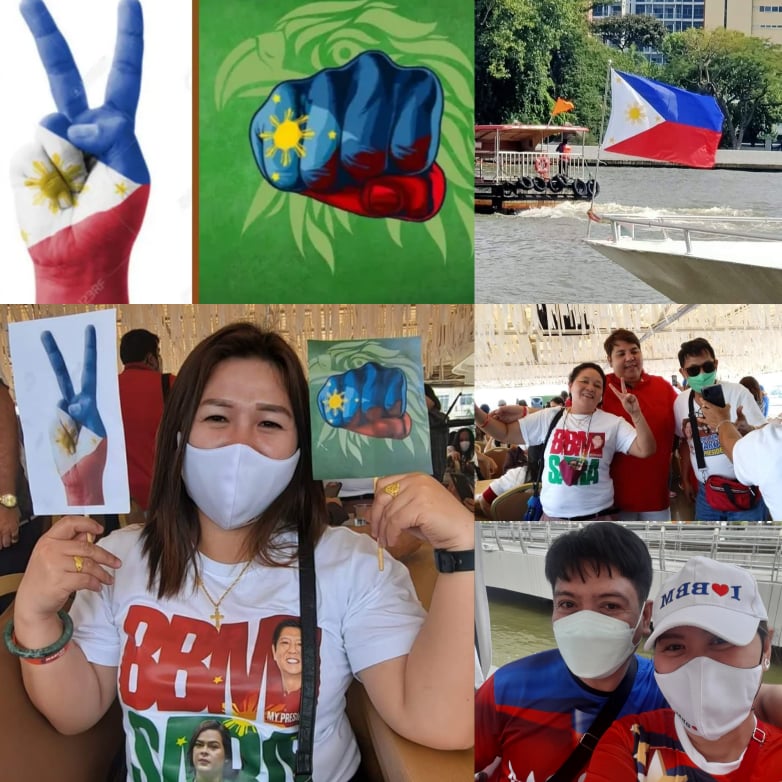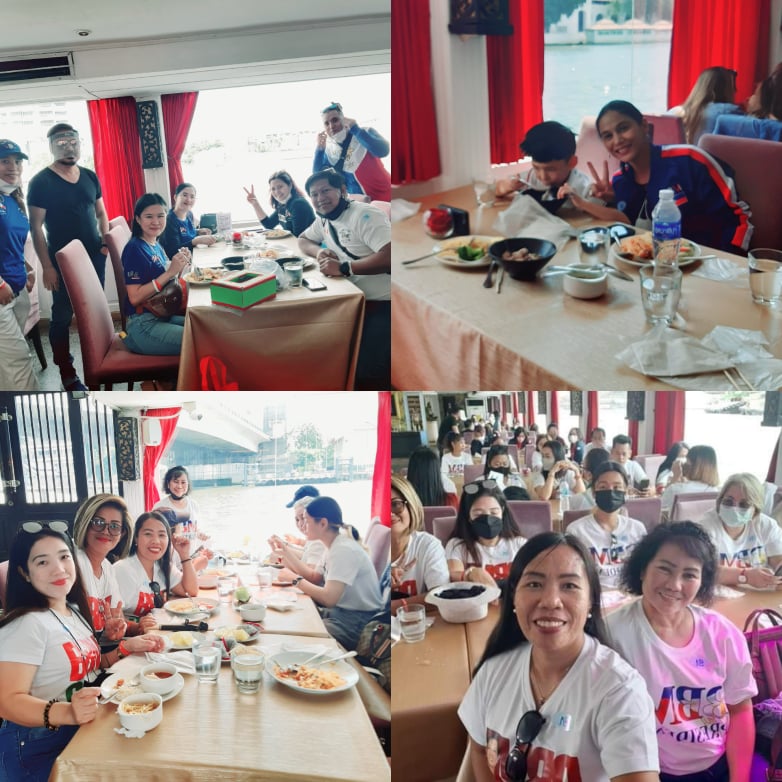 Article and photos: Jewel Mae Jalalon