BANGKOK – Paintings of two Filipino artists will be featured in an exhibit at KU DE TA, Sathorn Square Tower in Bangkok tonight Thursday, April 23, 2015, starting at 9:00 o'clock.
Filipino artists, Josephus Bartin and Renante Sison, both Art teachers at Wells International School, have been recognized as "Artists of the Month" by UniQ Studios, an organization which is considered as a haven for people with artistic minds.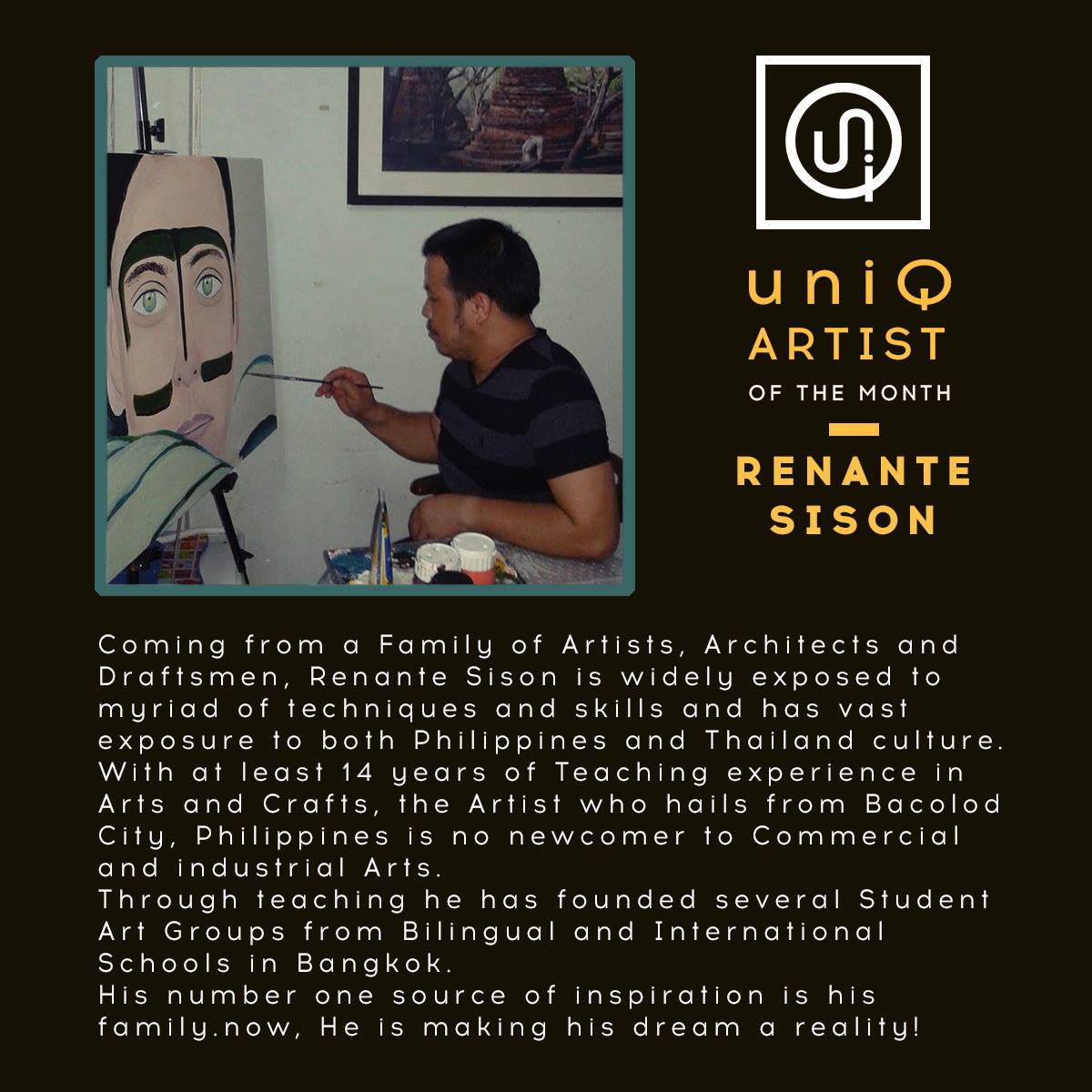 The theme for the said exhibit is "VAGABOND SOUL Conceptual Event and Art Performance". It is a presentation of different forms of arts which include but not limited to music, fashion and visual arts. It hopes to create an unforgettable art experience to the audience.
A native from Cebu City, Bartin's work had already been featured on the same event in the past. And this time, another Filipino, Renante Sison, is given the same appreciation by uniQ. Other featured artworks are made by artists from different countries.
[rev_slider renn-and-cpus-artworks]
Sample masterpieces of Josephus and Renante.