Mothers who travel with their children on Mother's Day (August 12) would enjoy free rides at all BTS Skytrain lines and subway (MRT).
August 12 is the birthday of Her Majesty Queen Sirikit. Free train rides will start from 6:00am until midnight.
"On National Mother's Day (12 August), mothers can ride their Skytrain and subway trains free of charge.  The free rides will be available from 6am to midnight. Children no taller than 90cm will also get free rides," posted Thai PR.
Happy Birthday HM Queen Sirikit. Long live the Queen!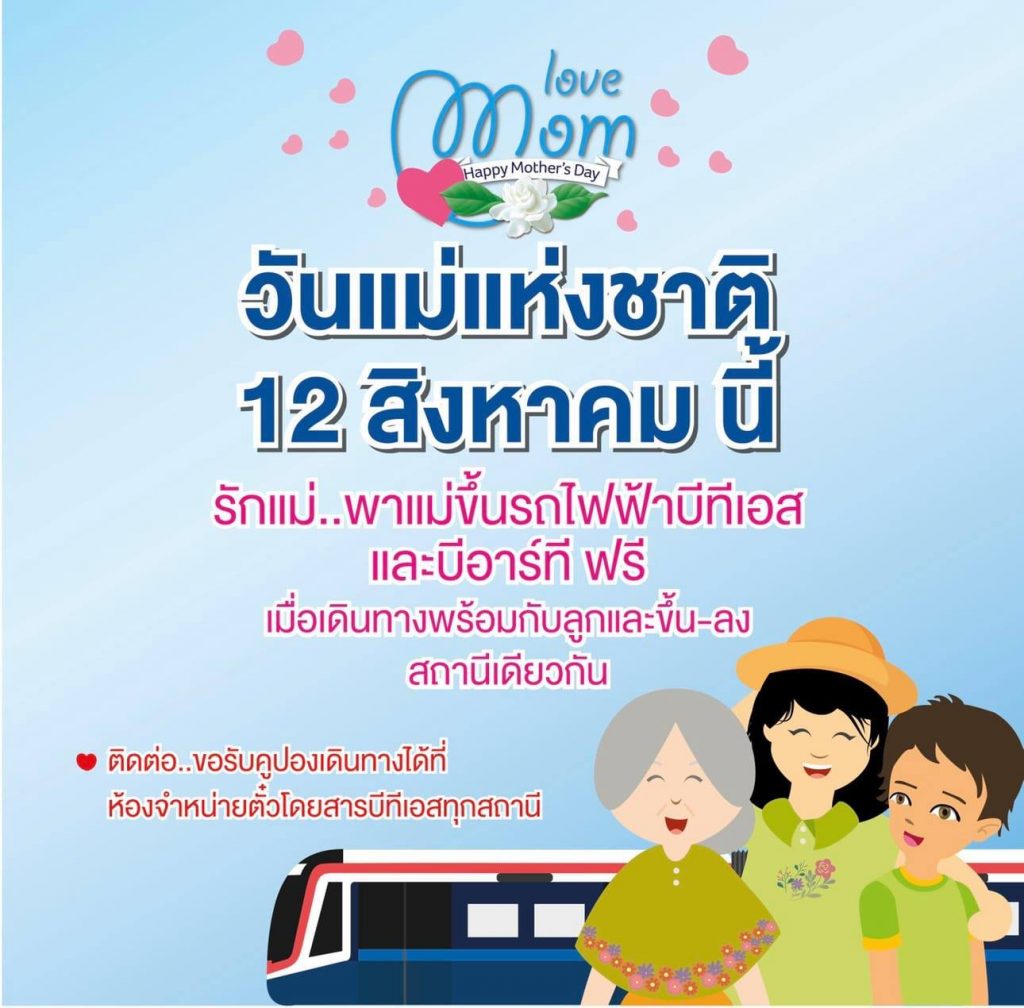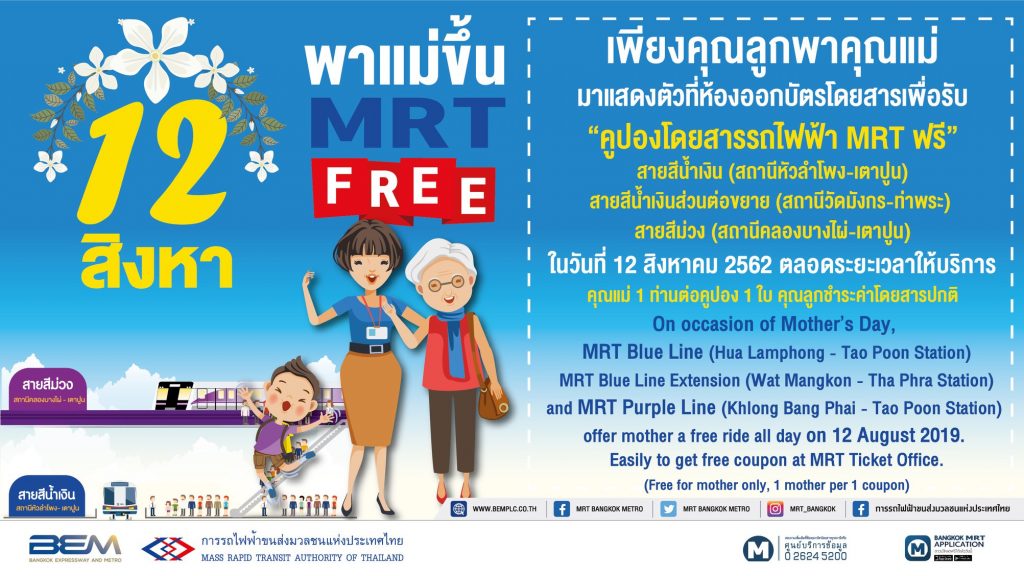 Photos: BTS Skytrain, MRT