Friends and some members of the Filipino Community in Thailand have expressed their concern regarding OFW Rolly Reyes Bulatao's condition as nobody has been allowed to visit him since Saturday.

Bulatao is currently in an undisclosed hospital. Fellow Filipinos, Rhey Keen (or Ernest Rey Satarza in real life) and Calvin Darantinao who have been assisting Bulatao also refused to disclose his whereabouts citing security and health reasons.
OFW Quickservants United 4 Duterte President Nelly Palpallatoc called Satarza this morning requesting to visit but she was not allowed as well. Satarza added that he will be gone for two days but a Thai local is already taking care of Bulatao.
Palpallatoc also offered to contact OWWA (Overseas Workers Welfare Association) but was likewise refused. She was told that the family is now working on it. However, a friend from the Philippines went to POEA and found out that  Bulatao has no OWWA and POEA records yet.

Bulatao was found on Saturday at Suvarnabhumi International Airport. According to Satarza's post, Bulataos is suffering from "over fatigue, anemia, skin infection (cancerous), diabetic and depression which is the cause of his memory loss".
Filipino groups have already started raising funds to help Bulatao. Donations can be deposited to the account number below. It is owned by Ms. Jhoi Lizada of Kababayan at Kapamilya sa Thailand (KKT).
Kasikorn Bank
06-62-62-9219
Charmaleu Malalis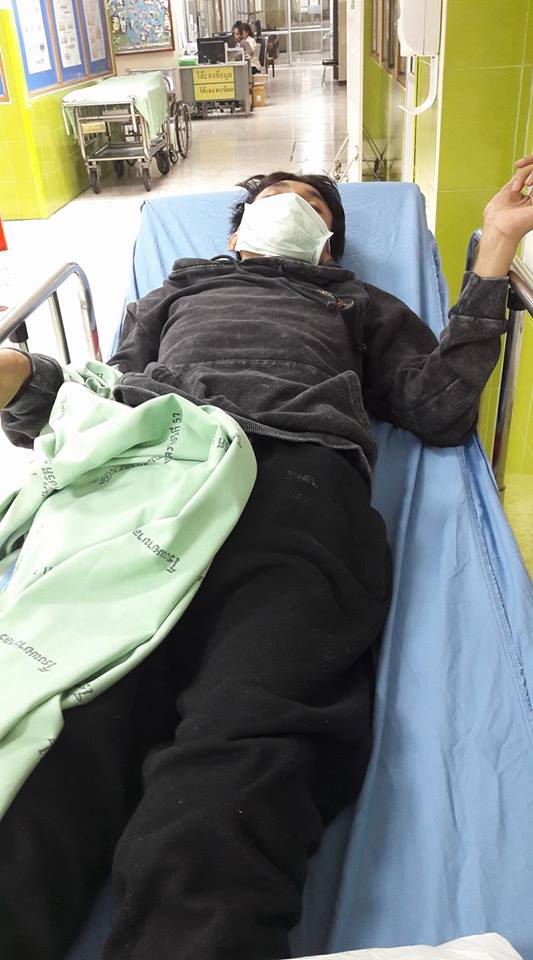 Photos: PINOY TAYO THAILAND

[mashshare]