Another feel-good story involving our kababayan deserves a round of applause. This is about a collaboration project involving students from two schools and is spearheaded by Filipino educators. The project is called THAI-PHIL Friendship Project. Students of De La Salle Araneta University and Kasintorn Academy engaged in exchanging of ideas and collaborating on activities to promote appreciation of each other's country.
Through video conferencing, the students learn about geography, culture and history of Thailand and the Philippines. There was also a fun session wherein, the Thai students prepared 'Somtum' while the Filipino students cooked 'turon'.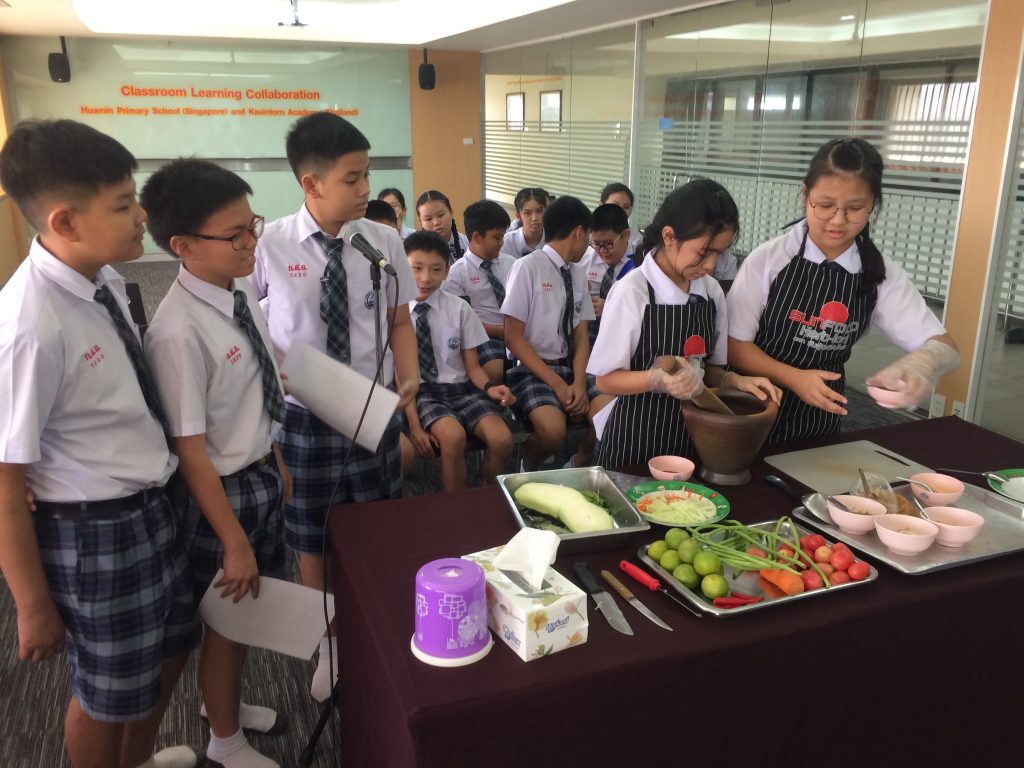 Both schools are looking forward to continue this endeavor.
This enjoyable project was made possible through the initiative of two seasoned Filipino educators namely Ma. Elena Bernabe and Tristan Laruan. Mrs. Bernabe, the Foreign Teachers' Coordinator at Kasintorn Academy, has been working at the said school for 13 years. She contacted her former colleague and paid him a visit in the Philippines. Mr. Tristan who used to work in Bangkok currently teaches at the De La Salle Araneta University. The two met and exchanged bright ideas approved by the school administrators, the rest, as they say is history.
Kasintorn Academy is a Bilingual school in Bangkhae, Bangkok. The school had a similar project with a Singaporean school a year ago. Mrs. Bernabe was delighted to be given the task to collaborate with a school in the Philippines.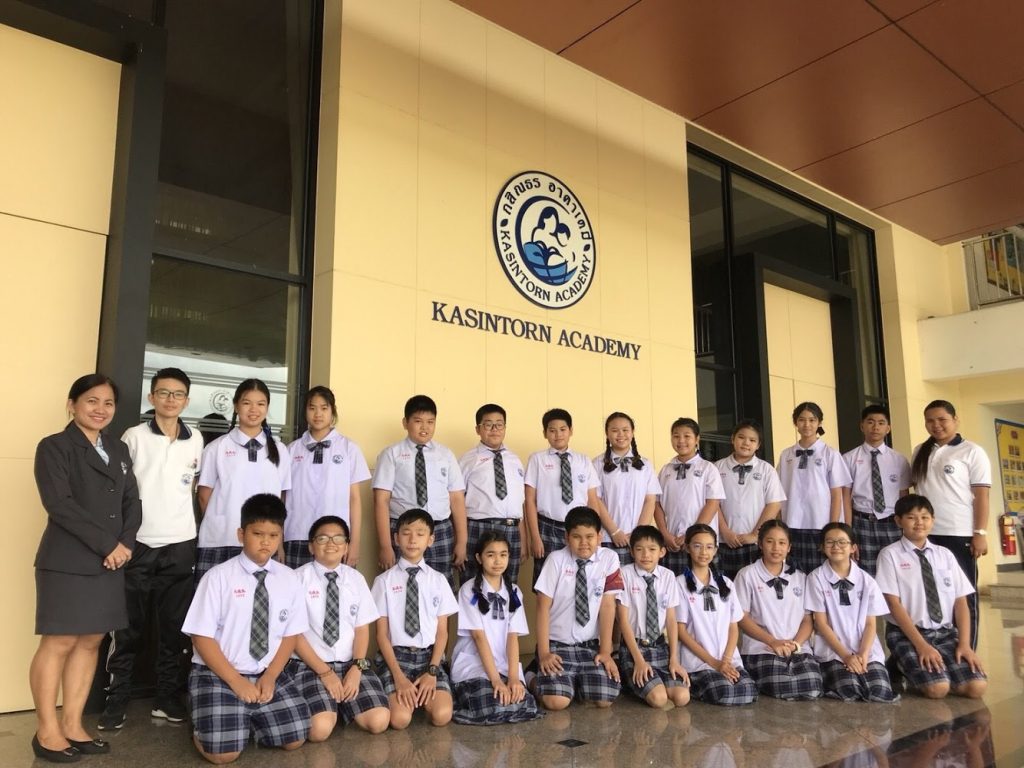 De La Salle Araneta University is the 7th member of the De La Salle system. It is located in Potrero, Malabon. Mr. Laruan together with Ms. Anabelle-Flores Merghal, who both led the History Club in DLSAU, came up with the topics to discuss during the Skype meeting.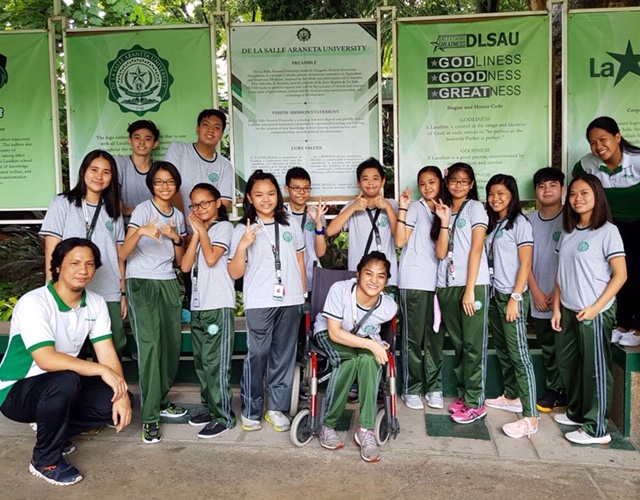 According to Mrs. Bernabe, "The students were very thrilled to have collaborated with students from another country. They have discovered that they both have the same interests and would like to continue their friendship."
As the world gets smaller and the barriers are shattered, we, educators have the responsibility to transform our learners into global citizens.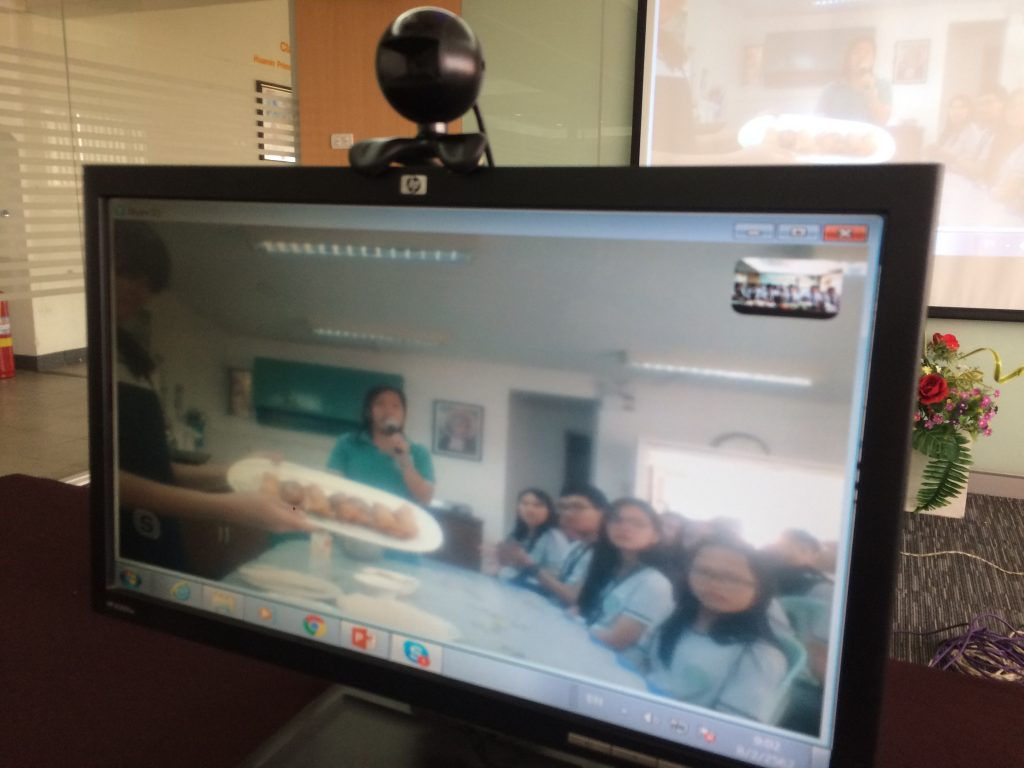 This article is written by Ms Ma. Elena Bernabe, Foreign Teacher Coordinator at Kasintorn Academy in Bangkok.
Do you have stories to share? Send it to PinoyThaiyo visa email at jezreel@pinoythaiyo.com.