Colorful, exuberant and poignant. Three words which describe the life of Maricel Mamom Ocera as she was remembered through different performances on Saturday afternoon in the west of Thailand.
Entitled "SAYAWIT: Alay kay Mariz", the Concert for a Cause was attended by Ocera's friends, former colleagues and community members in Ratchaburi. Some visitors from Bangkok and nearby provinces also came to show their support.
Maricel was a former teacher at Daruna Ratchaburi School in Ratchaburi Province where the "Concert for a Cause" was held. The concert was originally planned to help in shouldering her medication. However, she passed away on August 10, 2016, a little over two weeks before the event.
She taught in the kingdom for eight years until she was diagnosed with colon cancer in December 2015. Her condition forced Maricel and her family to go back to the Philippines in December 2015.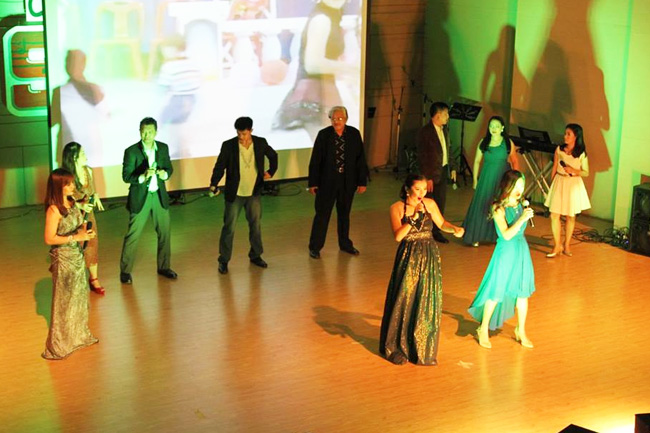 Despite her passing, the show went on to help her bereaved family specially the young son she left behind. Performers included friends who rendered song and dance numbers. Catholic Church leaders were also present at the said concert.
The event was organized by Maricel's friends and colleagues at Daruna's Integrated Studies Program.
Photos from Feldon John Espanol