Meet the Secretariat for the third batch of Ateneo Leadership and Social Entrepreneurship for Overseas Filipinos' Leadership, Innovation, Financial Literacy and Social Entrepreneurship (Ateneo OF-LIFE LSE) in the Kingdom of Thailand.
Ateneo OF-LIFE LSE is a 12-day empowerment program designed for Overseas Filipino Workers (OFWs) which focuses on areas of leadership, financial literacy and social entrepreneurship.
This program started in Bangkok in 2018 with a group of community and business leaders, Philippine Ladies Group Foundation, PinoyThaiyo and with the support of the Philippine Embassy and the Department of Trade and Industry. Now, the new brood of secretariat are all Alumni of the first and second batches.
Mr. Dandrub Belleza
Secretariat –Head
Dan took his bachelor's degree in Business Administration at the University of the Philippines and graduated last 2009 with honours. After graduation, he joined Double A 1991 PLC in Thailand as International Business Executive handling Taiwan market. In the span of 12 years, he was promoted twice and now he is in charge of the countries in Central Asia, Central Africa, South Africa, Indian Ocean and South East Asia as International Business Manager.
Mr. Nick Alfred Umadhay 
Secretariat – Deputy Head
Nick is currently taking his PhD in Business Management. A former Tourism and Hospitality Program Chair of St. Paul University Iloilo, University of Iloilo Philippines and St. Theresa International College, Thailand. Now he is working as International Lecturer of Aviation Business Management in a Corporate University. He is also a versatile Chef, Professor and F&B Business Owner.
Mr. John Aaron Gatdula
Secretariat – Technical Cluster Head
Technical Management
Aaron is very inclined in entrepreneurial discussions and computer-related tasks. He is a goal-driven person. He graduated with a degree in Bachelor of Science in Mathematics minor in Computer Science in Universidad de Manila. He was a former Computer, Math and English teacher for lower and upper secondary at Thanyaburi School, Thailand; now he is a Computer – English grade school teacher at St. Francis Xavier School.
Ms. Veniece Bautista
Secretariat – Technical Training
Anyang, as she is fondly called, finished her Bachelor's degree at DLSU-College of St Benilde major in Hotel, Restaurant and Institution Management. She has been in the food industry since 2004 taking positions in several brands both in Philippines and in Thailand. Currently, she is working with the Quality Assurance Department of King Food Group, taking different positions in several international brands.
Ms. Mary Grace Lanada
Secretariat – Admin Cluster Head
Admin: Documentation and BP Presentation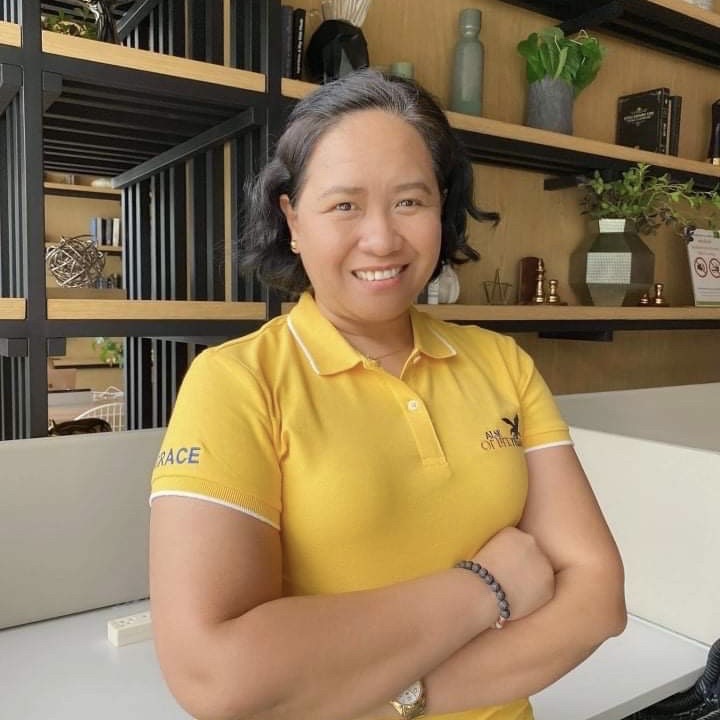 Grace is a passionate and excellent driven leader adept in managing operational standards, processes and procedures. A graduate of Bachelor of Science in Community Nutrition at the University of the Philippines Diliman, Grace has vast experience in the food service industry working for local and international brands in the Philippines and handled several positions from store manager, systems and training manager, operations head, business development and new business channels manager. At present, she works as the Operations Unit Head for Krispy Kreme Thailand.
Mrs. Genevieve Fernando
Secretariat –  Admin: Finance and Graduation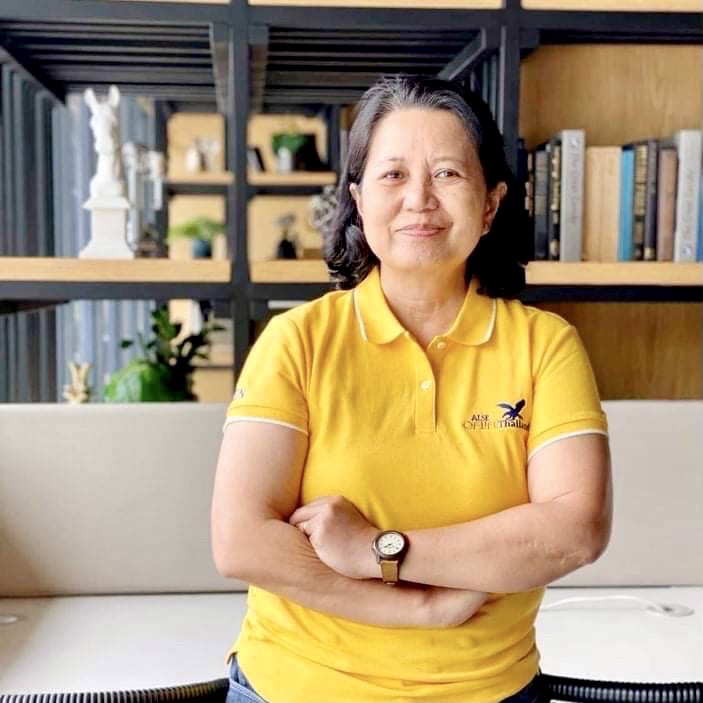 Genevieve finished her Bachelor of Science in Fisheries (Inland) from Mindanao State University in Marawi City and has been active in the Tuna Industry in both General Santos City and Madang, Papua New Guinea for more than 20 years. She joined Thai Union Manufacturing Co. Ltd. In Samut Sakorn Province as a Quality Consultant for Chicken of the Sea, International. She was also conferred the Degree of Master of Management from Mahidol University-College of Management in 2017 and an alumna of Ateneo LSE-LIFE Batch 91BK.
Mrs. Rouen Udang
Secretariat –  Admin: Registration & Recruitment, Student Support
Rouen is a graduate of Batch 91; inspired by the dedication of the people behind this meaningful endeavor, she pursues to serve the growing community of Social Entrepreneurs. As a mom, an educator, and a believer of social change, she passionately volunteers so that other moms, educators, and believers of social change may benefit from the abundance of knowledge & wisdom one can aspire to have from joining Ateneo LSE OF-LIFE.

[mashshare]