Most of the time malling for me accomplishes at least two things: getting ideas from displays in various stores and accomplishing my goal of 10,000 steps in a day. In short, window shopping. This is the reason why I like IKEA at Mega Bangna Mall. They have plenty of design inspirations.
Anyways, this post is not about IKEA. This is about the possibility of you walking and enjoying life outside the ceiling of Mega Bangna while your friends or family members are into shopping. You don't have to go far. You just walk near the outdoor parking lot and voila, a nice park is waiting for you to explore!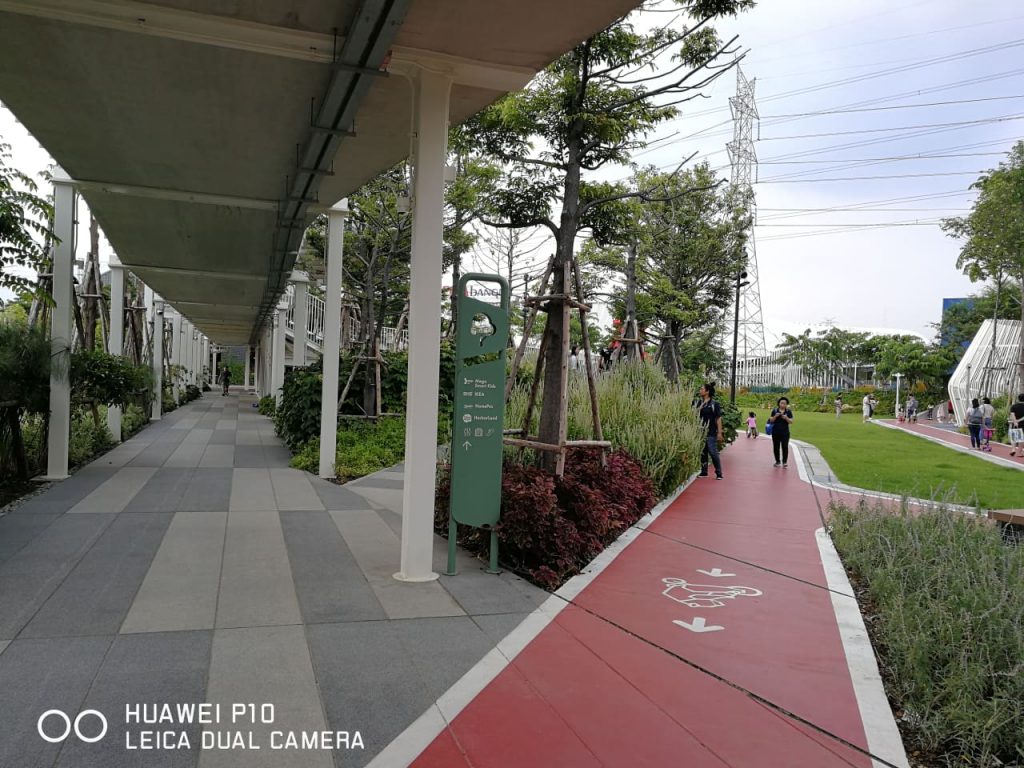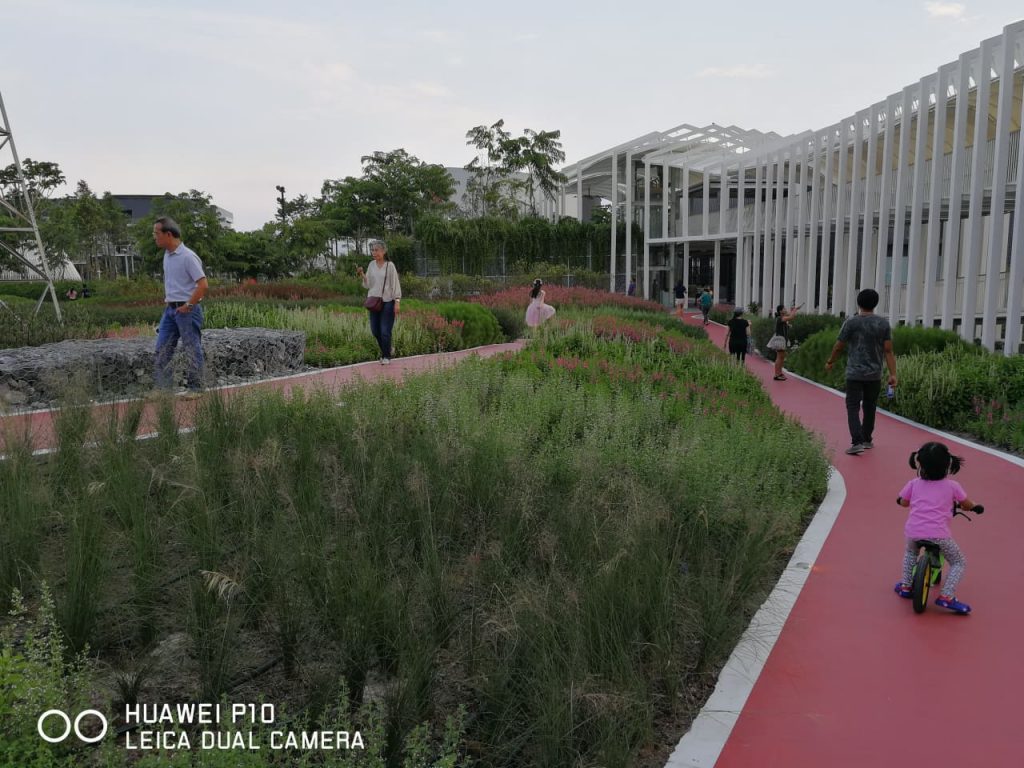 Nature walk
As you can see from the sign on the red track, this park is family-friendly. The track encourages families (and of course, everyone else) for a nature walk as plenty of beautiful plants and flowers of varying colors are nicely put in place. Children can do scooter, biking, roller skating, or jogging with their parents.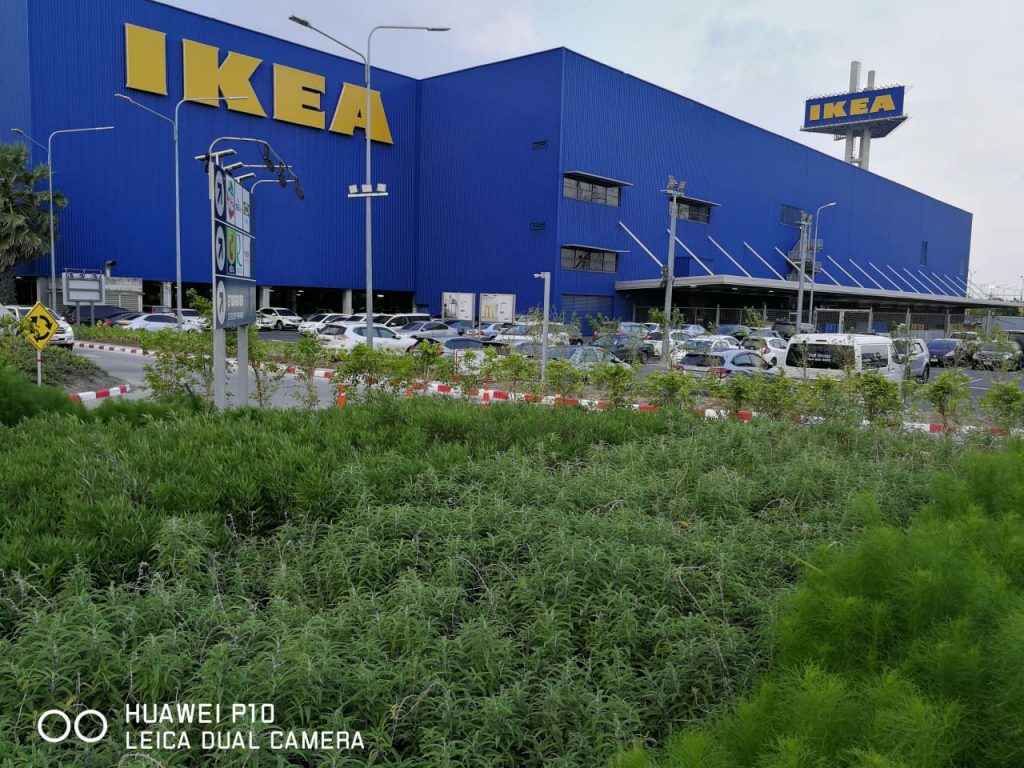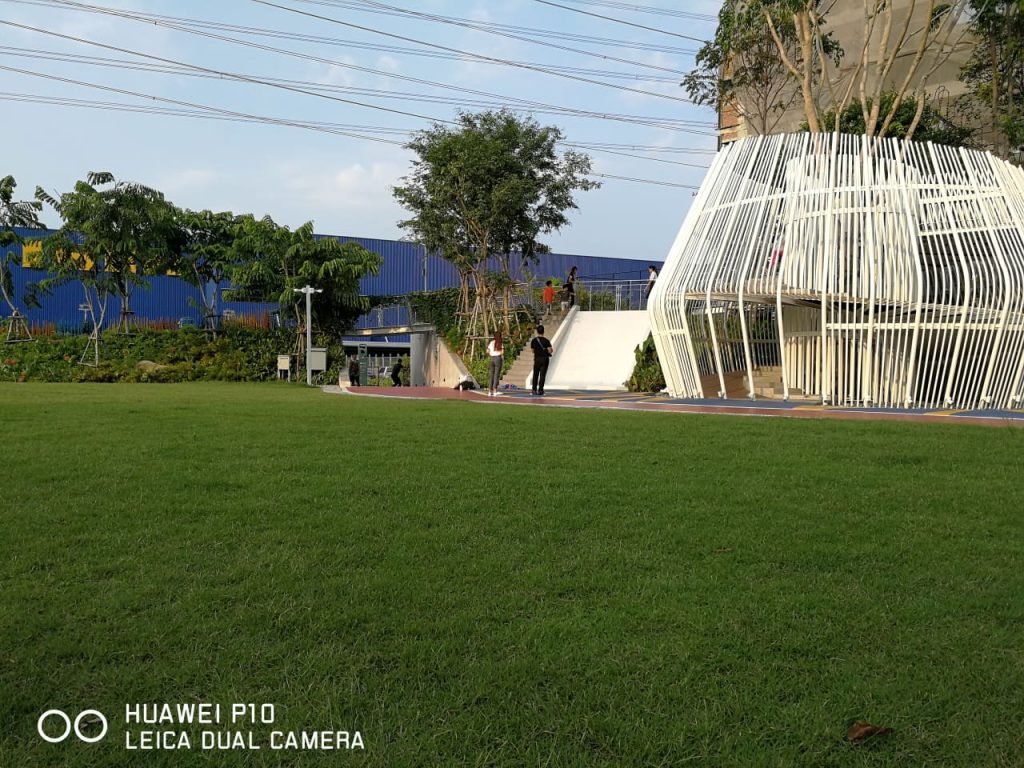 In the middle is an open area (amphitheater) with wide space for relaxing. Pet lovers can bring their lovely creatures too. You will see children and adults joyfully interacting with pets owned by others. Wonderful scenes, indeed!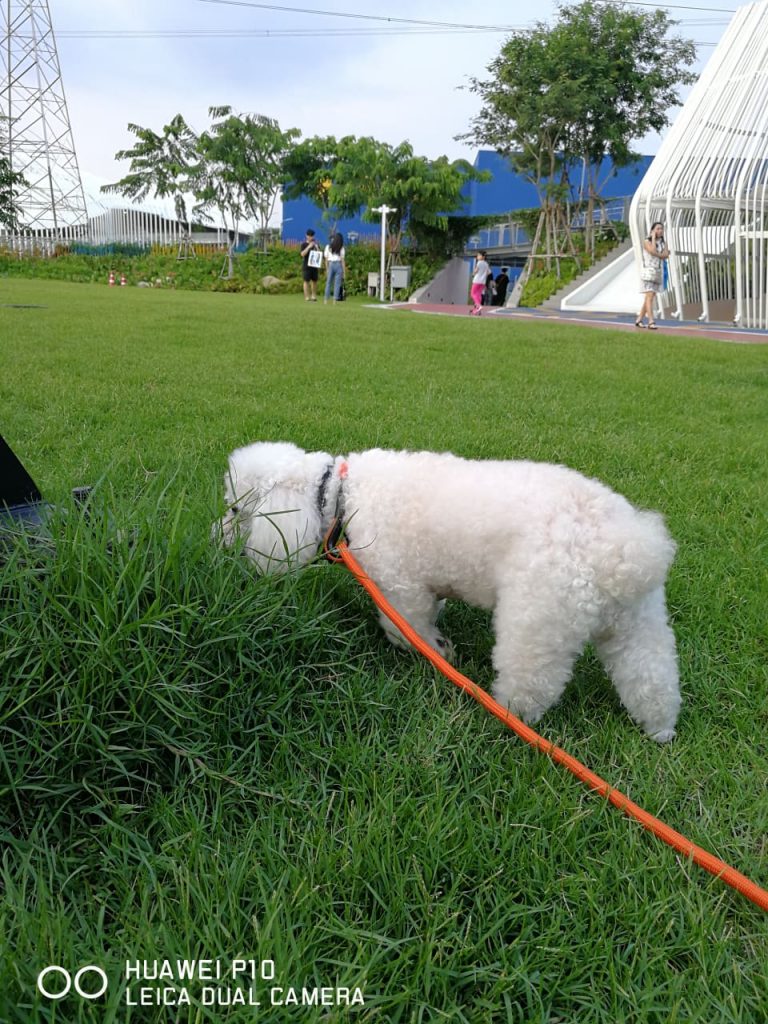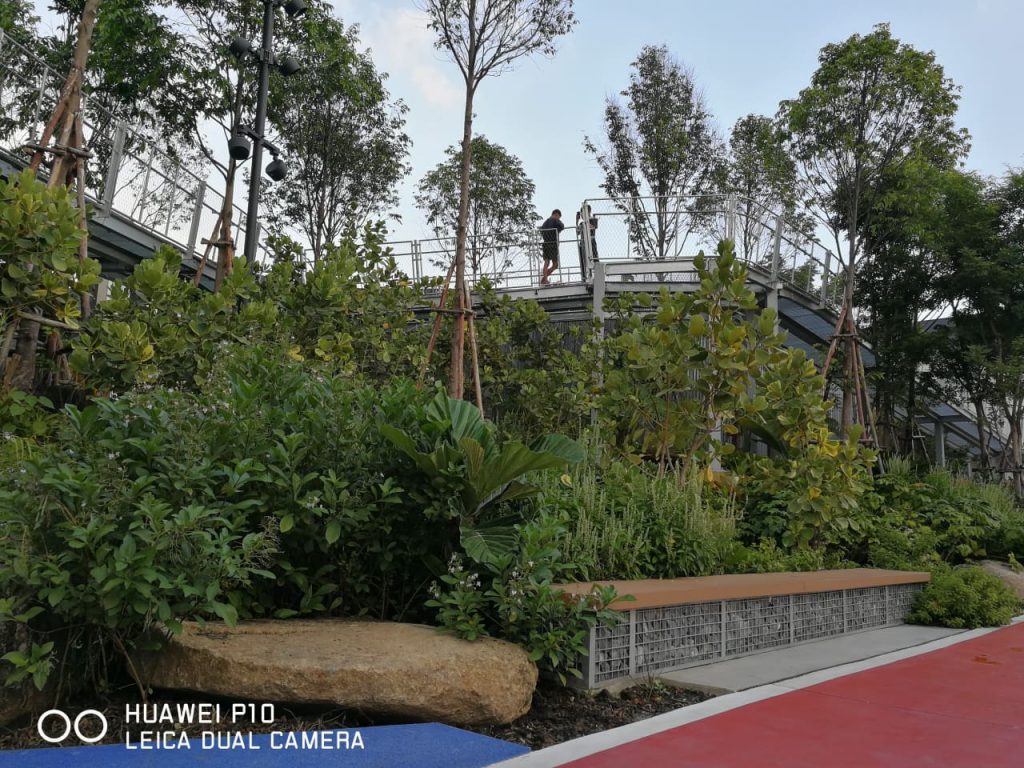 There is also a skywalk, an elevated version of the red track where you can enjoy the view from a lofty angle. This elevated walk has a challenge. Bring your friends there and discover who among them has acrophobia! It's not dangerous; it's just fun.
Photography
Aside from decorative gardens, different geometric designs are all over the area. You will see photography enthusiasts in the place. Schedule your next photo walk soon while pro-graded cameras and DSLRs are still allowed to use. You will never know when they require permits as with the other parks in Bangkok, but hopefully, they will continue to support shutterbugs this way.
The Fountain
If you've seen the iconic water fountain at Siam Paragon, Mega Park has its own. The difference is that in Mega Park children are allowed to play and get wet for as long as they want. I am not sure though if the fountains were built and intended for that purpose or only for aesthetics. Probably, both. Nevertheless, it is nice to see kids enjoying the splashes and rhythm of the fountains.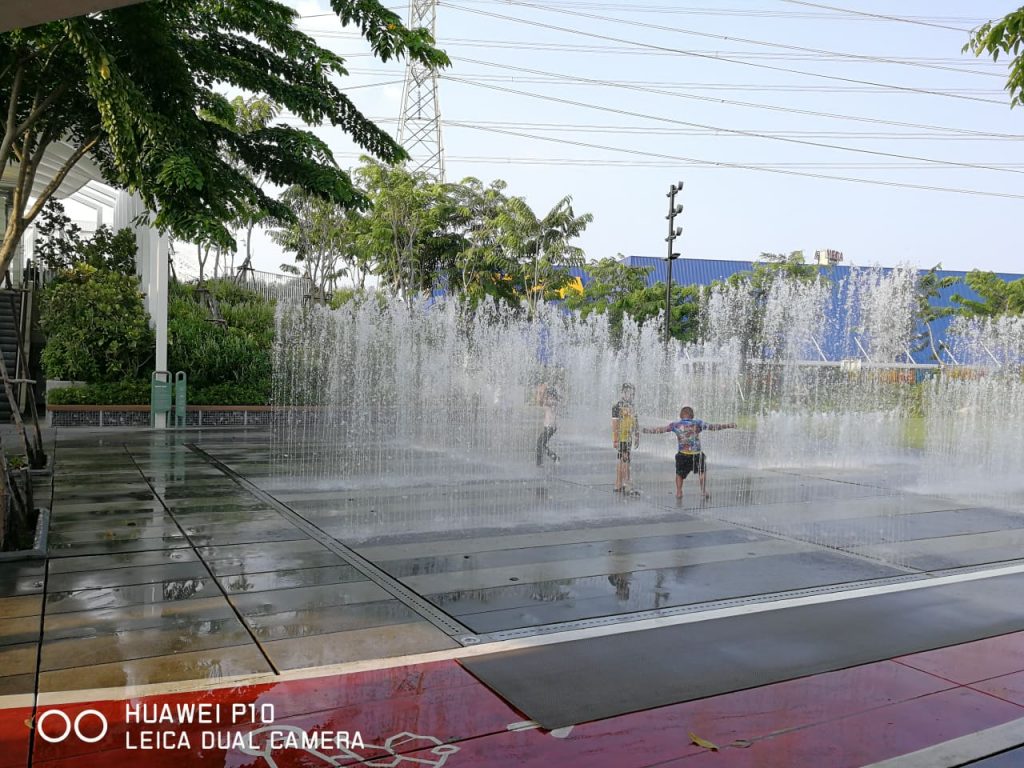 Smoking, gambling, intoxicating drinks are not allowed. There is a toilet and a store for drinks within the vicinity. You do not need to go inside the mall for refreshments.
But due to the activities that you can do in the park, sooner you will be hungry and will need the cool comfort of air conditioning. Thank goodness, the food court and known resto brands in Thailand are just a walk away.
How to get to Mega Park?
If you're already inside Mega Bangna Mall, Mega Park is near where IKEA and Harbor Land are, so by going near these places you are in the right track. Once you are in the doorsteps of Harbor Land, you will see a pathway going to Mega Park. From there, you may start your walkathon by following the skywalk traversing through the park.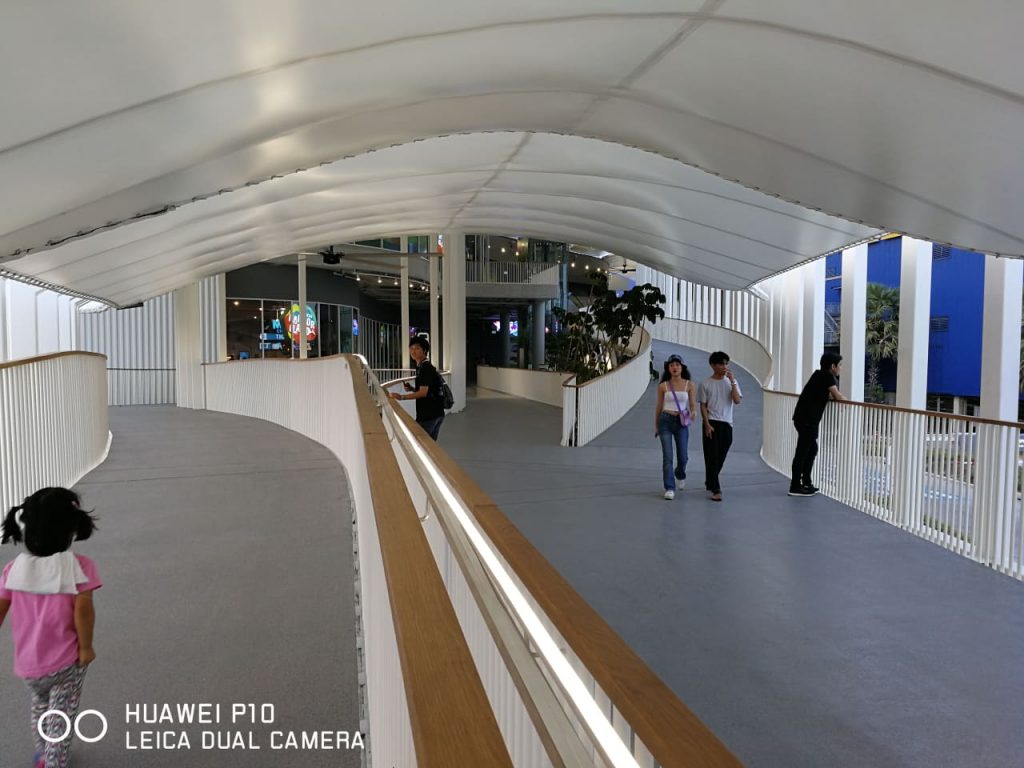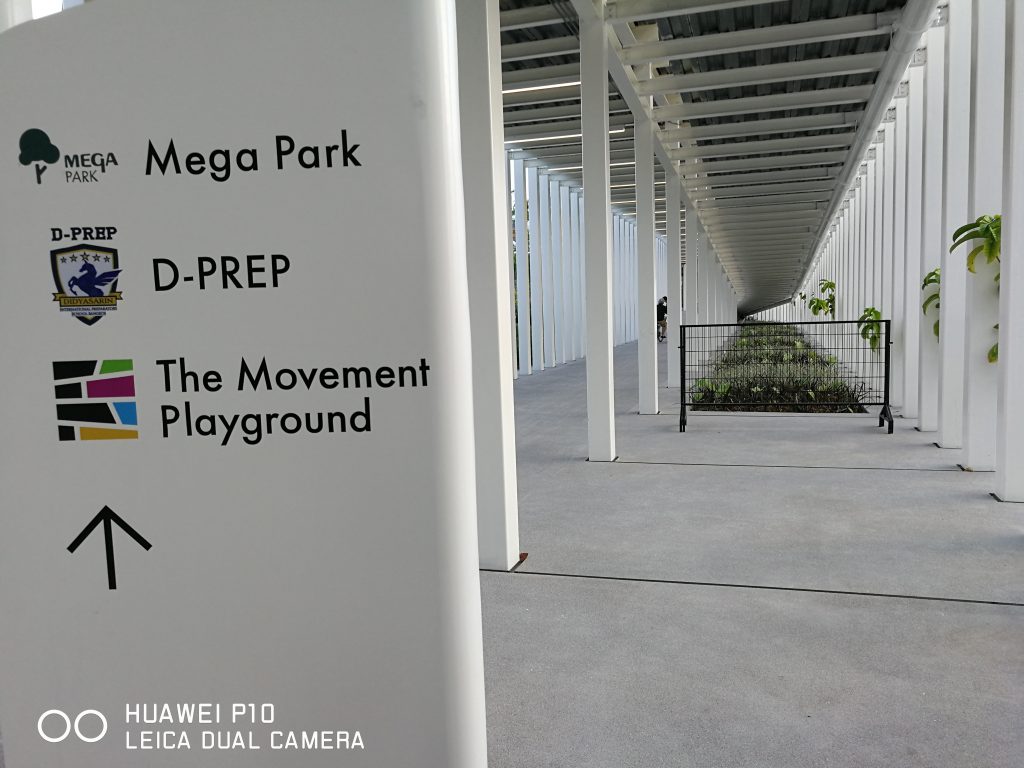 With a car, you can go straight at the back of the mall. Your cue is to park near the Harbor Land or IKEA. The outdoor parking area near Harbor Land oversees Mega Park.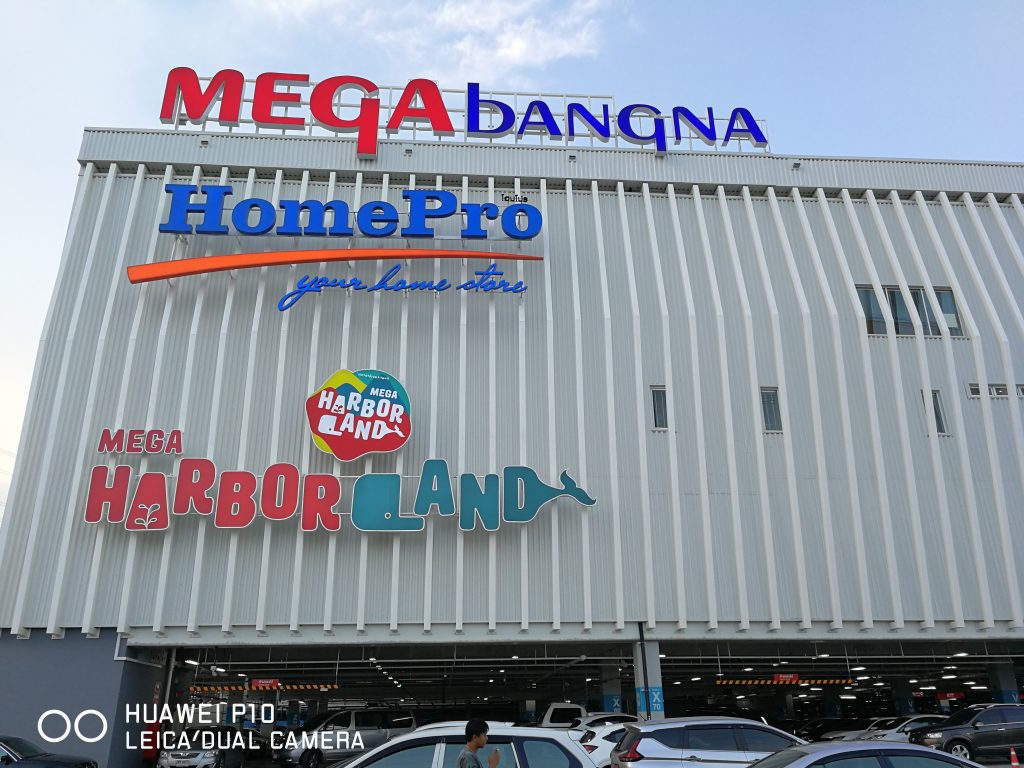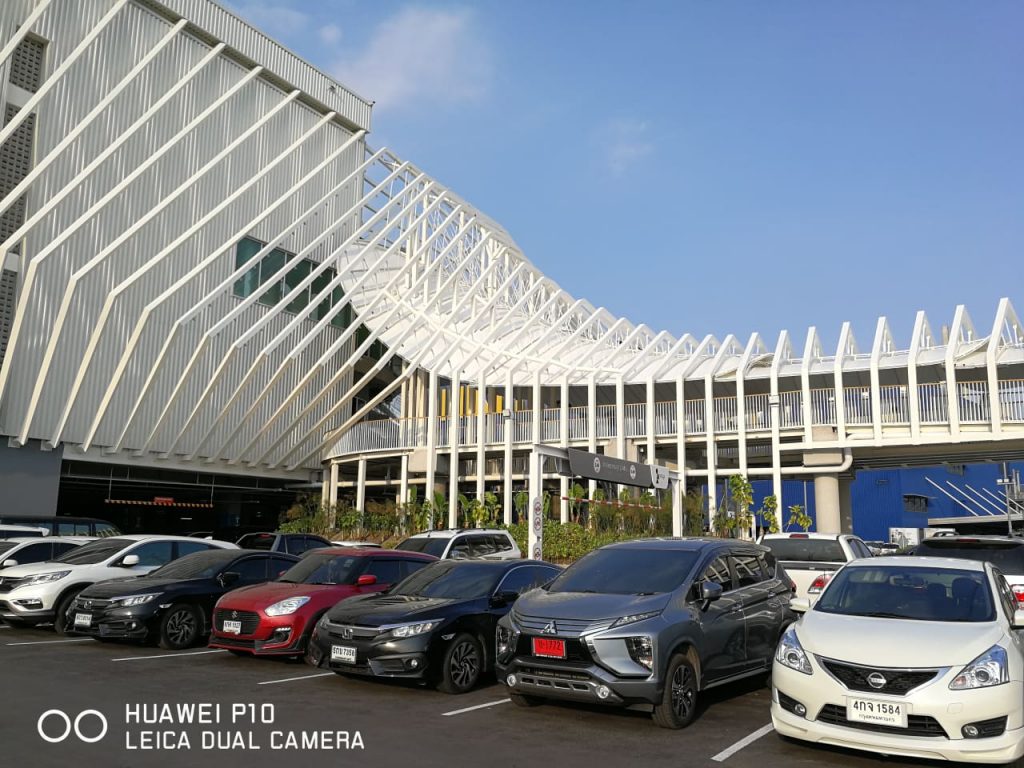 The back-and-forth free shuttle service from Udom Suk BTS station and the eight hours of free parking are still in effect. Mega Park is open from 6:00 am until 8:00 in the evening.

Have you been to Mega Park? Share your experiences.

[mashshare]