The first day of Simbang Gabi in Bangkok was sponsored by the Philippine Embassy in Bangkok led by Her Excellency Ambassador Millicent Cruz-Paredes on December 16 at Holy Redeemer Church.
The opening mass was officiated by Rev. John Wirach Amonpattana which started at 5:00 a.m.
Filipino church leaders Mrs Ruby Hoskin and Mrs Elma Muangkroot have helped in the preparation of the nine-day Misa de Gallo which ends on December 24.
Bulakenyas Contreras also served the food sponsored by the Embassy.
The Embassy also prepared a light breakfast for about 400 attendees. 
Here are some photos of the first day of Simbang Gabi 2021.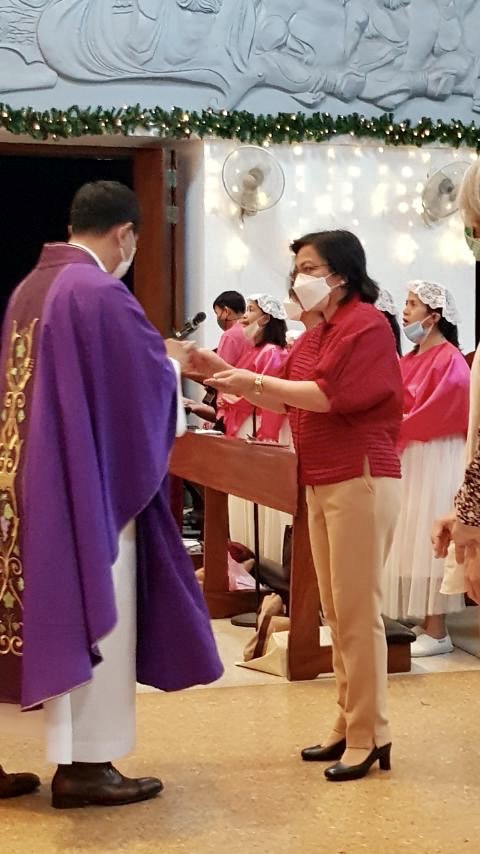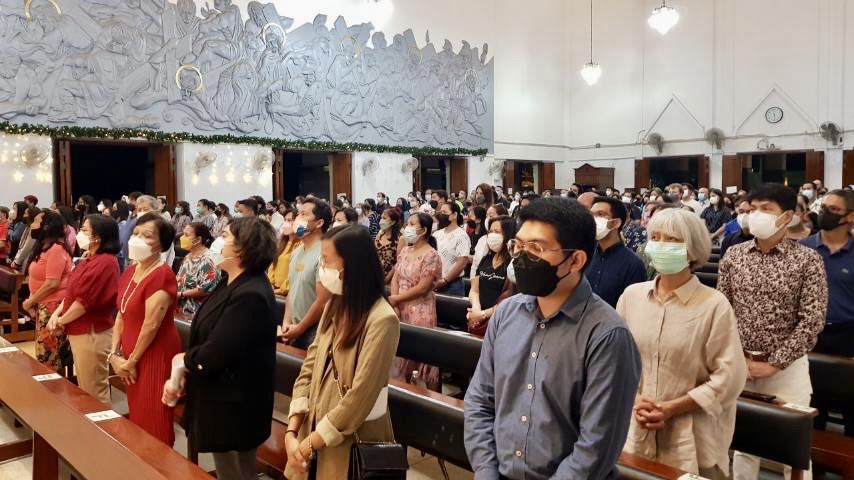 Photos: Consul General Michael Garcia

[mashshare]