The PHL Embassy in Bangkok conducted a consular outreach in Hatyai on March 12, 2016.
This is the Embassy's first consular mission for 2016.
Filipinos availed of the various consular services like passport renewal, notarial and legalizations services as well as other assistance.
The event was led by Vice Consul Jim Minglana from the Embassy team and Phylis May Clomata, President of OFEST (Officers of the Organization of Filipino Expatriates in the South of Thailand) together with the assistance of Filcom members.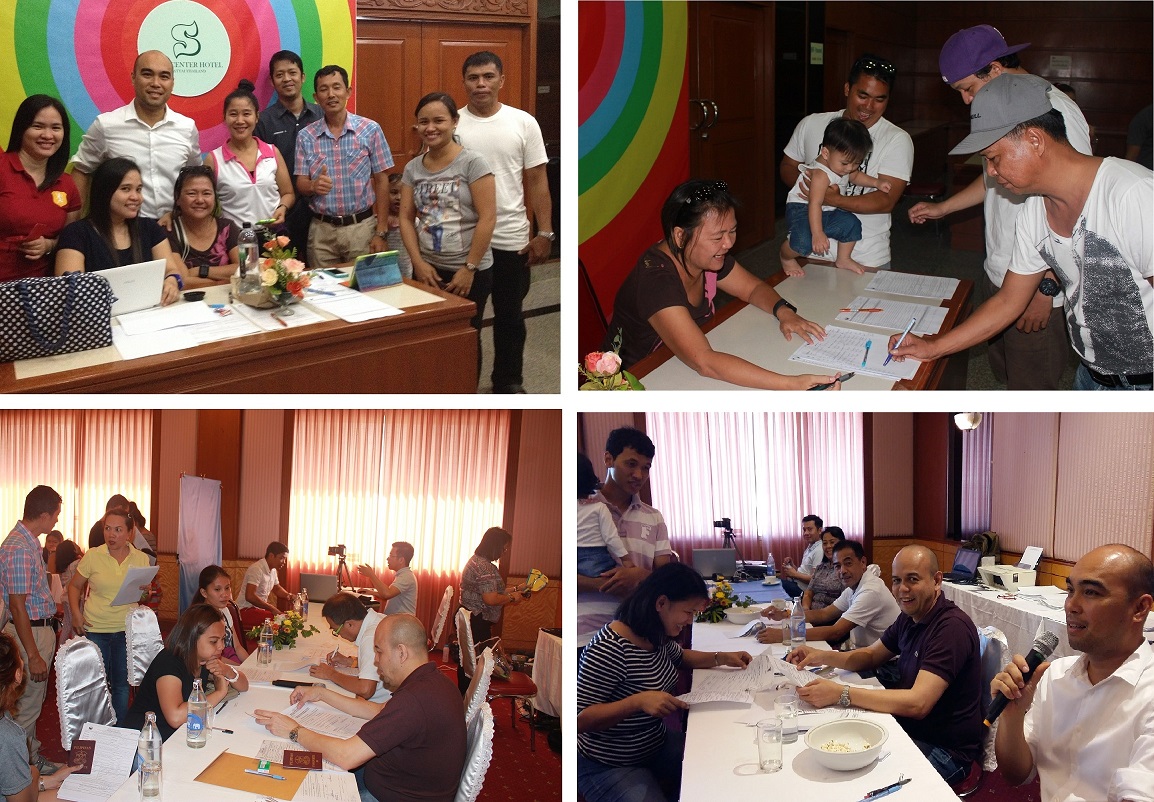 [mashshare]