Philippine Embassy Chargé d'affaires Mary Anne Padua was resolute in her decision of bringing home all Filipinos in Thailand who have requested for repatriation. 
"We have to take all of them home, those who have requested to be home," said CDA Padua in her speech during the flag raising ceremony on June 12 at the Embassy Grounds, Bangkok.
Padua led the Embassy officials in commemorating the 122nd Anniversary of the Proclamation of Philippine Independence. She started off reading the speech of President Rodrigo Duterte and then with so much emotion she went on remembering Filipino diplomats who died of COVID-19.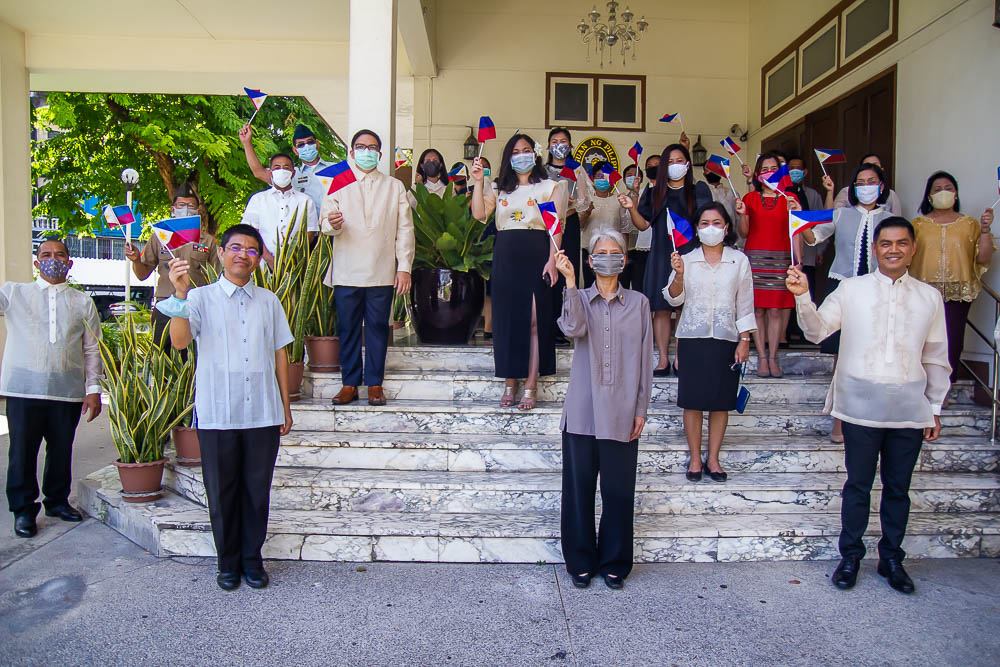 During the annual flag raising, she also thanked Embassy officials for their work in leading the repatriation of Filipinos. So far 367 Filipinos have been repatriated and according to her there are still 668 repatriation requests. Consul General Val Roque is the one leading the Embassy repatriation team.
Padua also thanked the Filipino Community in providing assistance to Filipinos affected by the pandemic. She cited the "Bayanihan sa Thailand" food drive led by Ateneo Leadership and Social Entrepreneurship (ALSE), Department of Trade and Industry (DTI) and PinoyThaiyo as one of the many groups and volunteers.
The Embassy's chief had also apologized for what they perceived as slow actions by the Embassy explaining that as a government agency there are processes that they have to follow.
"Let's get together. Let's recall the strength of character of our forebears. Marami po silang pinagdaanan, but they triumphed, they prevailed and we will," Padua said in a message to the Filipinos in Thailand.