Miss Universe 2015 Pia Alonzo Wurtzbach is also making a mark in Thailand. 
The Filipina beauty queen joined a special event at the Thai Red Cross AIDS Research Centre (TRC-ARC) devoted to the role of communities in tackling HIV stigma and discrimination against transgender people, she posted on her social media accounts.
The event was also attended by Mr. Sathit Pitutecha, Deputy Minister of Public Health, Dr. Shona Wynd, UNAIDS Senior Policy Adviser, and Prof. Dr. Praphan Phanuphak, Director, TRC-ARC.
Wurtzbach also joined in honoring Her Royal Highness Princess Soamsawali Krom Muen Suddhanarinatha who serves as UNAIDS Goodwill Ambassador for HIV Prevention for Asia and the Pacific. The princess was honored for her continuous commitment and significant contribution to the HIV response in Thailand and in the region.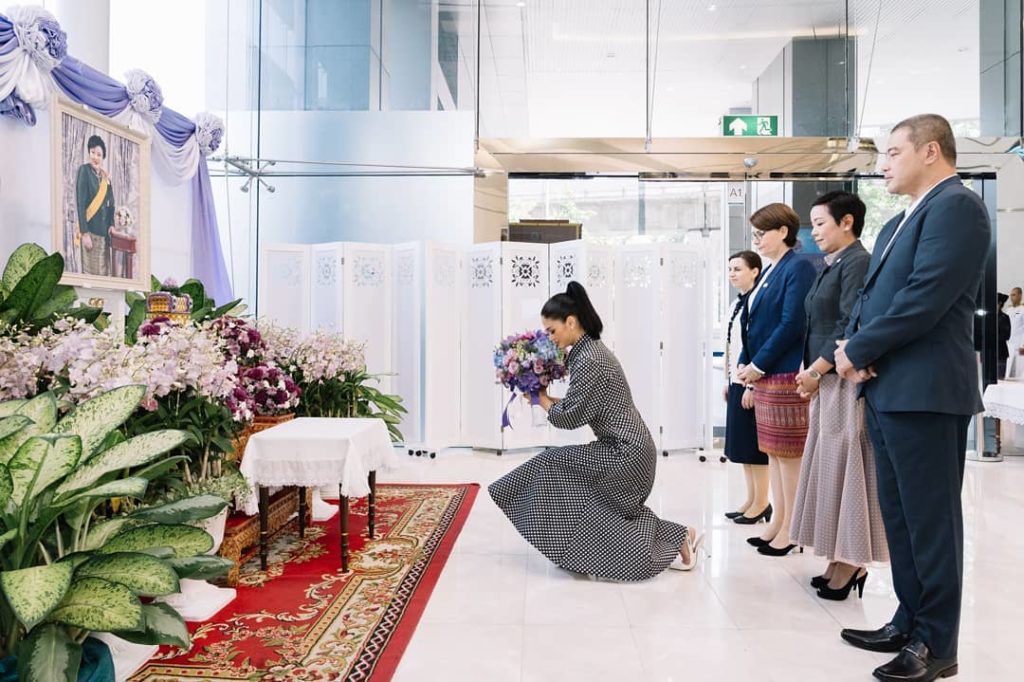 Princess Soamsawali is the first wife of His Majesty King Rama X. She is also the mother of the King's eldest child, HRH Princess Bajrakitiyabha Narendira Debyavati.
Wurtzbach has been in Thailand since mid November. She also participated in at the annual fashion show Celebration of Silk.
Photos: Pia Wurtzbach Facebook