A Thailand-based pinay business owner ran away with OFWs' money amounting to more than 53 million baht or around 82 million in pesos.
More than 700 Filipinos have been allegedly scammed by Lenie Pangusan Camacho who is nowhere to be found. Camacho ran a remittance business named Filipino Cooperative Investment Loan that offered a higher exchange rate as compared to other remittance companies.
Reports of incomplete transactions started to blow off on Facebook in the first week of September. Camacho's customers started looking for her but even her Filipina staff couldn't give her whereabouts. Her Facebook accounts were also on and off. She even posted a video of herself admitting that she had lost so much money and apologizing to her customers.
The victims who are mostly OFWs are now crying for justice. One of the victims was sending money for medicine to his ailing father in the hospital who later died without receiving the remittance from Camacho. Many also sent money for the first time after getting jobless in months due to COVID-19 pandemic.
Several media outlets in the Philippines including IDOL IN ACTION of Raffy Tulfo and Abante have started covering the Camacho scam. PinoyThaiyo tried to contact Camacho but she has yet to respond as of this writing.
Photos and screenshots of Lenie Camacho's Filipino Cooperative Investment Loan (FCIL) she founded in September 2018.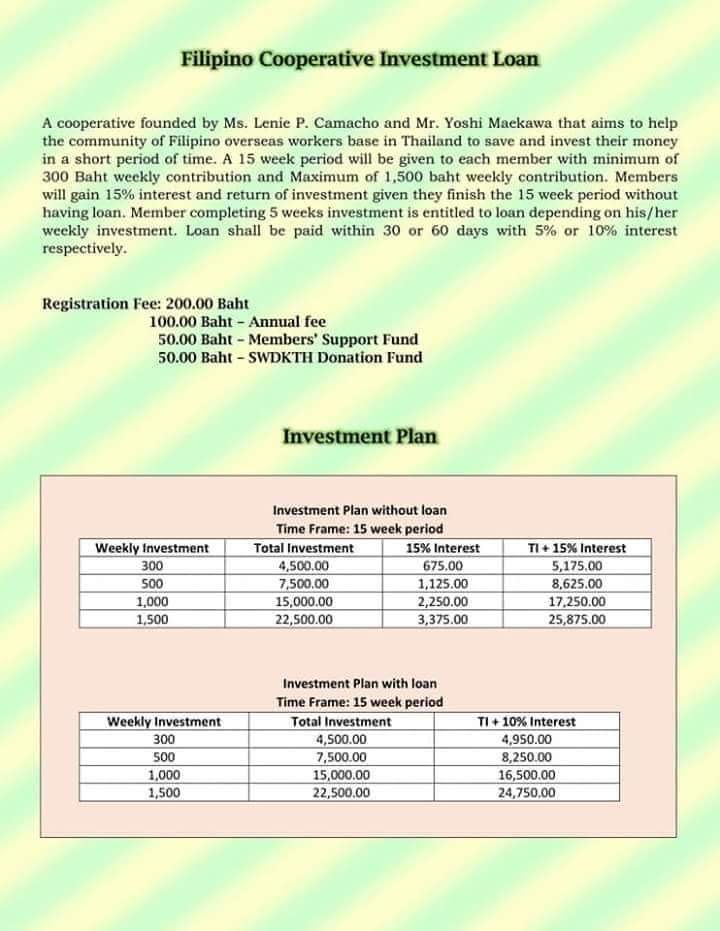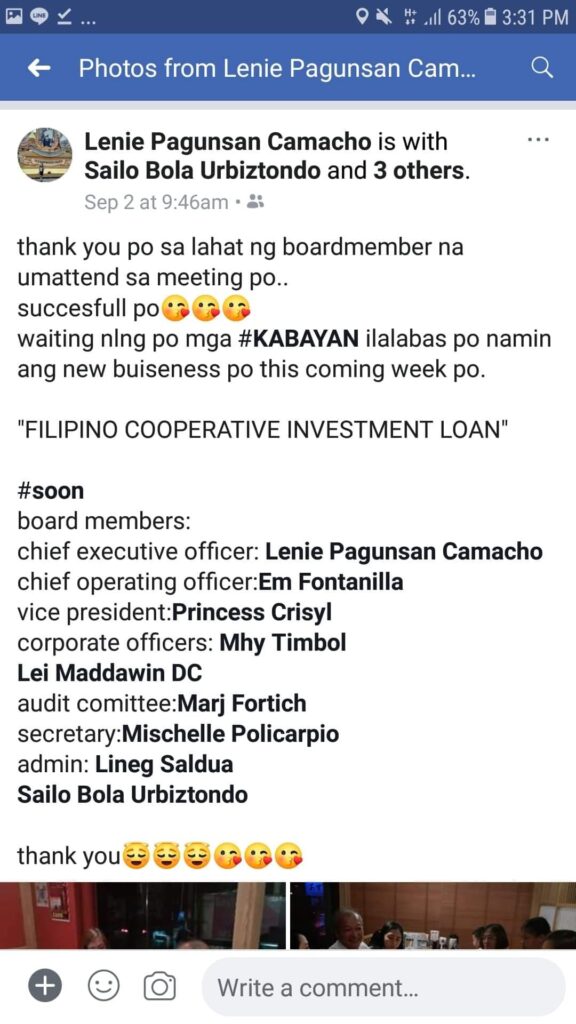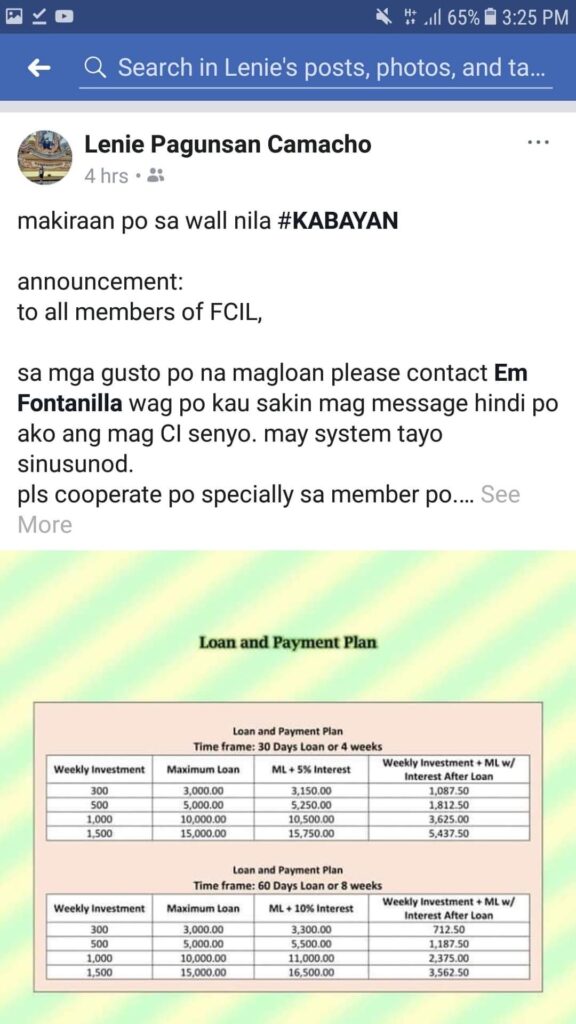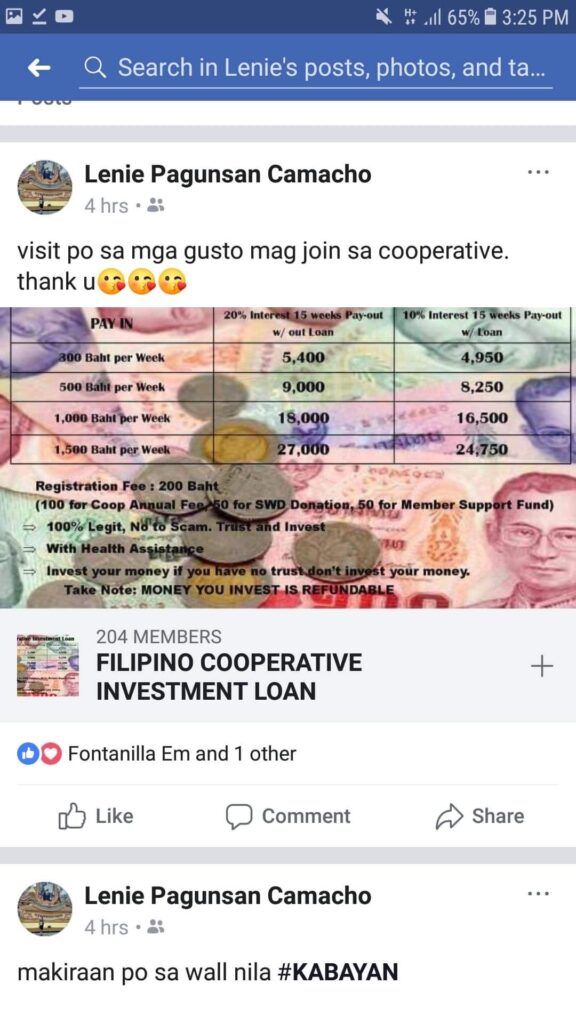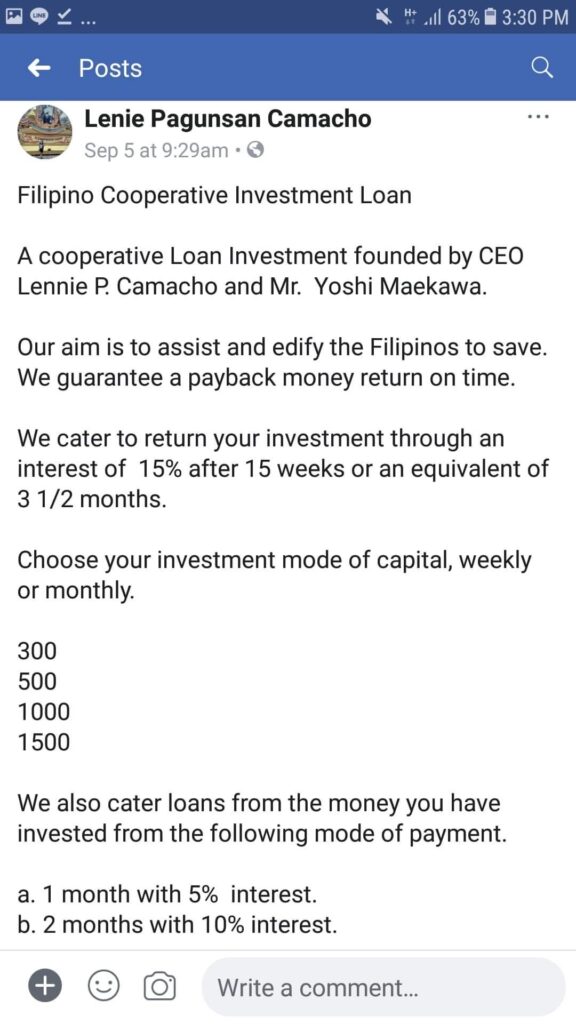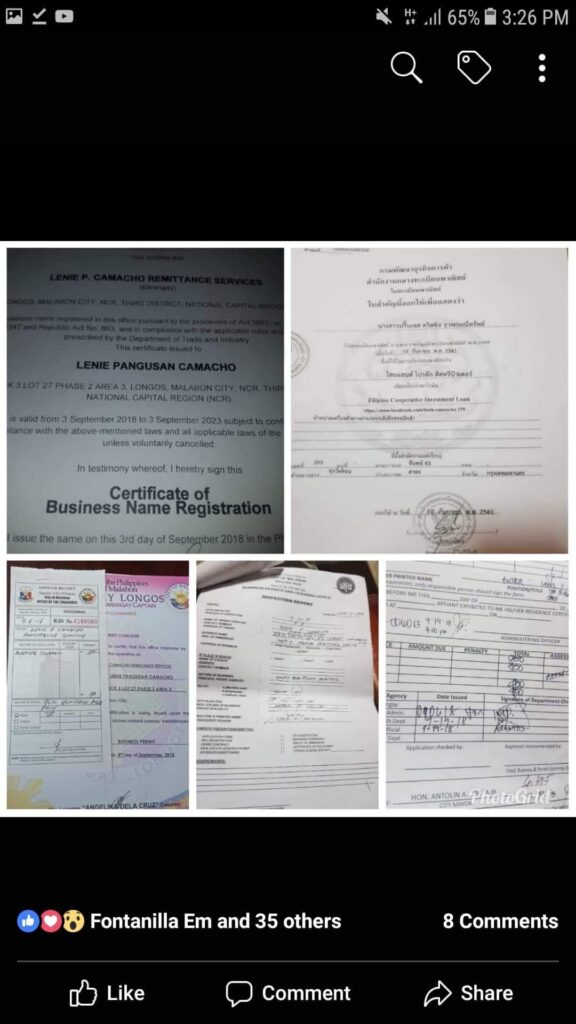 This is a developing story.