Among the Pinoys in Thailand are young scholar-athletes who in their teens are living on their own. How did they start and what are the challenges they face? Let us get to know Kurt, Cian, Lex and Kobe as they make names for themselves in the field of basketball.
Kurt Christian Calaguio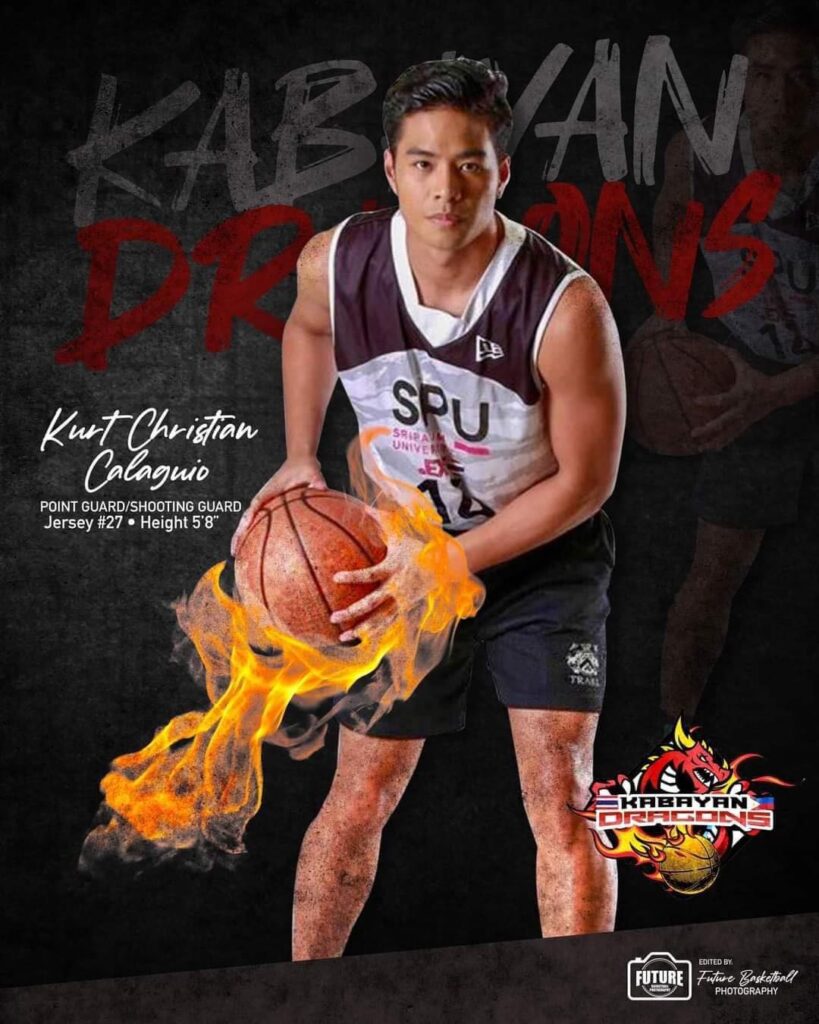 Kurt Christian Calaguio, or simply Kurt, is a 5'8 point guard from Sripatum University International College taking up International Airline Business. He wears jersey #88. Born on December 8, 1999, Kurt started playing basketball at the age of 5. After all, he is the eldest son of former professional basketball player Chris Calaguio who last played for the San Miguel Beermen in the Philippine Basketball Association. Kurt finished his highschool in Bangkok's Traill International School and was part of the school's basketball varsity team.
Kurt credits his father's influence on him for his love for basketball. "Experiencing the events first hand gave me the feeling of pursuing the sport which later changed my life and gave me a lot of opportunities."
Right now, he juggles school, basketball and working part-time coaching basketball to Thai kids. Kurt admits, "it's quite tough to be independent at a young age and living hundreds of miles away from my family. But this makes me work harder to pursue my dreams."
Cian Kale Gabata Villaflor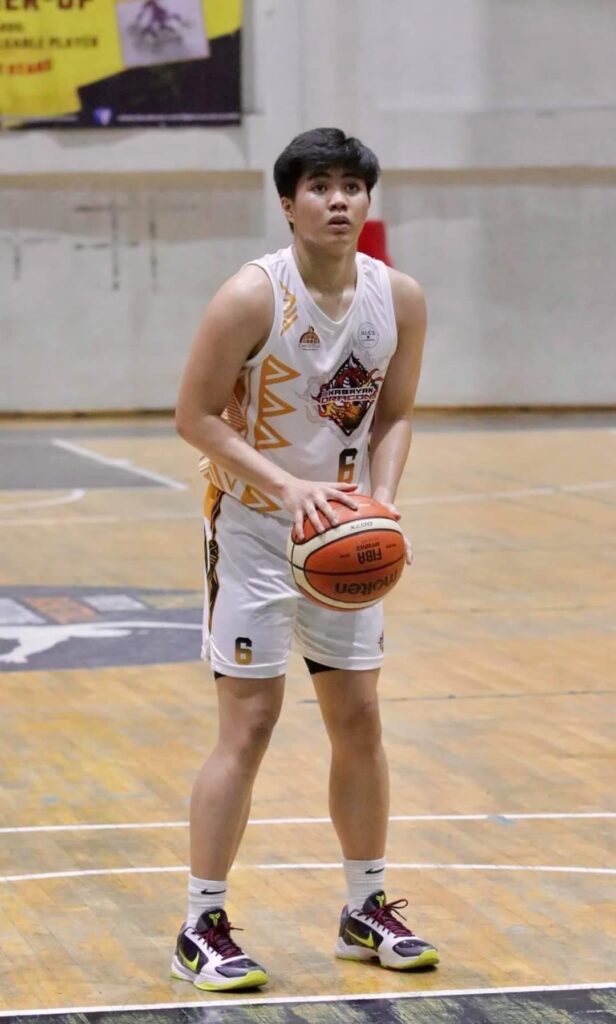 Born on December 4, 2000, Cian Kale Gabata Villaflor is a baby-faced 5'11 point guard/shooting guard from Sripatum University. Cian is taking up International Business Management and wears jersey #6. His love for basketball started at a very young age. "I was around 3 or 4 when I would
play ball with my brother. Often I would grab the ball from him and I would never let go of it," Cian recalls with a smile.
At the age of 13, he left Manila to be a varsity scholar for Traill University in Bangkok. "The most challenging part is being homesick. Missing my family, not being there during very special occasions like Christmas and New Year, makes me sad," he says.
He plans to finish his university degree and dreams of becoming a professional basketball player.
Lex Hosper Galgame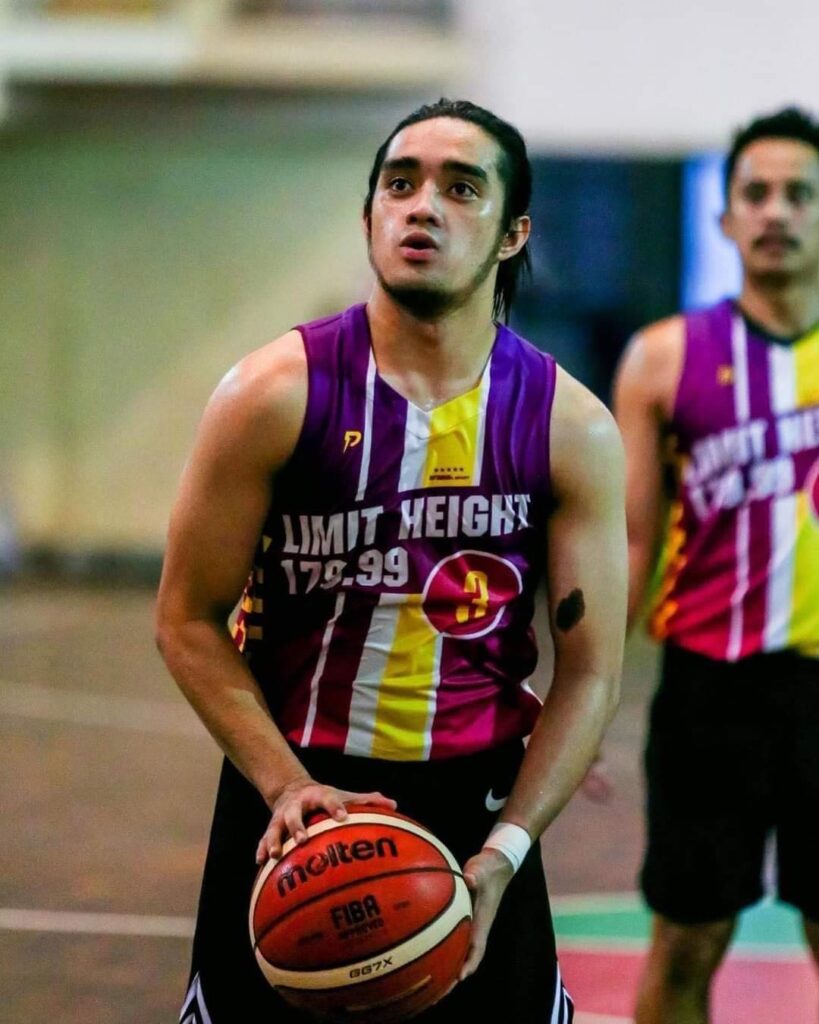 Lex Hosper Galgame is a third year International Business Management student at the Rajamangala University. He stands 5'8, wears jersey #2 and was born on July 1, 1998. At age 7, Lex started playing basketball. His father and brother were his first trainers.
Lex was visiting his sister in Bangkok when he was invited to try out as a varsity scholar for Rajamangala University. After being accepted, he packed his bags and left the Philippines.
Missing his family back home is the hardest part for Lex. He also regrets missing out on some opportunities in the past. "I would have finished my school earlier and would have been helping my family by now. But life goes on. God is giving me now new chances and I'm making sure I won't
waste them this time."
Lex is determined to finish his studies, find a stable job and give his family a good life. Family is his life. And so is basketball!
Kobe Michael S. Francisco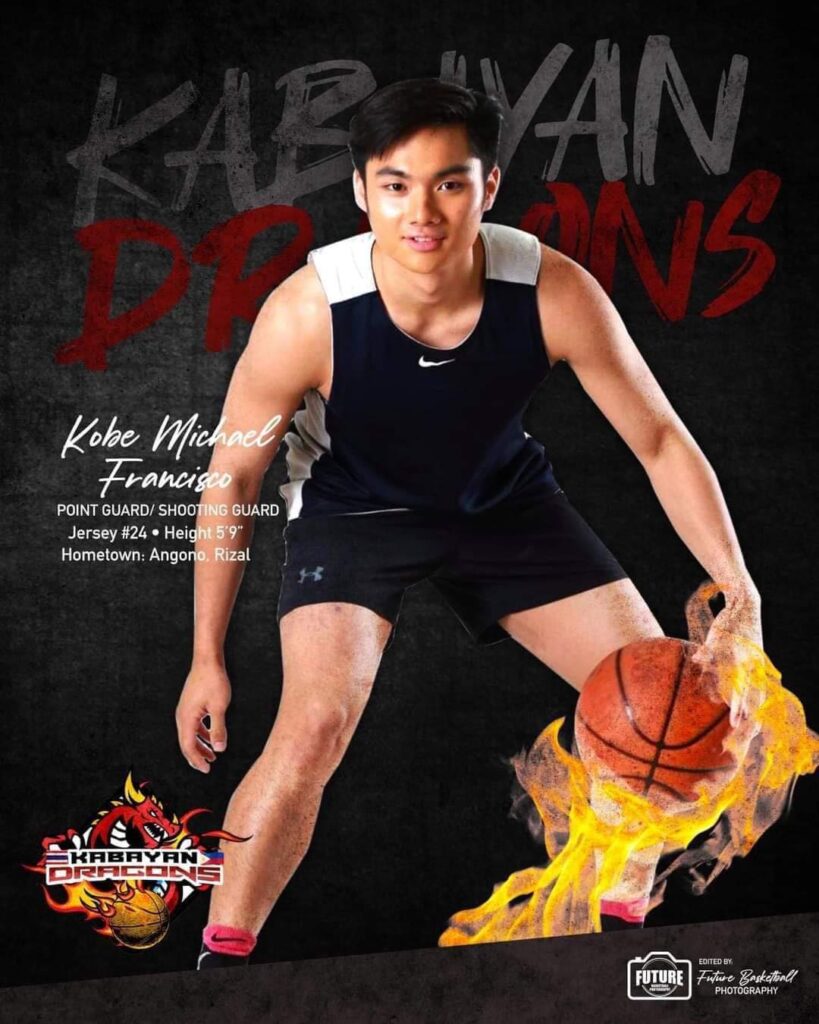 "My dream is to pursue my basketball career at greater heights and continue to play as long as my mind and body can. Other than basketball, I aim to be a successful businessman in the future and set up my own global firm," these are what Kobe Michael Francisco wants to be.

The 5'9 point guard/shooting guard from Sripatum University is a 2nd year student of Business Administration in Business Management, with a concentration in Global Trade and Digital Marketing. He wears jersey #24 and was born on April 25, 2000.

In 2015, Kobe was offered a varsity scholarship at Traill International School. "Coach Troy Umaly was the main reason why I was able to get scholarships. He used to be my coach in San Beda University, Philippines, and is now coaching in Traill International School, Thailand.

Kobe's two main challenges are managing his time between studies and basketball and being away from his family. "Being a basketball player includes spending a lot of time in the gym and investing a lot of time in improving yourself. But, with the piles of assignments, projects and case studies during the term, I find it extremely challenging to accurately have a great workout and catch up with all the tasks that I need to do. Since I moved to Thailand, life has become hard and made me learn how to live by myself. After a tiring day or week full of basketball and schoolwork, I had to do all the cleaning, laundry, cooking, etc. by myself. Sundays used to be a family day. For me in Thailand, it's just an ordinary day."

Photos: Future Basketball Photography

[mashshare]