Pope Francis will make a three-day visit to Thailand on November 20-23, the Catholic Bishops' Conference of Thailand (CBCT) announced last Friday.
"At the invitation of the Royal Thai Government and the Bishops of Thailand, His Holiness Pope Francis will make the Apostolic Visit to the Kingdom of Thailand from 20 to 23 November 2019. The programme of the visit will be announced later," CBCT president Cardinal Francis-Xavier Kriengsak Kovithavanij said at a video press conference held simultaneously in Bangkok, Vatican City and Tokyo.
Pope Francis will visit Thailand in commemoration of the 350th anniversary of the Vatican Mission to Siam in 1669. The Pope will then travel November 23-26 to Japan, where the theme of his visit is "Protect all life."
Thailand is home to a minority population of Catholics numbering 0.58 percent of the population, or 388,468 people with 524 churches, the Catholic Social Communications of Thailand announced in a video at the press conference on Friday.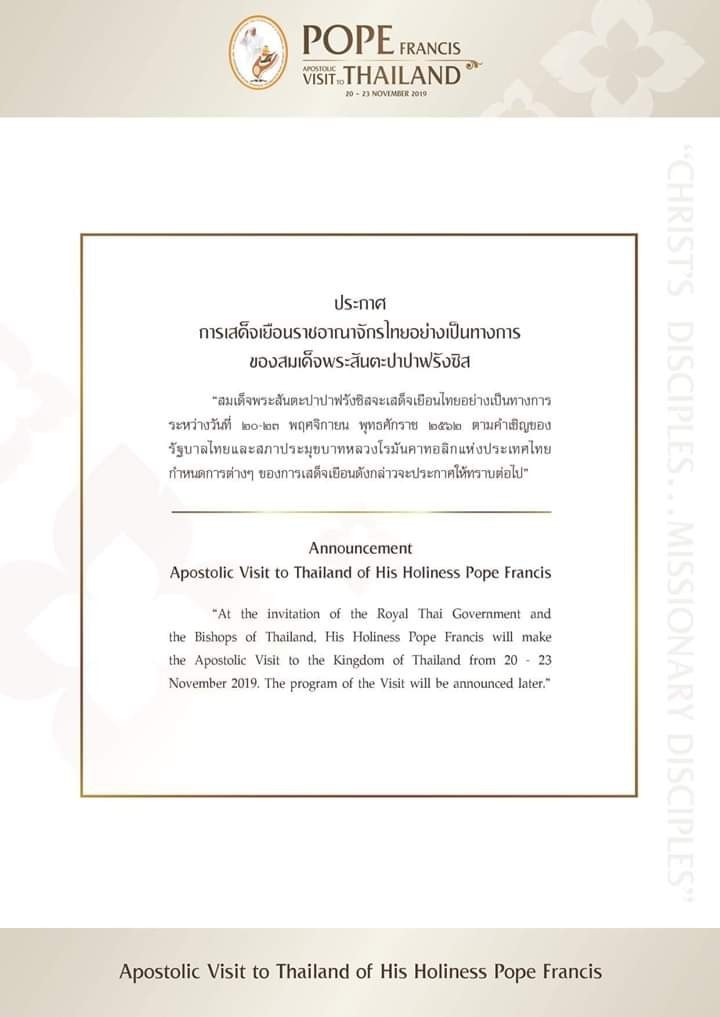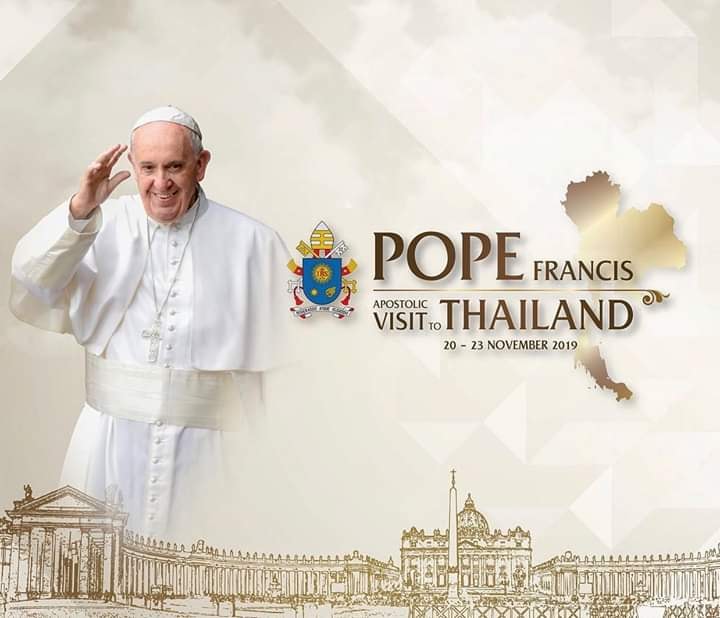 Sources: Vatican News, Bangkok Post, Catholic Herald