During the 35th ASEAN Summit in Bangkok earlier this month, one Filipino educator stood out among thousands of pinoy teachers in Thailand. He was featured by a Radio Television Malacañang – RTVM, a government-run radio and television channel covering the President's activities.
Here is the interview video of Dr. Vergilio Quimba, Jr., the Director's Secretary and Human Resource Coordinator at the Ekamai International School in Bangkok.
"Mr. Vergilio Quimba, Jr., simply called 'Toto' by his Filipino 'kababayan' and known as 'Kim' to Thais, has been residing in Thailand for 14 years. He began his career in 2005 as a Kinder 2 teacher. His determination and hard work had helped him rise from the academe that eventually led to his current position as Director's Secretary and Human Resource Coordinator at the Ekamai International School in Bangkok.

He is a licensed educator with three academic feathers in his cap — Doctor of Philosophy in Education Management, Doctor of Human Resources Management and Master of Arts Major in Educational Management."

Radio Television Malacanang – RTVM
PinoyThaiyo, via messenger also asked Dr. Quimba to give his advice to other Filipino overseas workers in Thailand. Here's what he has to say.
What is your advice to other OFWs in Thailand?
"Serve the best as you can the same as you serve your Master-Jesus Christ and teach the right values to your students if you are teaching."
Aside from teaching, what other things make you busy?
"I'm not teaching kids since I moved to EIS but instead serve as the Director' s Secretary/HR Coordinator. I mainly work with the administrators and involved in hiring, coordinating with the employment process and assisting employees while they render their services at school. As a father of two, I need more time with them, sometimes go somewhere as a family like exercising together, dining together, window shopping, traveling in and out of Thailand, and doing missionary work with my church mates as well."
Dr. Quimba hails from Sto. Tomas, Davao del Norte. He finished his baccalaureate degree at the University of Southeastern Philippines (USeP), Tagum Campus. He is happily married to Janice Caparida -Quimba, also a Thailand-based educator. The couple is blessed with two children, Psalm Kryztof and Rajdeep Kyra.
He is an active member of Ramkhamhaeng International Seventh-Day Adventist Church. He is also a part of SULADS, a missionary group pioneered by Filipinos in Thailand under Thailand Adventist Mission.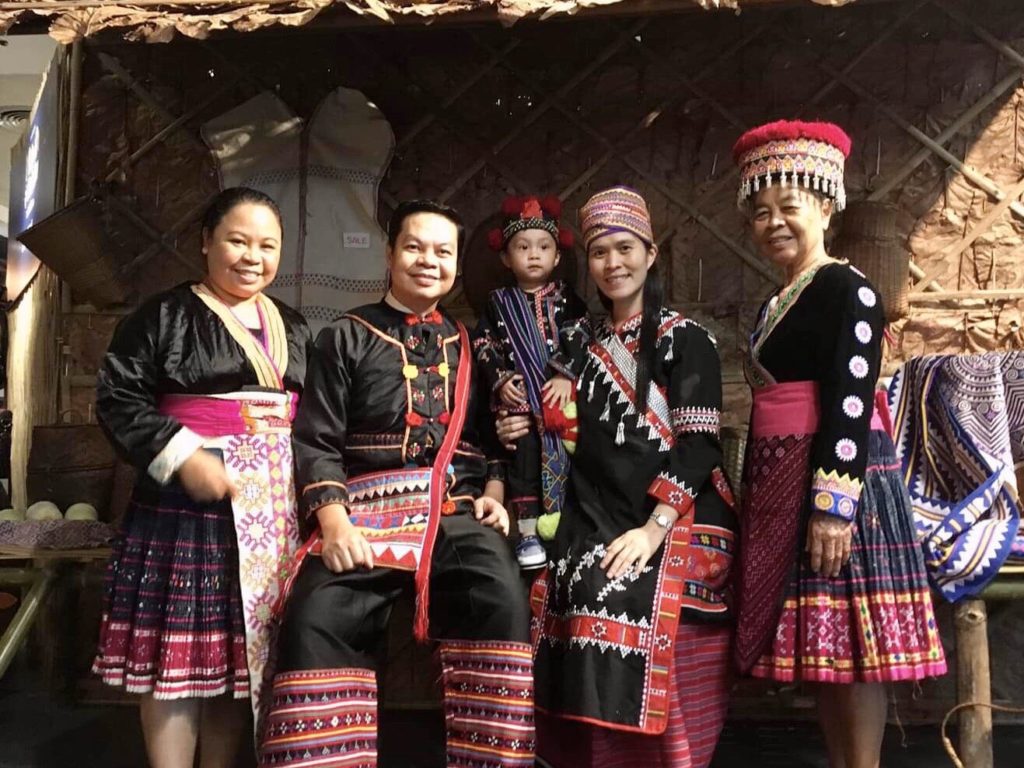 What are your secrets to success?
"Sipag, tiyaga at dapat may diskarte. Many knew that I work hard, efficient, and effective. I try my best to accomplish things on or even before the deadline. I believe that all these with the help of our Heavenly Chief, put me where I am now. I always trust God and submit my plans in His hands because I know that "I can do all things through Christ who strengthens me." (Philippians 4:13)
Watch the video and be inspired! Kudos to you, Dr. Quimba!
Photos: Dr. Vergilio Quimba