The Royal Thai Embassy in Vientiane and the Royal Consulate in Savannakhet in Lao People's Democratic Republic will be closed on December 2, 5 and 10. 
December 2 (Monday)
Lao National Day
December 5 (Thursday)
Thai National Day / H.M. King Bhumibol Adulyadej's Birthday /
Thai Father's Day
December 10 (Tuesday)
Constitution Day
December 30-31 (Monday-Tuesday)
New Year Festival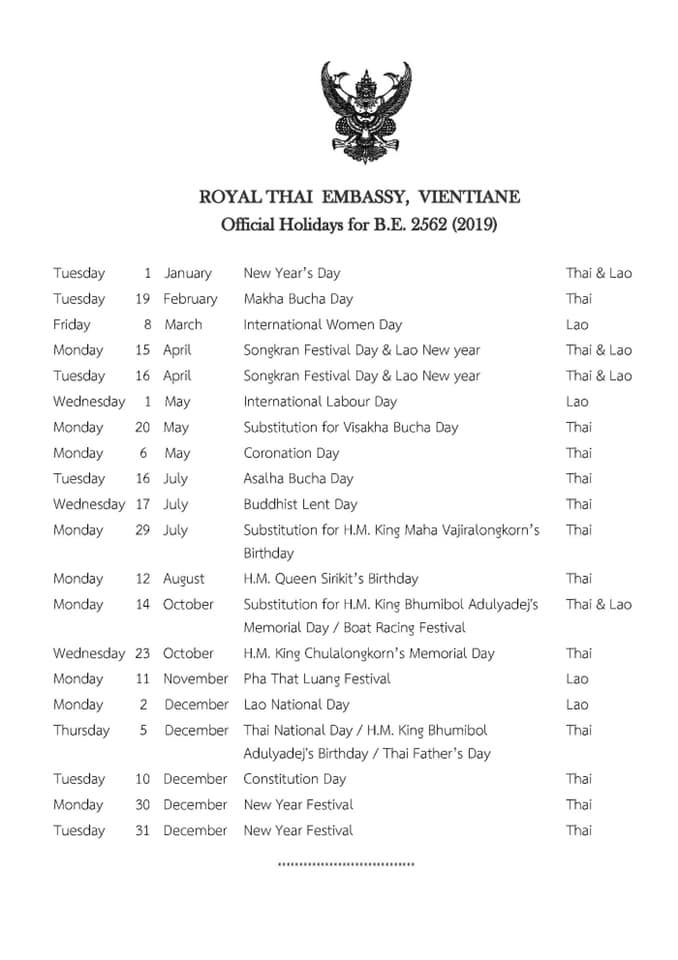 Many Filipinos go to Vientiane and Savannakhet to apply for their visa.
For more information, please call the Embassy at +856) 21 453916 (between 13.30 – 16.30 hrs. only).
Source: Royal Thai Embassy Vientiane
Photo: THAILT