Tired of waiting for taxis and end up rejected? Irked with stinky or dreaded smell of nicotine throughout your ride?
How about arriving at your next party or meeting up a pal with style, or go to your favorite supermarket, school, airport, or workplace like a boss?
Uber provides you with luxurious travel experience but with lesser cost, or even for free! Yes, the Uber system has been working for some time now in Thailand and you can use it with your smartphone.
Uber has different types of vehicles to choose from: uberMOTO, uberX, uberBlack, Sedan, and SUV/MPV. Each has its own rate and usefulness depending on your need.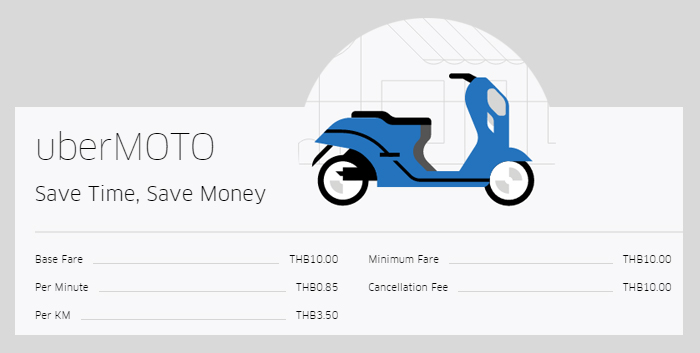 What makes this different from other taxis is that the car is privately owned usually by the driver, hence, the car is well taken cared of. Imagine the glossy and good smelling car in your neighborhood which will bring you to your destination. You can travel with the luxury of a private car but with the price of a public vehicle, or even less.
Whenever you need it, Uber connects you with a reliable private car in minutes. One tap and a car comes directly to your place. Your driver knows exactly where to go using a GPS provided in the system..
Me and my 6-month old baby have been using UberX and UberBlack for months now. I have to be picky this time for the sake of my little angel. Magically, Uber came out. All throughout those rides, not a single baht nor a charge in my credit card ever happened. Yes, all rides were free!
The app is very easy to use. Choose your ride and set your location. You'll see your driver's photo and vehicle details such as the type and color of the car and the plate number as well. You can track the journey on the map in your smartphone. If your free rides were all used up, you can choose to pay cash or you can use your credit card.
If you want to give a tip you can set it to your Uber account and it will be automatically included in the charge, but it is optional.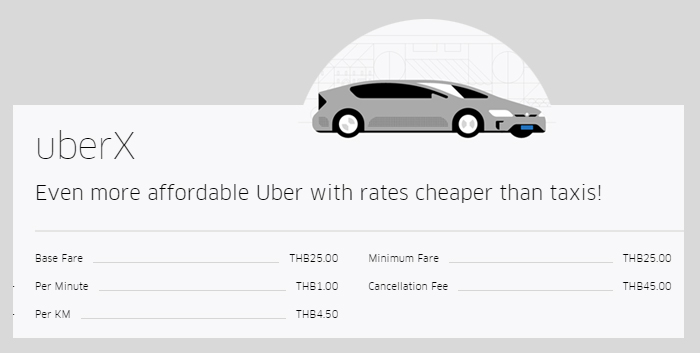 At the end of the trip, you can also rate your driver and provide anonymous feedback about your trip. This helps Uber make every ride a 5-star experience.
One thing that I like as well is the safety with Uber. Uber app automatically finds your location to provide door-to-door service; it therefore means that you stay safe and comfortable wherever you are until your driver arrives. And even after the trip, you're able to contact your driver if you left something in the car. Isn't that amazing?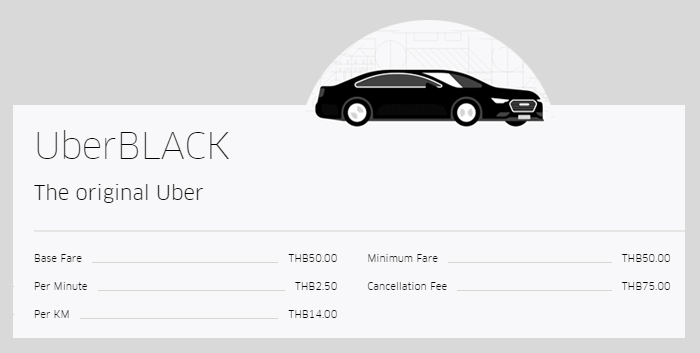 Now it's your turn to experience this "Uber-amazing" service. Download and install the Uber app now from AppStore or Google Play and experience the classy ride for free! Yes, it works both on iPhones and Android smartphones. Once installed, press the Promotion tab and enter the promo code below.
remat10ue
Enjoy!