Kusina
Decades before the opening of several Filipino restaurants in Thailand, there was already one place Filipinos loved and frequented in Bangkok. It was a Filipino restaurant named Kusina where home-cooked pinoy foods were prepared by Mrs Carolina Romero Siao, the family matriarch who hailed from Malabon.
Almost everyday, merchants and scores of engineers and entertainers from Rayong and Pattaya would visit the restaurant to have a feast of Filipino gastronomy. More than just about food, Kusina, a Tagalog word for kitchen, became a venue of countless memories of the typical pinoy "kwentuhan, tawanan, kulitan at piyestahan".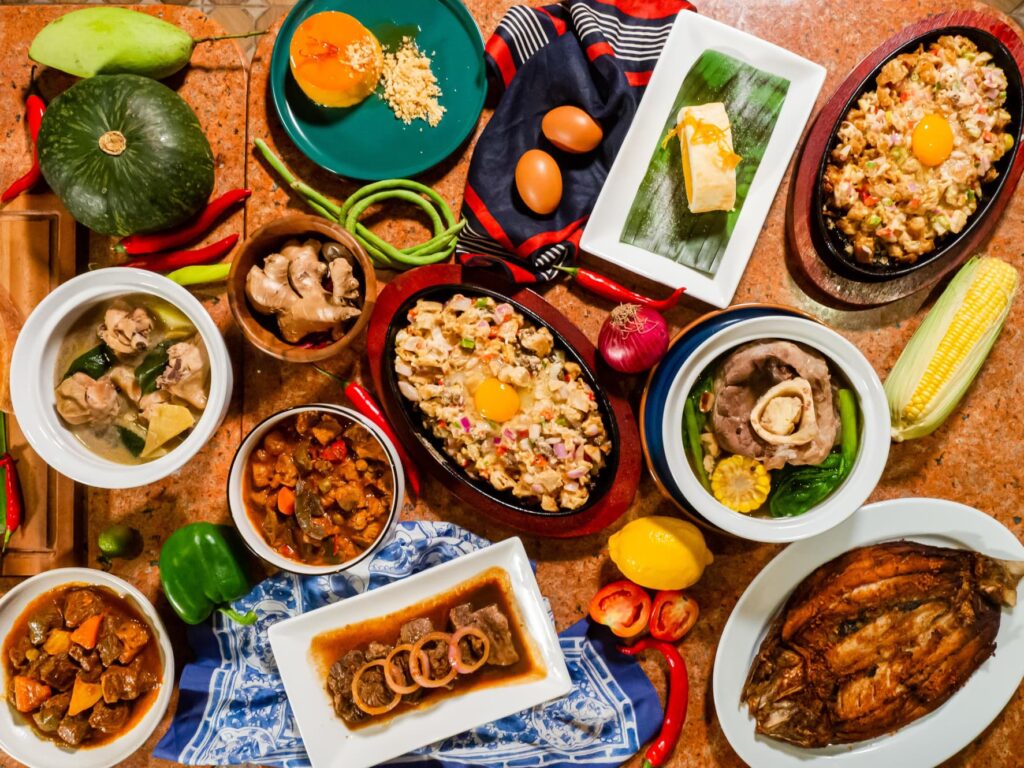 To honor Lola Carolina
Kusina operated for three years during the time when English language teaching was not an in demand job yet to many Filipinos. It was in fact one of the first (if not the very first) Filipino restaurants on record in Thailand. And while Kusina ceased operation years ago, it paved the way for the establishment of Lola's Kitchen, a now leading Filipino restaurant founded by Mrs. Zenaida Vannaying (Lola Carolina's daughter) and her family to bring back and celebrate the memories of the matriarch.
"Lola's Kitchen was opened to honor the memories of my late mother", shared Mrs Vannaying during the Lola's Kitchen opening in February this year. The elegant Philippine-themed interior furnished restaurant is being managed by her children (Peter, Tan and Mai), with her niece, Lyn Siao of Malabon taking the helm as general manager.
Near Philippine Embassy Bangkok
True to its vision of becoming "The Home of Filipino Delicacies" in Thailand, Lola's Kitchen is located just across the Philippine Embassy between Sukhumvit soi 47-49, with hopes of easing the homesickness of overseas Filipinos who visit the Embassy on weekdays by giving them a feel of authentic Filipino cuisine right in the heart of Bangkok.
Pinoy musicians
On Fridays and some holidays, Lola's Kitchen brings in Filipino musicians serenading the guests. Birthdays, christening, anniversaries and others are all perfect occasions to celebrate at Lola's.
"Mapi-feel mo na talagang nasa Pilipinas ka lang. Sa interior palang, Pinas na Pinas na. Ang food ay masarap at sakto lang sa bulsa considering na nasa Sukhumvit area sila. Nakakatuwa na ang chef at mga wait staff na nag-serve sa amin ay mga pinoy," said one of the customers who dropped by after going to the Embassy which is around a three-minute walk.
"You can be proud of"
"This is the first elegant Filipino restaurant where you can proudly bring in your expat friends to let them experience our Filipino gastronomy. Thank you, Lola's Kitchen!," said a Filipino exchange student in Bangkok.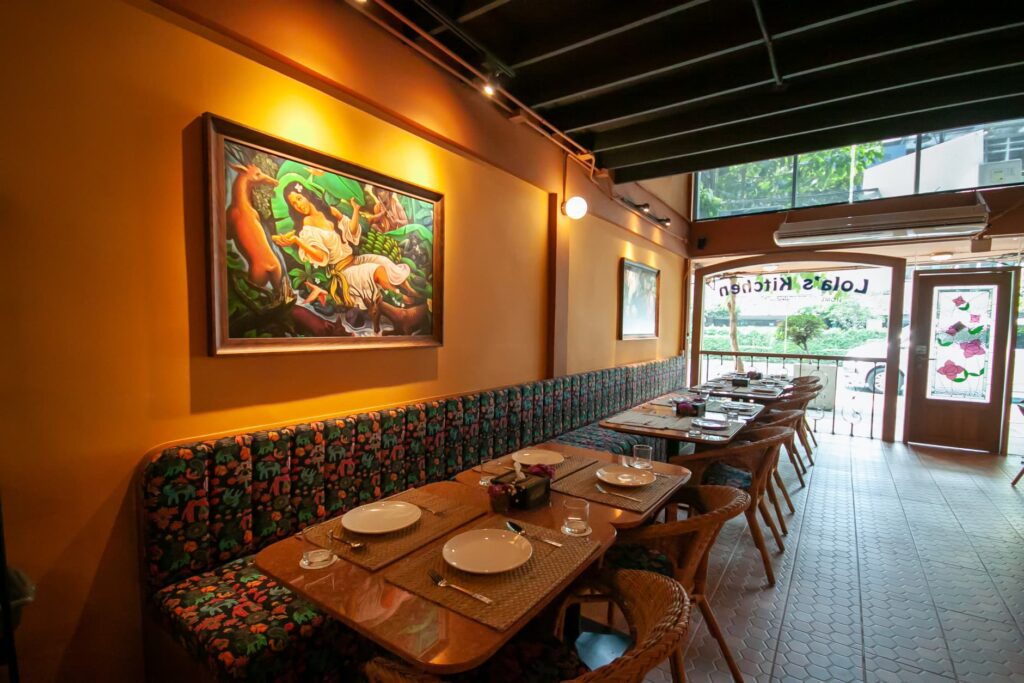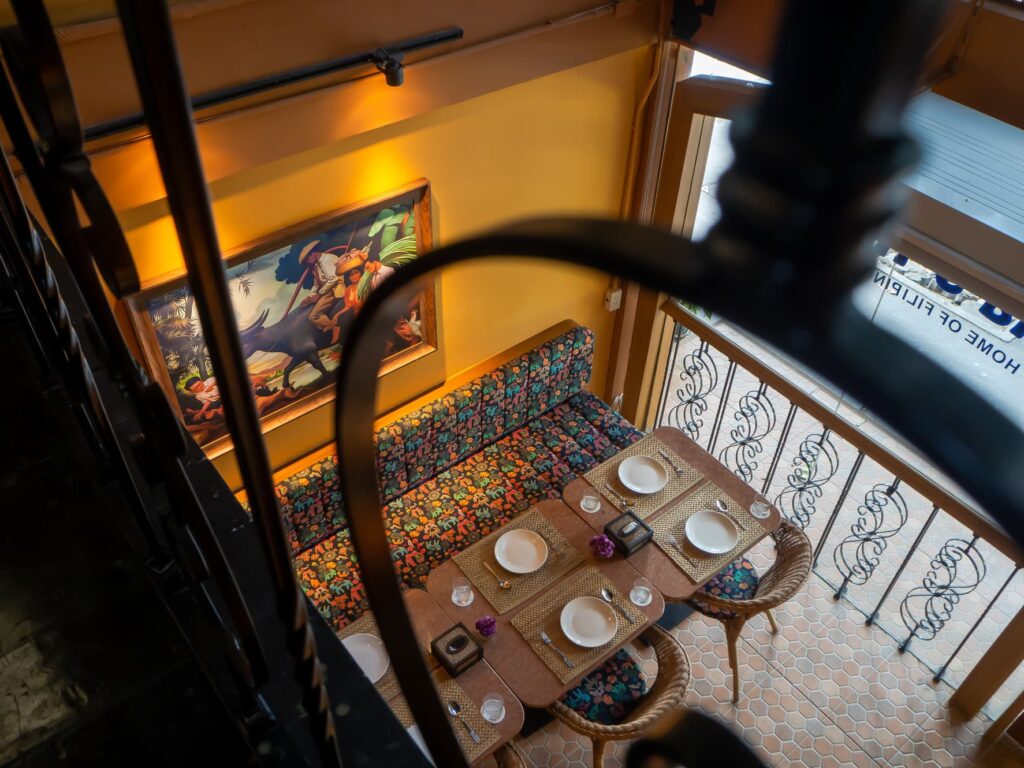 Helping Filipinos in Thailand
In spite of having just opened months ago and being directly hit by COVID-19 pandemic, Lola's Kitchen has been relentless in providing humanitarian support to many of our affected kababayan. It donated loads of free pandesal, cash assistance and lent its delivery truck in the "Bayanihan sa Thailand" food drive.
Lola's Kitchen also provided free food packs to almost 1,000 Filipinos (and counting) who were repatriated to the Philippines through special chartered flights arranged by its sister company Bangkok Vista Holiday Co., Ltd. in partnership with some Filipino community leaders and the support of Philippine Embassy in Bangkok.
Classic Filipino favorites
Enjoy classic Filipino favorites such as Bulalo, Pinakbet, Kare-kare, Dinuguan, Bicol Express, Lechon Kawali, Brazo de Mercedes, Halo-Halo and Leche Flan. From 150 to 400 THB you can have a quality experience of Filipino gastronomy. Each serving is good for four people.
Click here for Lola's complete menus.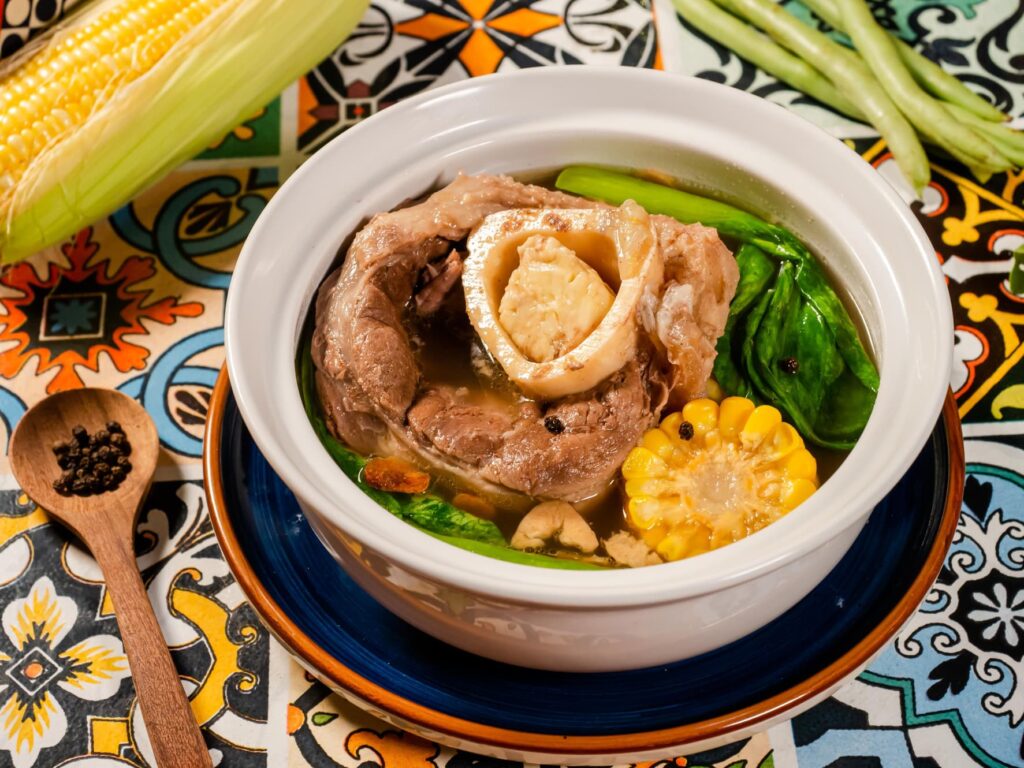 Location & Hours
891 Sukhumvit Road, Bangkok Thailand 10110.
Closest BTS station is Thonglor.
Lola's Kitchen is just 3-minute across the Philippine Embassy in Bangkok (Sukhumvit 47-49)
Open Monday to Sunday 11:00 am to 9:00 pm.
Lola's Promotions
Lola's 20% discount in all A La Carte menus.
Contact Lola's Kitchen
Website: www.lolaskitchenbkk.com
Telephone: 064-6144075
Facebook: Lola's Kitchen
Expansion: From Lola's Kitchen to Viva Filipinas
The commitment to serve authentic Filipino food and provide a venue to overseas Filipinos where they can perfectly celebrate special occasions and create memories, Mrs Zenaida Vannaying and her family opened a bigger and grander Filipino restaurant in one of their five-star hotels. Under a different brand but carrying the same vision as Lola's, Viva Filipinas was launched on June 12 and served as the Philippines' Independence Day celebration and gathering in Bangkok.
More than a legacy, Lola's Kitchen is a testament of Mrs Vannaying's passion and commitment in uplifting the lives and image of the Filipino community in Thailand. After all, her three Thai-Filipino children keep their Philippine citizenship and proudly preserve their Filipino ties and ancestry.
Watch out for more exciting stories on Viva Filipinas and its quest on conquering Asia and other parts of the world.