Vice President Jejomar Binay will benefit most if presidential candidate and Senator Grace Poe is disqualified from the presidential race.
According to The Standard Poll, Binay will lead the race, getting 33% of the votes, followed by former DILG Secretary Mar Roxas with 29%, and Davao City Mayor Rodrigo Duterte with 26%. Meanwhile, Senator Miriam Santiago will get 9% of the votes.
Roxas and Duterte are virtually in the second place due to the ± 2.6% margin error.
This survey was conducted from December 4 to 11, 2015 where COMELEC's Second Division affirms Poe's disqualification indicating that she is not a natural-born Filipino and she failed to comply with the 10-year residency requirement.
Respondents from Northern and Central Luzon gave Binay his biggest number of votes with 48%. Roxas has the Visayas region with 42%, and Duterte has Mindanao with 48% votes.
In the latest Pulse Asia survey where Poe is still in the list of candidates, Binay soars high as the front runner.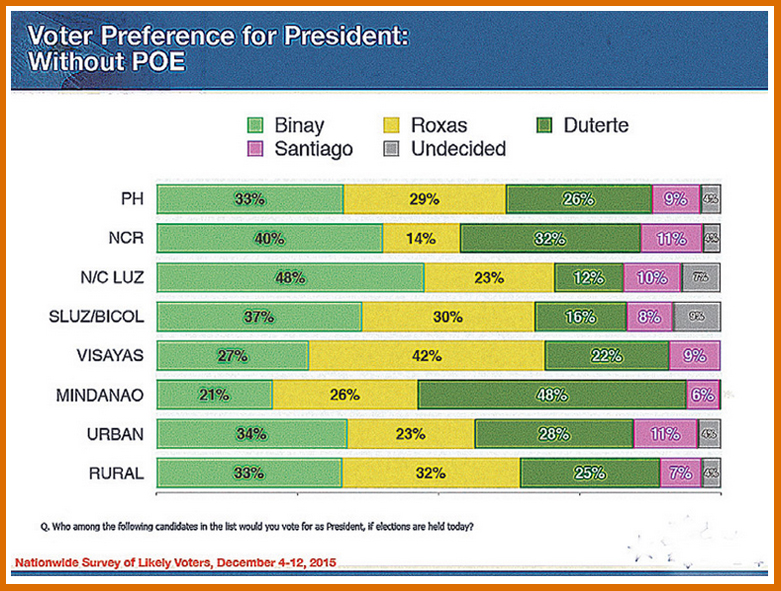 Source: thestandard.com.ph, rappler.com

[mashshare]