Looks like someone's 'monkey business' can't stay at home as a 'monk' has been caught watching an X-rated movie on a public bus, has been recorded and the video has gone viral.
Wittawat Wonghajuk recorded the incident last Sunday, May 21. Wittawat was on his way from Loei to Udon Thani province when the incident happened. According to Bangkok Post's report, Mr Wittawat posted the now viral video on his Facebook account which writes: "Help me share this clip. I can't stand this." He narrated that he took the 10am bus trip from Loei to Udon Thani when suddenly he heard what sounded like pornographic sound coming from the back of the bus. He went closer to the seat where the audio was coming from, planning to reprimand and remind the passenger that it was a public place. To his surprise, her was not able to do since the person behind the seat was a 'monk' watching a pornographic film.
The said 'monk' got off at a bus station at Wang Sapung district in Loei.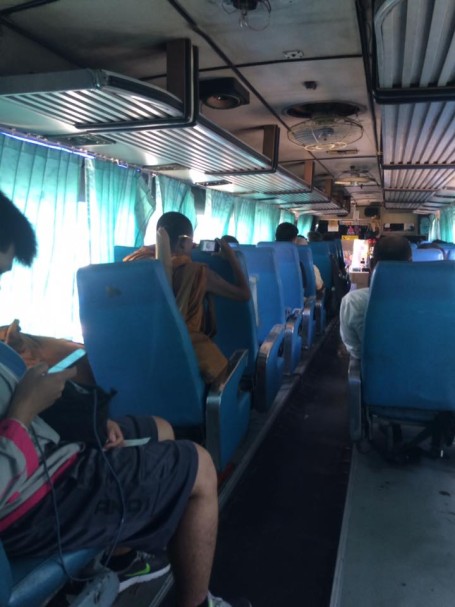 Source: Bangkok Post