The past months of "bers" have been filled with numerous races because of the cooler weather. I have asked my friends how do they choose their next race? The options were location, t-shirt & medal, the organizer, difficulty rating, registration fee, and others. The top 3 results were about even which are location, t-shirt & medal, and the organizer.
Looking at these results, that's how I would pick my next race. Some of the races I have joined have brought me to different places around Thailand. Some of them are only exclusive just for that occasion. Tip: If you happen to know there is a celebrity running, do not forget to bring a permanent marker with you so that he/she can use that for signing.
I would like to congratulate those that have finished or have tried their best in their respected events. Based on these races you have an idea on how to pick your next run.
Columbia Trail Run 2020
This is a popular run so it fills up quite fast. The same goes for the North Face Trail Runs. For more information about this race, here's a detailed article.
Singha Ultra-Trail Run 2020 (Race info)
They call them the M&M duo. They ran the 68 kilometer Singha Ultra-Trail Run last October 25, 2020. Merione Lim Dimen ranked 6th and Marianne Olinares in 7th in the overall female category.
In 2018, a Filipino runner finished the longest run in Thailand by the same organizers. You can read the article here.
Thailand by UTMB – Doi Inthanon National Park, Chiang Mai.(Race Info)
This race is considered one of the more challenging races out there in Thailand. The terrain of 5400 m elevation filled with lots of surprises. Long-distance runners or runners running over 50 km usually start a day or night before those with the shorter distance runners. They are given a time limit to finish in order to make the cut. Congratulations to Elviemma Catabay for making this cut and placing 4th in the overall female category for the 119 km distance.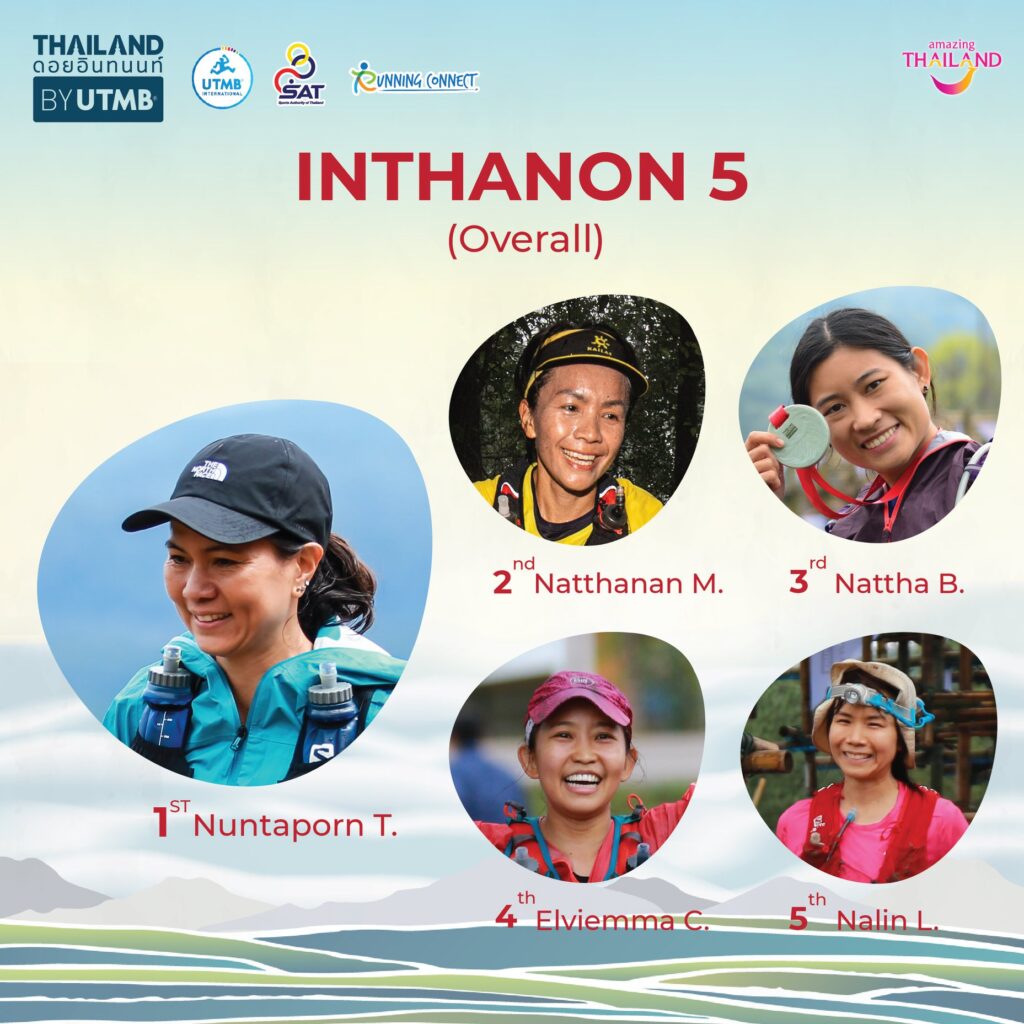 Baiyok Run Up 2020 (Race Info)
Baiyok Run Up as the name says is a run where you climb up the stairs to the top floor of the Baiyok tower. As I was told, they send them up by the group. Congratulations to Ester Vergara for making 2nd Runner Up in her age category.
Legendary Trails Series 2020 (Race Info)
Trail runs are never easy especially if they have the word "legendary" in front of them. This run was based somewhere in Pattaya. I've biked in some parts of Pattaya and it can get quite hot. All distances can be a challenge due to the heat. Congratulations to Ester Vergara for making it to 2nd place in the 11 km female age category.
Navy Marathon, Sattahip 2020 (Race Info)
I've biked this area before. Speaking from experience, it can get pretty hot. I can imagine what the runners are going through. Props to all the runners, especially to Helen Palatulan for making it to 2nd place in the 42 km overall female category.
Hin Poeng Trail 2020 (Race Info)
Looking through my friend's pictures that did this race seemed like more of an obstacle run rather than a trail run. They had to traverse through a river in order to cross to the other side. I did a similar trail run where we had to do that. It can be quite an adventure. Congratulations to all the runners that did this event. Congratulations to Alelee Mae Gomintong for finishing first in her age category for the 15km distance.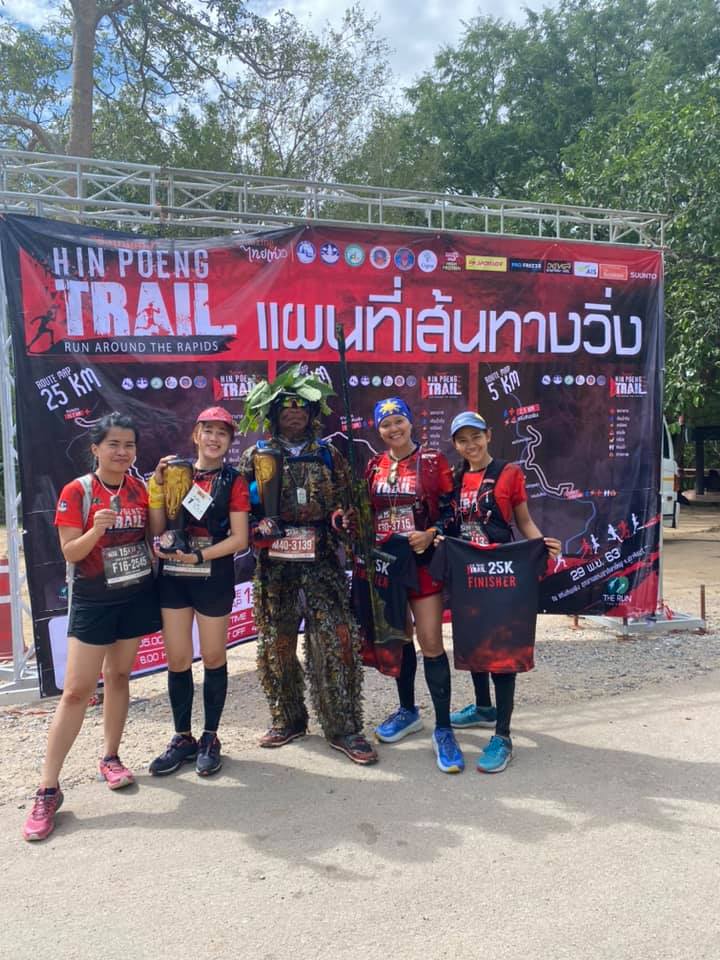 Tanaosri Trail ตะนาวศรี เทรล – TNT (Race info)


The motto of this race is "Don't Quit!" Just reading that sends a mental message that this race means business. According to my friends, this is considered one of the toughest runs they have done here in Thailand.
One of my friends told a story of one of the Filipino runners who did the 72.8K with an elevation gain of 4,380M. While he was running up a steep incline, one of the photographers told him to go back and do it again because he didn't get a good shot. The Filipino runner cursed back and told the photographer that he would rather go back to his ex than do that again! He eventually went back and did the shot again.
Another runner told me about her experience. She mentioned that it is not easy running in the dark. She said with much prayers she was able to make it to the end.
Most of these runners if not all have been training for this event and are part of a Pinoy group called Khaochalak Warriors. They have dedicated many hours and sleepless night runs. No matter what place they are or whether they finished or not, they all deserve a pat on the back for their accomplishments. Congratulations to the following runners.
50K Night Run – Overall Men
1st Place – Reuben Galon 9:00:01
2nd Place – Job Masayon 9:00:55
6th Place – Ivan Christopher Macaso 9:43:40
8th Place – Edward James Cailing 9:51:48
50K Night Run – Overall Female
2nd Place – Irish Pearl Tabaranza 11:02:29
6th Place – Helen Palatulan 12:19:25
10th Place – M&M Duo – Merione Dimen & Marianne Olinares 13:03:57
Tip: Some races label their distances shorter than what is advertised. The 50k was actually a 57k run. When doing your training, aim to do more.
Start planning your next run. We have a growing community of Pinoy runners in Thailand. Please feel free to join the Pinoy Runners Thailand group page on Facebook. All levels of fitness are welcome!