Assistant Professor Analiza Perez-Amurao has been chosen as one of this year's recipients of 2018 Asia's Education Excellence Awards in the Women in Education Leadership category. Awarding will be in Singapore in August.
The Asia's Education Excellence Awards by World Education Congress recognizes individuals and institutions who have surpassed several levels of excellence and set an example of being role models and exemplary leadership.
Asst Prof Amurao is currently the chair of Humanities and Language Division at Mahidol University International College. She has also received numerous awards such as "Bagong Bayani Award" in 2011 which was granted by former President Benigno Aquino in Malacanang. The Bagong Bayani Awards is a worldwide search for the country's outstanding and exemplary Overseas Filipino Workers.
Asst. Prof. Amurao has also received the following accolades and awards for the past respective years, namely, Mahidol University's The Outstanding Working Mother Award in 2016; a two-time nomination as Outstanding MUIC Faculty in 2016 and 2009; a SEASREP Anniversary Conference Funding, co-supported by Toyota Foundation and Asian Center-Japan, in 2015; an Eminent Alumni Award from the Philippine Normal University in 2014; and Rappler's Do More Awards, as a finalist, in 2013, among others.
Aside from heading MUIC's Humanities and Language Division, Amurao is also finishing her PhD in Multicultural Studies at Mahidol University.
In a Facebook post, Amurao thanked everybody who became part of her remarkable teaching ministry for two decades.
"To everybody who has journeyed with me in my more than two decades of being an educator, I share this award with all of you. Recognized in the 2018 Asia's Education Excellence Awards in Singapore this August, I celebrate with all of you as I get a citation in the Women in Education Leadership category."
You can follow her at analizaperezamurao.com -teaching without barriers-.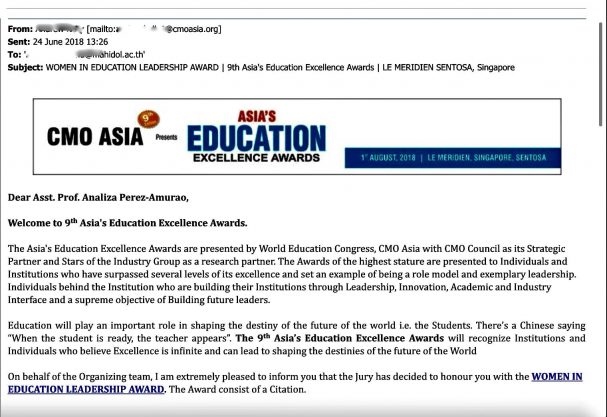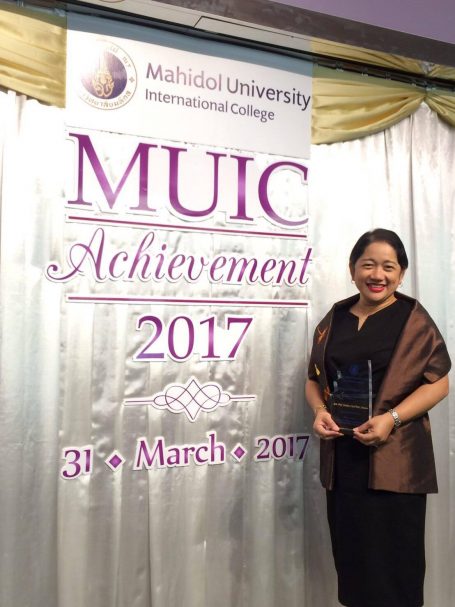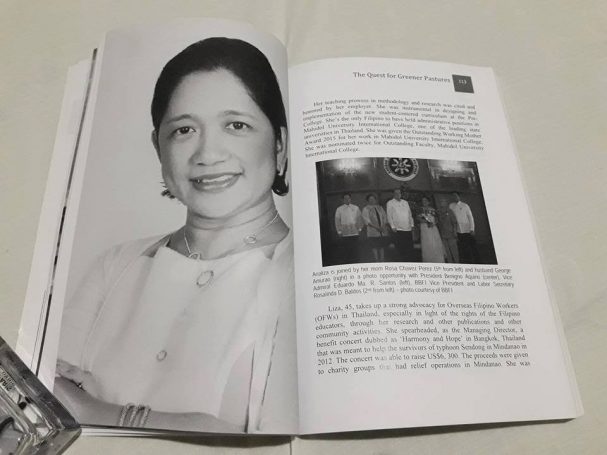 Photos: analizaperezamurao.com -teaching without barriers-