The magnitude of COVID-19 irregularities has prompted a number of Overseas Filipino Workers (OFWs) in Thailand to leave the country – including myself. Despite the fact that the host country exhibits a better way of battling against the virus, my fear shows no signs of abating. But I will leave with a heavy heart because this place would surely make me wistful for its people, tranquil vibe, food, and everything.
The entirety of thirteen years has left an imprint in my heart that makes it even harder for me to accurately synthesize the things I would miss about Thailand. Nevertheless, I will share 13 things that stoke up nostalgia when I think of the country that rolls out a perfect blend of urban energy and natural beauty.
1. The spicy, delicious, and budget-friendly Thai food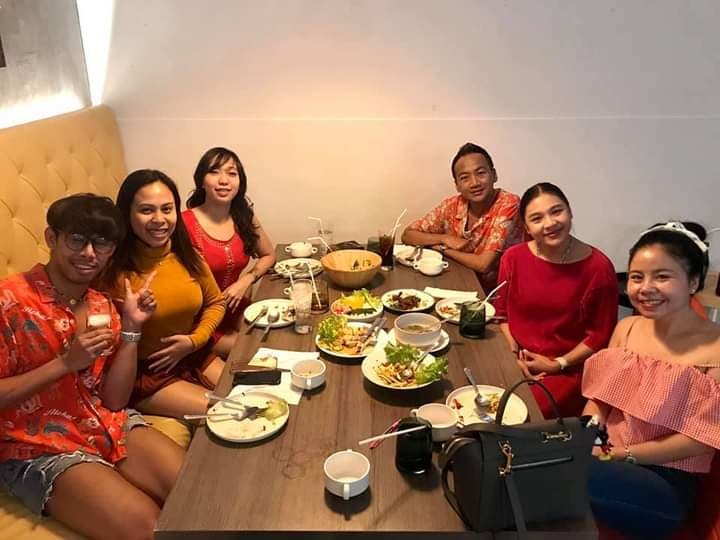 My top favorites are Nam Tok Nua, Mook Krob, Tom Kha Gai, Tom Yum Gung, Gai Yang, Plah Kah Pung Manaw, Som Tam, and Pad Thai. They display a wide spectrum of colors on the table and give a twist of taste that makes me drool plentifully and tames me into eating herbs and red chilis.
I also get pumped up with Mookata because Aaron, Bea, Nerai, Nick and I love a wide array of marinated meats, fresh crabs, fish, prawns, shrimps, squids, fruits, veggies and various sauces at relatively low cost. In fact, we do not mind chatting in front of a charcoal barbecue for an hour or more – not even the grilled-meat-scent clinging in our body, clothes, and hair.
2. The country's majestic temples and outstanding natural beauty
When we venture out of the mundanity of home and workplace, we either pick a mountain or a pristine beach as a haven of tranquility because we all need such vibe while watching a sun-soaked horizon. It does give us the feeling that the best bits of this majestic planet unfold before us.
Aside from the country's tranquil vibe, it can be aptly called home to lush sceneries which help us reconnect our souls to the beautiful nature or give us a perfect background for our Original Pinoy Music (OPM) outdoor karaoke, Tik Tok dances, and never-ending tales of heartbreak. But the best thing in our out-of-town trip is to squeeze in the glittery and imposing temples in the itinerary and let the moments of wonderment fill our travel stories.
3. My Thai Best friends
Thai people are generally kind and warm to foreigners. For thirteen years, I have already met a lot of friendly Thais that float on as a fleeting connection, but there are four that I love to spend time with once we can all claim a Phyrrhic victory against COVID-19 apocalypse.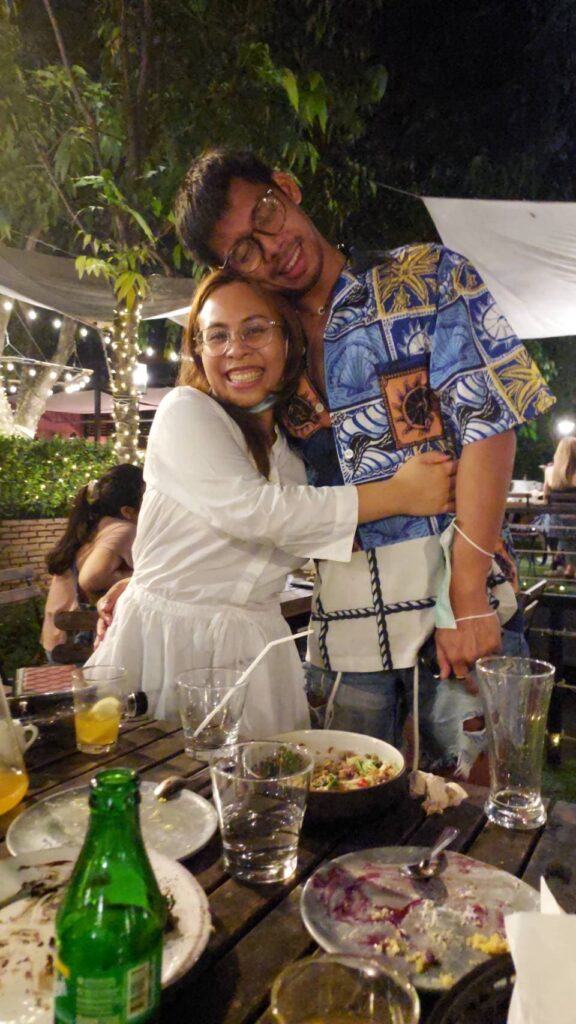 I first met Note at Impact Fitness in Muang Thong Thani, and I immediately fell in love with his ecstatic dance moves. Since then, my passion in dancing bloomed like our friendship, and it became more colorful when Joe, NK, Sandee, and Nerai (Pinay) filled in the Gym Squad.
4. The relaxing Thai massage
A Thai massage is a perfect reward for my body after a stressful day. I absolutely love how a Thai masseuse puts pressure on my toes upward while a soothing meditation music catapults me into an alternate universe. I also love the gentle application of massage oil in my entire body because it relieves any muscle sores and gives me a strong relaxing effect. On top of that, I get excited when my upper body is twisted like some of those yoga poses until I could hear some soft cracking sounds in my back. After a great massage, I get to enjoy a cup of hot tea and come out from a massage parlor like a renewed individual.
5. Weekend Markets/ Pratunam Market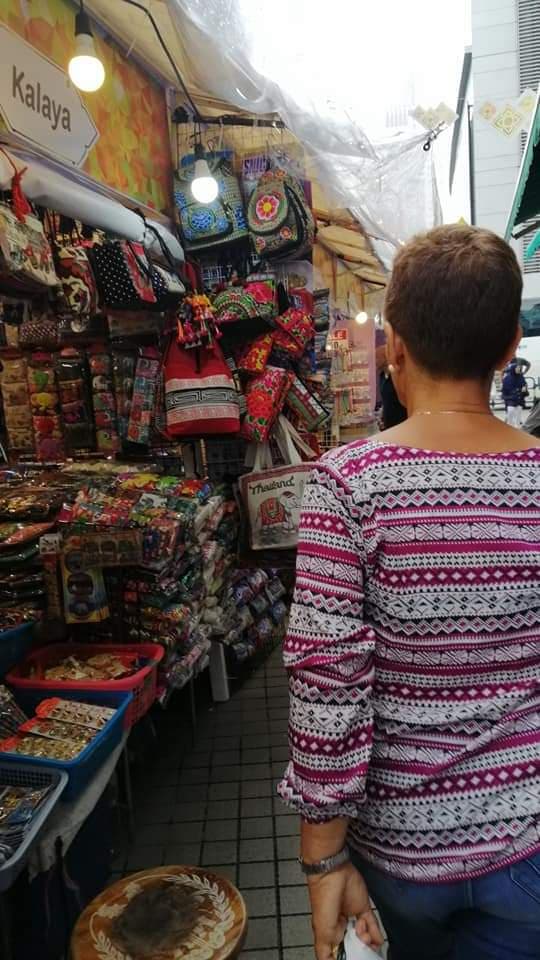 Weekend markets are ubiquitous across the country. Before the waves of infection rolled out in Thailand, Muang Thong Thani's weekend market was scheduled in first and last weeks of the month. I will surely miss all those Saturdays and Sundays that I soaked myself with everything I could possibly need – trendy clothes, fashion accessories, gadget accessories, home products, plants, etc., which my friends could get at lower prices because of their negotiation strategies. After a long stroll, we usually glutted ourselves with Thai street foods and fresh drinks. Aside from the weekend market in our area, we also loved spending time at Pratunam market and Platinum shopping mall for a much bigger variety of choices and cheaper prices.
6. Thai Gold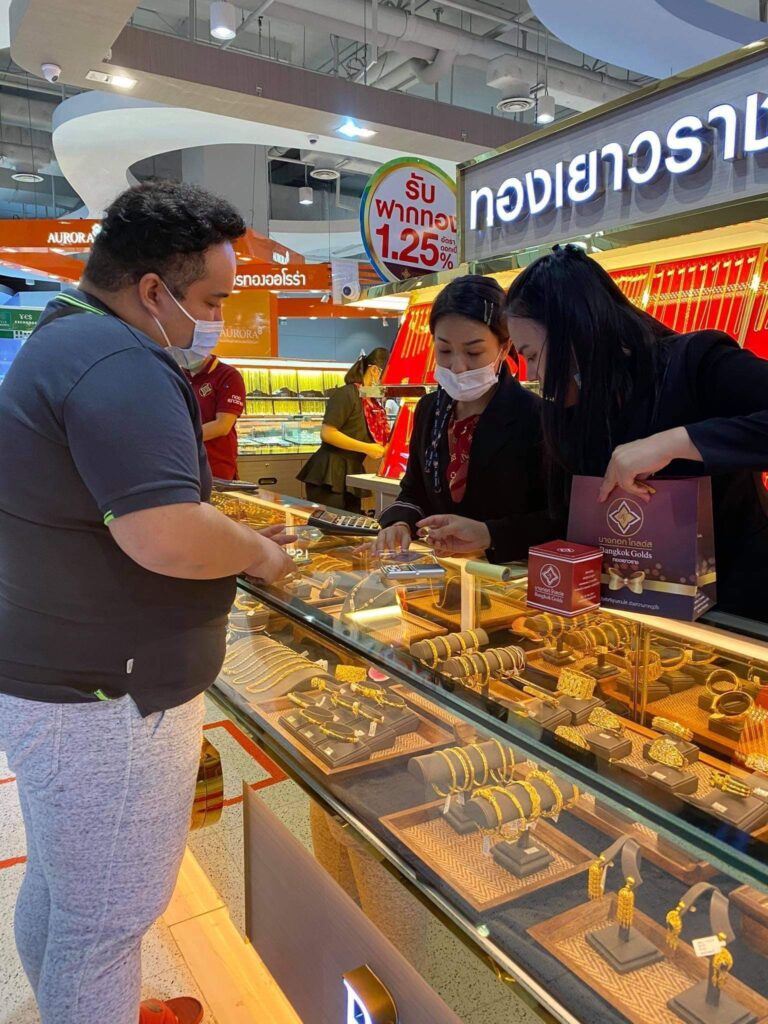 Muang Thong Thani or The City of Gold does not only boost its enormous entertainment venues but also the plethora of restaurants, high rise buildings, shopping outlets, and gold shops. Gold has a deeper meaning for Thai people and its significance is visible in temples, Buddha statues, and other things that they greatly value. It is also wise to note that Thai gold has high purity which makes my stay in Muang Thong Thani super lucky.
7. The affordable beauty products
Thailand spoils me with quality and affordable beauty products, from skin care to hair coloring. Now I have to gradually wean myself off the items that are ungodly pricey or unavailable in the Philippines.
8. The Filipino Community
It is with great pride to say that I belong to ATENEO OF-LIFE LSE Bangkok family and I definitely fit like a puzzle piece. Why? This Filipino community empowers Overseas Filipino Workers (OFWs) to improve their economic well-being and positively contribute to the Philippine economy. It offers a six-month program that aims to transform Filipinos' financial mindsets and provide them with basic skills on Leadership, Social Innovation, Financial Literacy, and Social Entrepreneurship. What else could I ask for?
9. The water fight at Songkran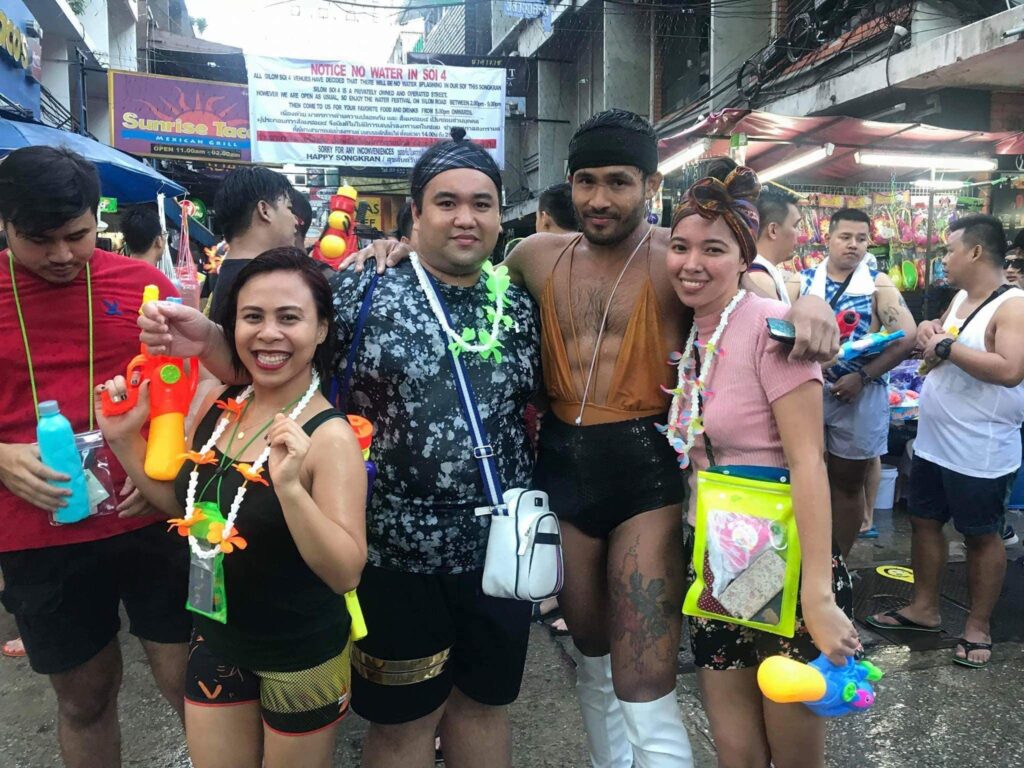 My friends and I love to soak ourselves in the colorful atmosphere of Songkran. We love to scream with glee as we join the massive water fight and dodge anyone who rubs powder in our face or body.
10. The traditional Thai style coffee and tea
I am not much of a coffee drinker, but my friends seem to have coffee running into their veins – they even need multiple cups to replete and be alive again. Luckily, I can grab a cup of traditional Thai style coffee and tea without any fear of sleep deprivation. Yes, I absolutely love it!
11. The challenge in speaking Thai
I remain an amateur in speaking Thai. I am only able to communicate the necessary ones, like those that I need when making orders at a restaurant, negotiating prices, and traveling to places– the rest require a great deal of focus to say the words correctly because one word may have multiple meanings. But even though my failed attempts to express my thoughts and feelings in Thai turned into moments of immense hilarity, I believe I can still be a… beautiful Thai model.
12. Travel Opportunities
Visa application is not a laborious task in Thailand. If you have money and time, you can visit your dream places, try different cuisines, and experience the cultures that you only heard or saw in books before.
13. Fast internet speed
Thailand's internet speed is unarguably fast – I will surely miss this!