Filipinos in Thailand can now enjoy once again the excitement and thrills of watching professional basketball games live in the atmosphere of the international and ASEAN competition, thanks to Mono Vampire Basketball Club of Thailand.
The Thai team is new to ABL but not unfamiliar to international competition. Established merely four years ago but its progress, accomplishments, and capabilities cannot be underestimated. It has its own state-of-the-art stadium, dubbed as Stadium 29, which will serve as the home court for its entire ABL home games. It has its own local TV channel promoting the team's games both local and abroad, as well as Thailand basketball in general. The team finishes 6th place in the recently concluded FIBA Asia Champions Cup battling with Asia's powerhouses like China, Iran, Korea, and the Philippines. Most of the players are from Thailand national team which competes regularly in mostly available regional and international competitions.
Aside from Mono Vampire, Formosa Dreamers from Taiwan, Nanhai Long Lions from China, and CLS Knights of Indonesia will demonstrate their intimidating presence against the old teams such as Westports Malaysia Dragons, Saigon Heat, Singapore Slingers, Alab Pilipinas, and the reigning champion Hong Kong Eastern.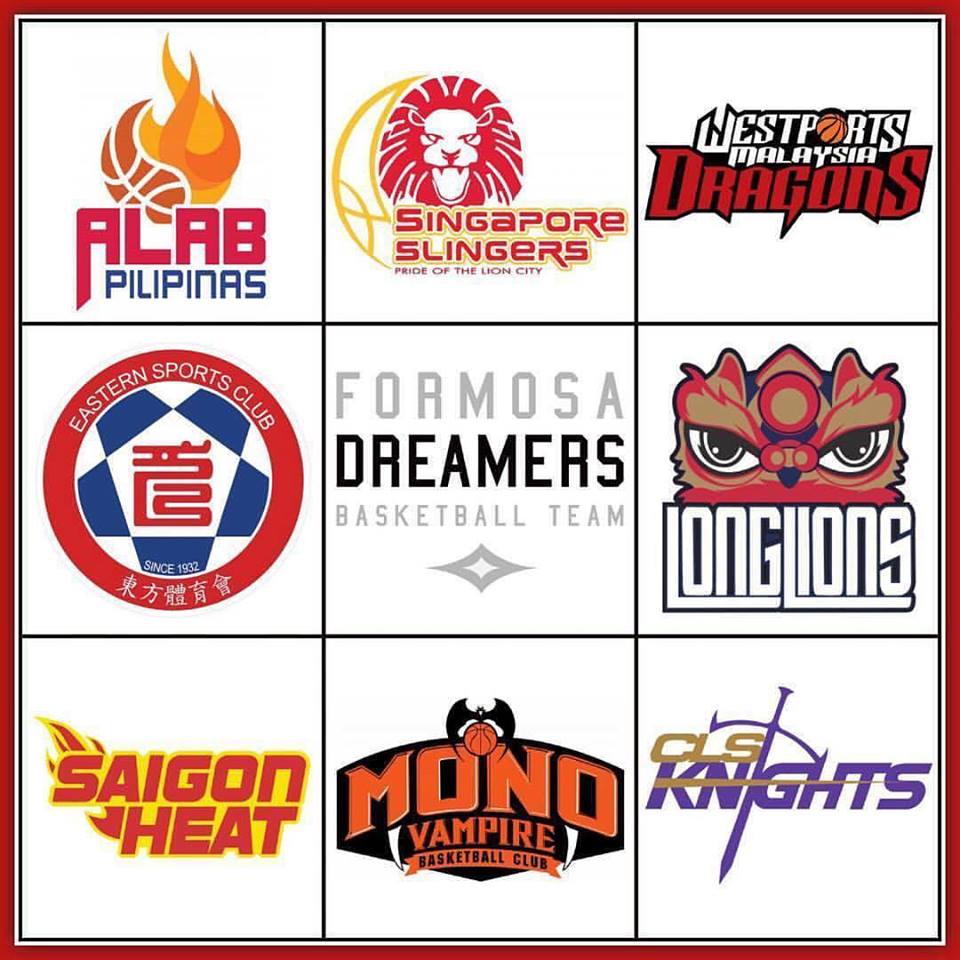 Yes, Alab Pilipinas remains in the league and revamped as Tanduay Alab Pilipinas as the known distinctly Filipino rum is now its proud major sponsor.

Impressive and interesting changes happened during the off season for the Alab Pilipinas. Promising and exciting games await ahead as PBA legend Jimmy Alapag leads the team as its head coach to finally get its first crown in the ABL.

The dynamic duo of Bobby Ray Parks Jr. and Laguna-pride Lawrence Domingo remain. Elusivity and quickness of Josh Urbiztondo, previously from Singapore Slingers, is now added. Renaldo Balkman and Justin Brownlee are expected to face the adrenaline plays being delivered by fellow world imports. Cebuano hotshot Dondon Hontiveros and PBA veteran Rico Maierhofer were also added. Pamboy Raymundo, Pao Javelona, Chris "Oping" Sumalinog, and Robby Celiz complete the team.

ABL 8th season opening game is set at Nanhai Gymnasium, China at 7:30 pm local time on November 17, 2017 with Nanhai Long Lions proving their worth against Singapore Slingers.

Mono Vampire's first game contra Westports Malaysia Dragons is on November 25, Saturday at Stadium 29, Nonthaburi, Thailand. Two days after will be Alab Pilipinas' first match against reigning champion Hong Kong Eastern Sports Club. Will they make it this time against the power packed Hong Kong team? We'll see.

Alab Pilipinas and Mono Vampire will have their first clash on January 14, 2018 Sunday at 7:00 pm at Stadium 29, Nonthaburi. Please check Stadium 29's Google Map for directions on how to get there.

Source: ASEAN Basketball League
Photo: Tanduay Alab Pilipinas Facebook Page

[mashshare]