AEC Educational Services Co., Ltd. has started offering visa services to Vientiane, Laos every Monday. The group offers tourist visa and non-immigrant B and non-immigrant O visa to all nationalities.
The Monday trip schedule is an option to those who want to avoid long queues at Nongkai border and at the Royal Thai Embassy in Vientiane on Mondays and Wednesdays in which other agencies in Bangkok and Pattaya are offering. The AEC van departs from Bangkok every Monday night and returns on Wednesday. A Thai staff who is also fluent in both English and Lao accompanies and assists the customers as well.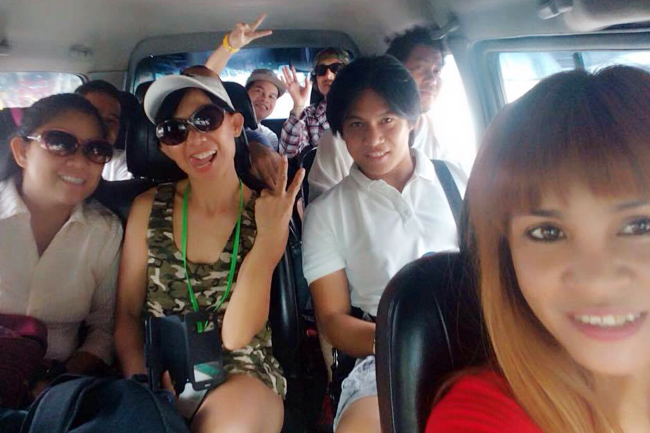 The package includes 4,000 Baht for Americans, Europeans and other non-Asian nationals (including visa on arrival of 1,550 Baht; visa not included); and, 2,000 for Filipinos and other Asian nationals (visa not included). Immigration and visa fees vary depending on nationality. It is inclusive of seven meals (including dinner at the office in Bangkapi), transportation and accommodation.
AEC first started as a training center in December 2014 providing professional development trainings to teachers. In March this year, the company decided to expand and since then it has started offering visa services. The company is now venturing in travel and tours business and marketing.
AEC is owned by Pol. Lt. Col. Kantapol Suphakaset, a retired police superintendent in the southern part of Thailand and a practicing lawyer. It is being managed by his Filipino team.
For reservations, you may call the following numbers: 0949870376 (office mobile), 023775514 (office telephone), 0992190683 (Jez – operations) and 0950592086 (Rod – marketing).
[mashshare]