Her Excellency Ambassador Mary Jo Bernardo-Aragon graced the catwalk wearing a Filipiniana costume made of Thai silk along with other lady ambassadors and spouses of heads of mission on Tuesday evening, August 30, 2016 at Centara Grand Hotel and Bangkok Convention Center at CentralWorld, Bangkok.
The event was the 6th edition of "Celebration of Silk, Thainess to the Whole World 2016" organized by the Tourism Authority of Thailand in collaboration with the Queen Sirikit Department of Sericulture and Tourists Assistance Foundation. It was a part of Mother's Day celebration in honor of Her Majesty Queen Sirikit's 7th cycle birth anniversary.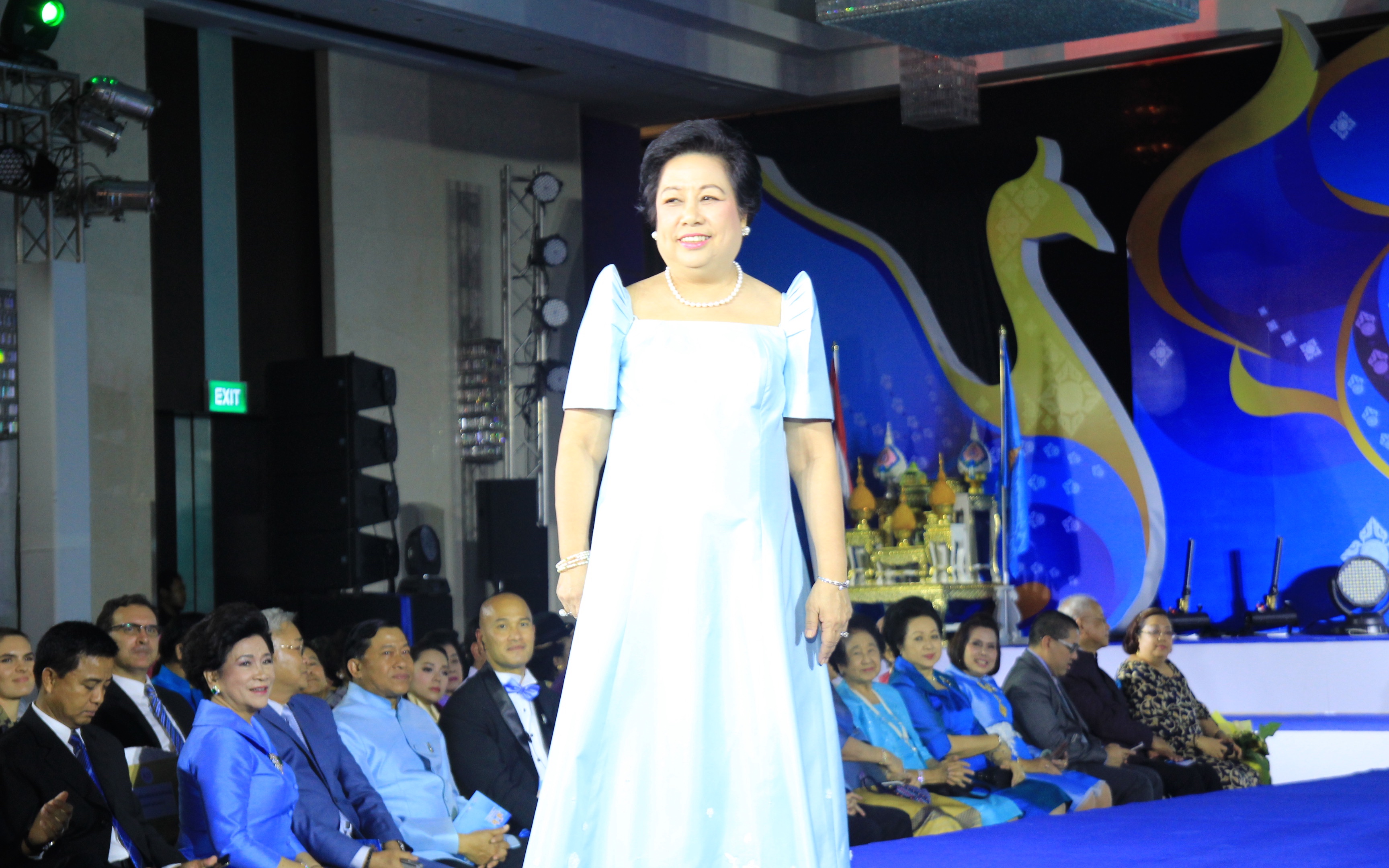 Deputy Prime Minister Professor Dr. Wissanu Krea-ngam facilitated the opening ceremony. The event was also attended by many senior government officials who took turns in presenting different pieces of Thai costumes from Rama 1 to Rama 9.
Ambassador Aragon showcased a powder blue Filipiniana gown paired with white pearl jewelry. Filipiniana is the Philippines' national costume for women and it is always worn during special celebrations in the country.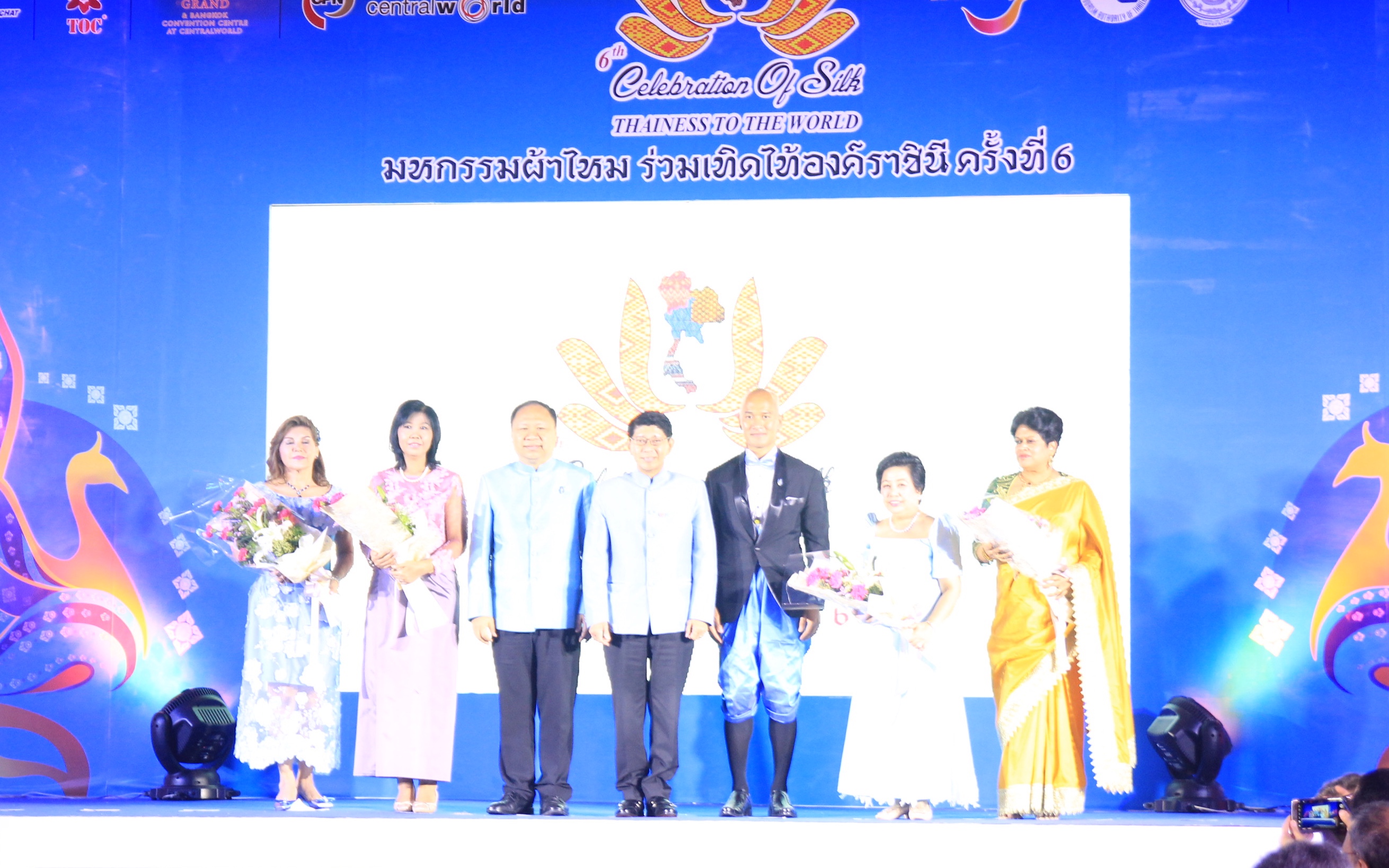 Filipino dancers headed by Mr. Med Esconde performed La Jota Moncadena while the Ambassador was gracing the catwalk. Also present at the gallery was Mrs. Sylvia M. Reyes, the Cultural Officer and Attache of the Philippine Embassy in Bangkok.
Aside from Ambassador Aragon, those who graced the catwalk included lady ambassadors from Cambodia, Republic of Panama and Sri Lanka. Eighteen other Spouses of Heads of Missions (SHOM) also participated at the annual Thai silk fashion extravaganza.
Professional Thai models and well-known celebrities such as Ma Onapa and Tai Penpat also demonstrated different designs which showed the evolution of Thai silk fashion from ancient to modern.
A total of 84 pieces of Thai costumes were presented at the fashion show.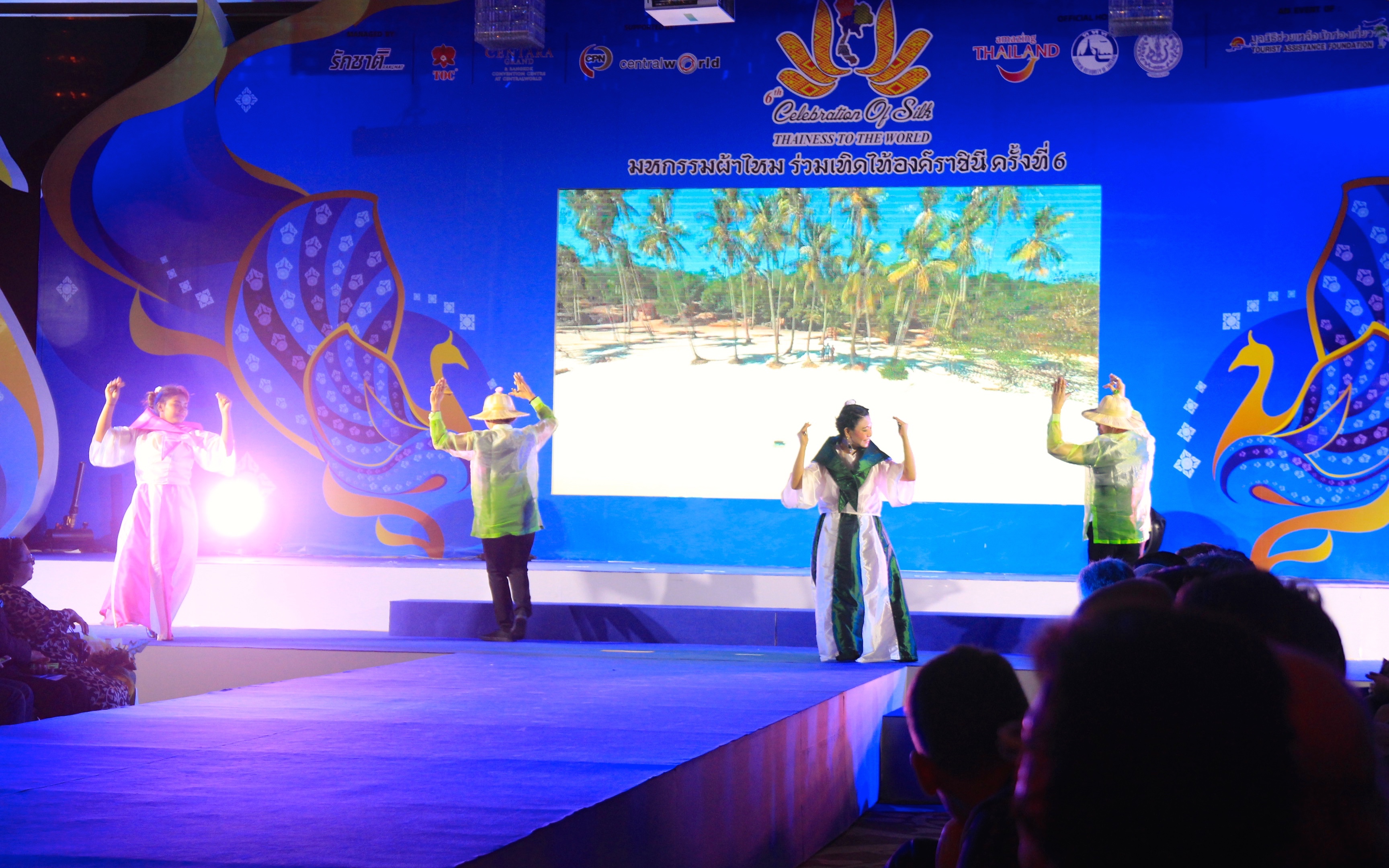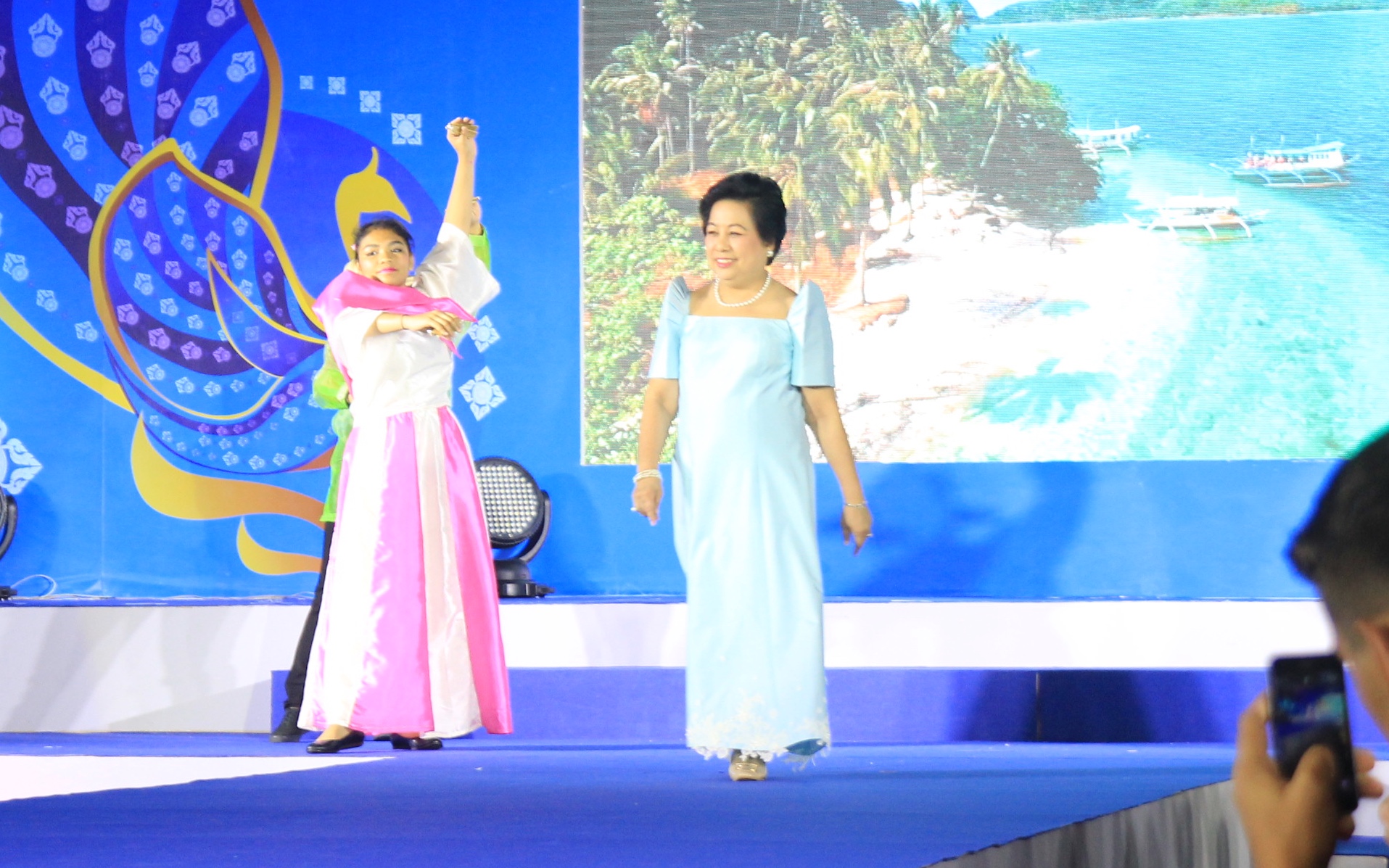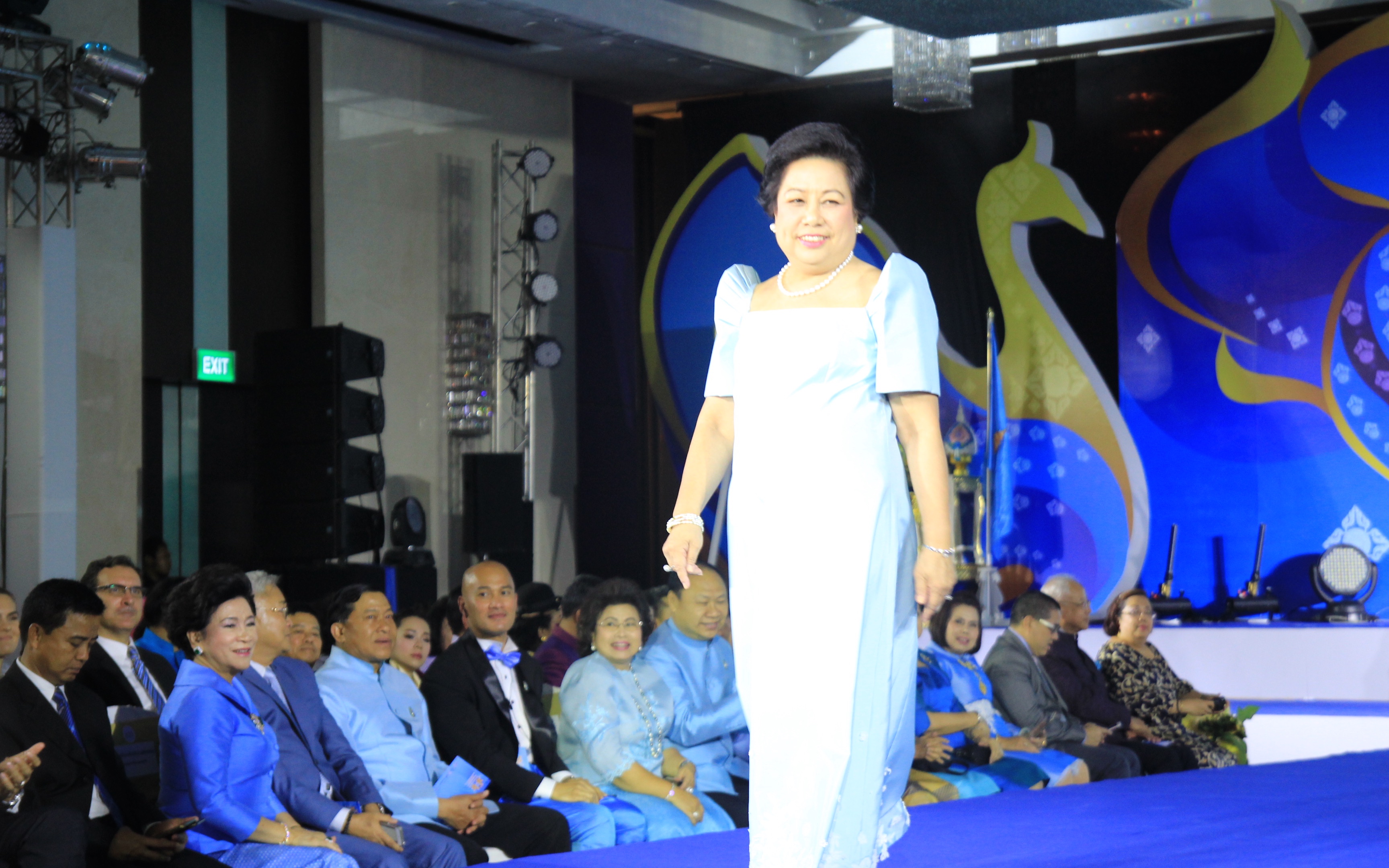 [mashshare]