Around 400 Filipino teachers all over Thailand took the Licensure Examination for Professional Teachers (LEPT) in Bangkok on Sunday, September 29.
This is the third LEPT in Bangkok since 2017, a testament to President Rody Duterte's promise of helping Overseas Filipino Workers (OFWs). As of January 2019, 17,900 Filipinos are working in Thailand, most of these are teachers.
Here are some thoughts of Filipino teachers who took the exam on Sunday.
"Pero nakaraos din po, thanks God. Gen. Ed lahat naka ngiti at masaya pag labas, noong Prof. Ed. Parang paralyze na ang lahat, sa Majorship iba pagod na. Pero we pray na si Lord na ang bahala, kung will Nya na mag serve kami sa mga future learners sa Pinas. Pero pasado lahat! We claimed in Jesus' name. Amen. " – Teacher Nigel Mendoza (Minburi)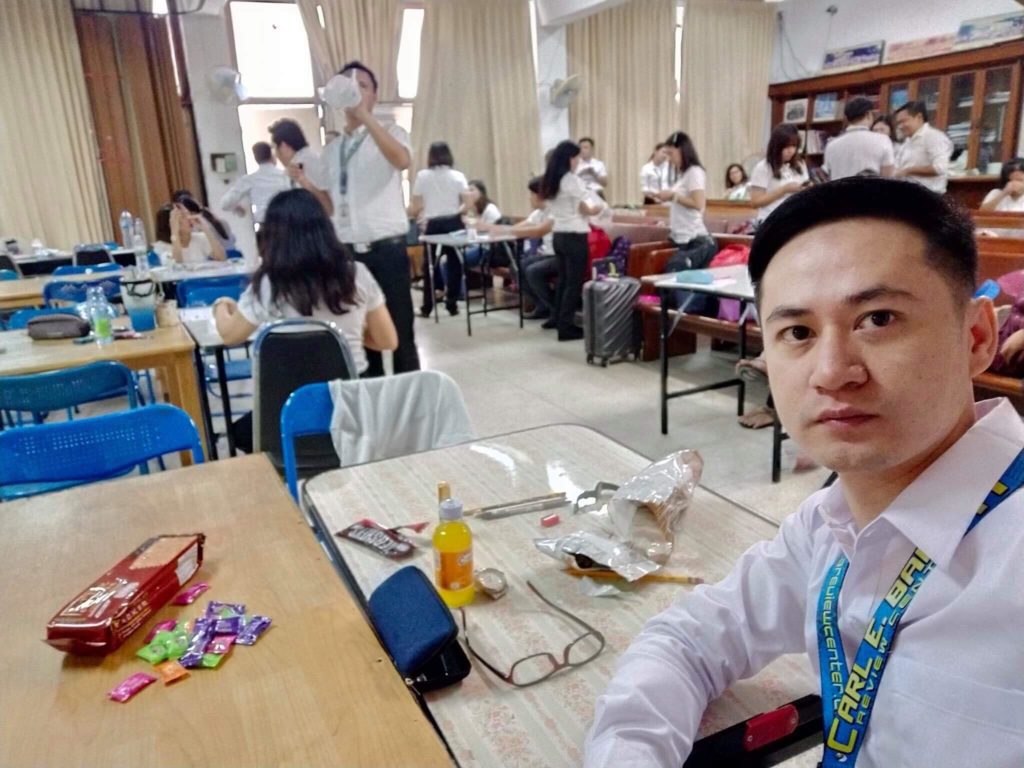 "It was an entirely rollercoaster part of my life where I experienced different emotions on the day of the examination. It felt like a fish bone was stuck in my throat and I needed to do something to get it out. It was really an uneasy feeling. During the exam, I thought that professional education part of the exam was the most difficult one. Right after the last part, my specialization or majorship I went out and got my things packed up then I felt a sigh of relief. The fish bone in my throat was gone!!! Though my energy level really went down from 100 to zero. It was mentally draining. After almost two months of self review, it's DONE … for now. Because on the 29th of November, PRC will release the names of those who passed the exam and my little happy world will then be disturbed again. But until then, I'll give myself a pat on the back now and continue to trust our Lord's plan!!!" – Teacher Nate (Nonthaburi)

PinoyThaiyo wishes all the best to all teachers who took LEPT 2019!