Registration for the Ateneo Leadership & Social Entrepreneurship (ALSE) Bangkok is now open. Only first 50 registrants will be accepted in the program when it commences in March 2019.
The Ateneo Leadership and Social Entrepreneurship (Ateneo LSE) is a 12-day empowerment program targeting overseas Filipinos workers (OFWs) in the areas of leadership, financial literacy and social entrepreneurship. It is now on its 10th year as an executive education program of the Ateneo De Manila University School of Government (ASoG). In 2017 over 1,400 students from more than 50 batches graduated from the program. Ateneo LSE is now being conducted in 16 different cities in Europe, Asia and Middle East.
Students who completed the program will receive a certificate from Ateneo at the end of the program. They will also be mentored by seasoned and successful Filipino entrepreneurs and business professionals.
In Thailand, the Ateneo LSE is made possible through the partnership of different organizations such as Philippine Ladies Group Foundation, Department of Trade and Industry, Social Enterprise Development Partnerships, Inc. (SEDPI), PinoyThaiyo, DFSPES and WIMLER.
Meanwhile, Filipino business and community leaders led by Sonia Zerrudo, Zenaida Vannaying, Rico Mariano, Rosette Mariano, Bernadette Kongsawasdi, Monalisa Songvaronit, Aida Panchamnong, Maria Divina Blanco Nidhiprabha, Jezreel Llanera, Dr Sarah Jane Racal and Juan Carlos Dilan are some of the pioneering ALSE in Bangkok.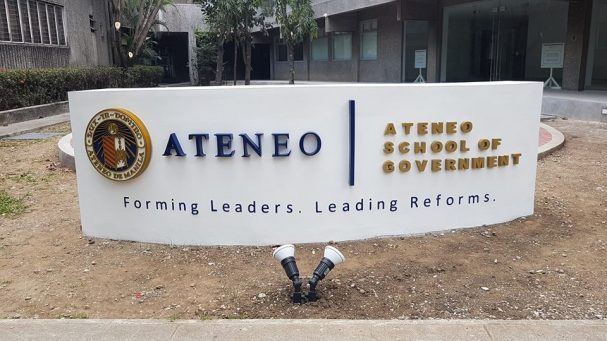 During the group's first meeting in July, hotelier Zenaida Vannaying explained that she and her friends had been brainstorming ideas on how they could give back to the community particularly to the new generation of Filipinos in Thailand. According to her, teaching Filipinos to save money and investing while they are working abroad is one way of helping them. Mrs Vannaying and her family is the owner of Akara Hotel Bangkok and Vista Hotels in Pattaya and Pratunam among her many other businesses.

To join the pioneering batch of Ateneo LSE Bangkok, register here. Registration fee which covers all the materials for six months is only 6,000 baht. Classes will be held every other Sunday starting March 2019.

LEARN HOW TO EARN, HELP OTHERS, AND CHANGE THE WORLD. JOIN NOW!

Online registration form.
ALSE Bangkok Facebook Page

[mashshare]