She got her HIV since she was in her mother's womb. Her mom died, and her father was sent to prison. Fortunately, she still has her grandfather, but the 3,000 baht monthly income is not enough to meet their daily needs.
Because of her situation, Nong Jaa, now 17 years old, has always been a target of bullying. She wanted to finish high school and eventually go to university and make a decent life for herself and her grandfather. Her teachers and friends describe her as a competent and diligent student.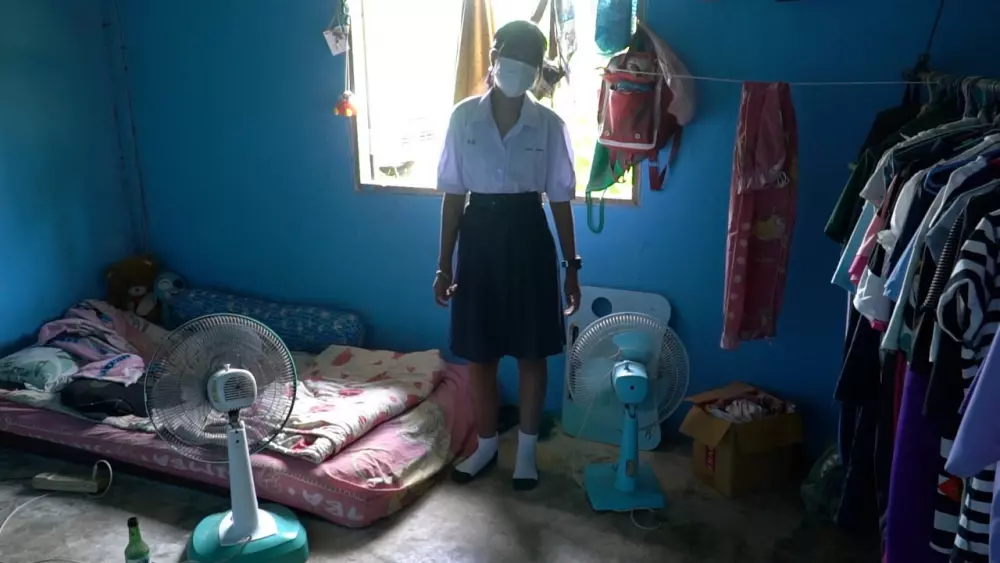 Thai Rath and local officials noticed her difficulty and an appeal was made to the public. Her story went viral. Thais and foreigners alike responded with much generosity and well-wishes for her poured in. Just within a day, the donations had reached almost a million baht, 948,248 to be exact!
"Wow!" was her first reaction when her two teachers told her the good news as she was finishing her homework at school. She was amazed and overwhelmed by the public support.
Her teachers take care of the donation drive through her GSB bank account. Jaa is currently finishing high school at Sankhaburi, Chainat, Central Thailand.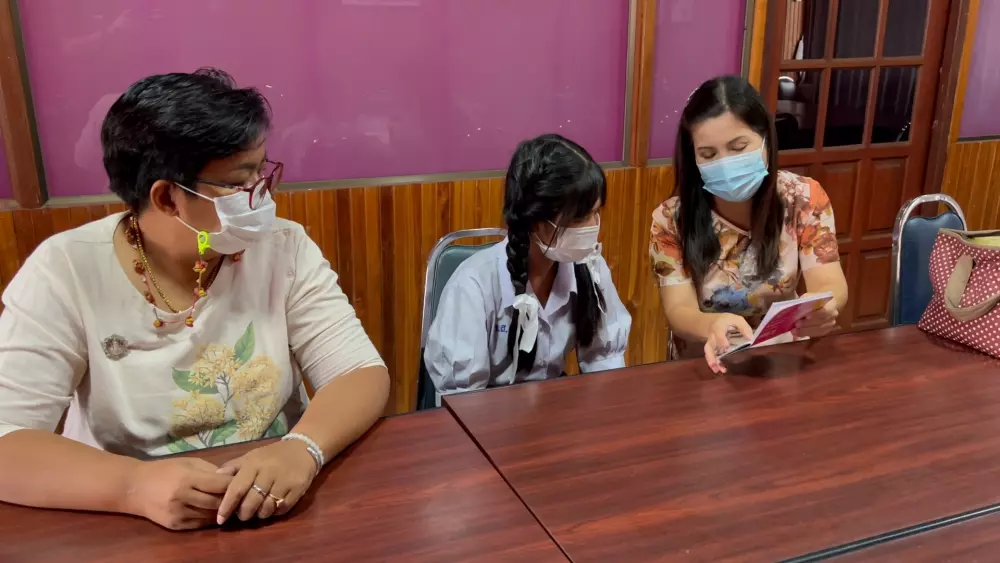 "I never thought people would be so kind, I've never seen so much money in my whole life", said Jaa.

Covered by Thai Rath news outlet, Jaa thanked the reporters, the various news organizations who covered her story, her teachers, the provincial representatives, and most of all her donors. She promised that all the money would be spent wisely and appropriately.

To ensure that the money is well-spent, her school organized a committee to oversee the spending for Jaa's schooling including her university studies and the daily expenses of her and her grandfather.

One of her advisers, Chuleekorn Pinkaew, also mentioned that teachers had addressed the problem of Jaa being bullied.

"There are no bullies now," she said. "It was explained to the children that this virus is not something that can be passed on easily and that everyone should live together in a spirit of harmony and not cause stress to others".

Congratulations to Jaa and to everyone who made life better for her and her grandfather!

Source: Thai Rath

[mashshare]