CHONBURI, Thailand. Blaming the 'faulty' GPS, a driver escaped the accident without injuries after driving his car into a pond in the Phan Thong district of Chonburi, Thailand.
The driver claimed that he was simply following the GPS navigation, but too late to realize that the system is faulty when his car submerged into the pond.
Rescue workers were notified of the incident a few minutes before midnight on January 10th, 2022, and found a white sedan partly immersed in the pond.
A crane truck was used to pull the car from the waters about five meters deep. It took the rescuers more than an hour to put the car on the dry land.
The unnamed driver, however, was uninjured but soakingly wet as expected and managed to swim out from his car to the nearest shore.
According to the Phan Thong authorities who investigated the incident, the driver came from Bangkok to visit his relatives in Chonburi. The driver claimed that the GPS company should be held liable for the accident as he was simply following the GPS directions.
There will be no charges to be filed, but authorities advised drivers to use common sense and be aware of the actual road conditions surrounding them, not solely relying on the GPS instructions.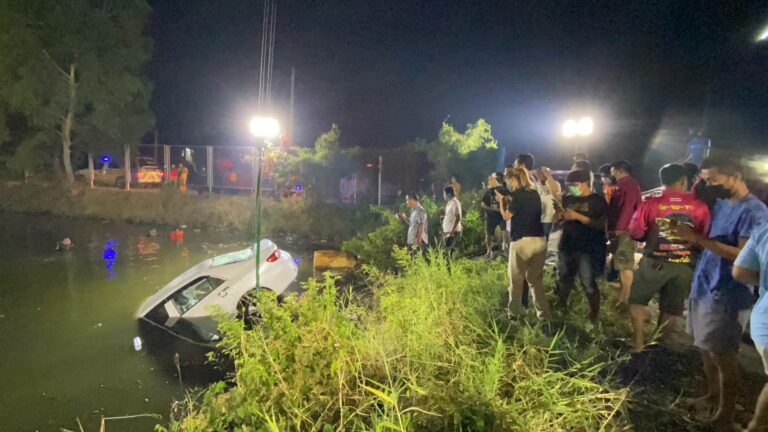 Source: The Pattaya News

[mashshare]