Mr. Marck Macaraeg, a Bangkok-based Filipino lawyer, served as president of the International Court of Justice in the Thai National Qualifying Rounds of the Philip C. Jessup International Law Moot Court Competition. The Jessup, as the competition is commonly known, is the world's largest and most prestigious moot court competition, with participants from roughly 700 law schools in over 100 countries and jurisdictions. It simulates a fictional dispute between countries before the International Court of Justice and involves complex issues of public international law. This year's problem deals with multi-fora international litigation, the accountability of heads of State for war crimes, and autonomous weapons systems. 
To participate in the competition, teams from the law faculties of Thammasat University and Chulalongkorn University had to prepare oral and written pleadings and argue before a panel of three judges. In this regard, Mr. Macaraeg was joined by two other distinguished international lawyers based in Thailand, Mr. Esmaeel Yaghoubi of the Danieli Group and Ms. Jiayi Li of the United Nations Development Program.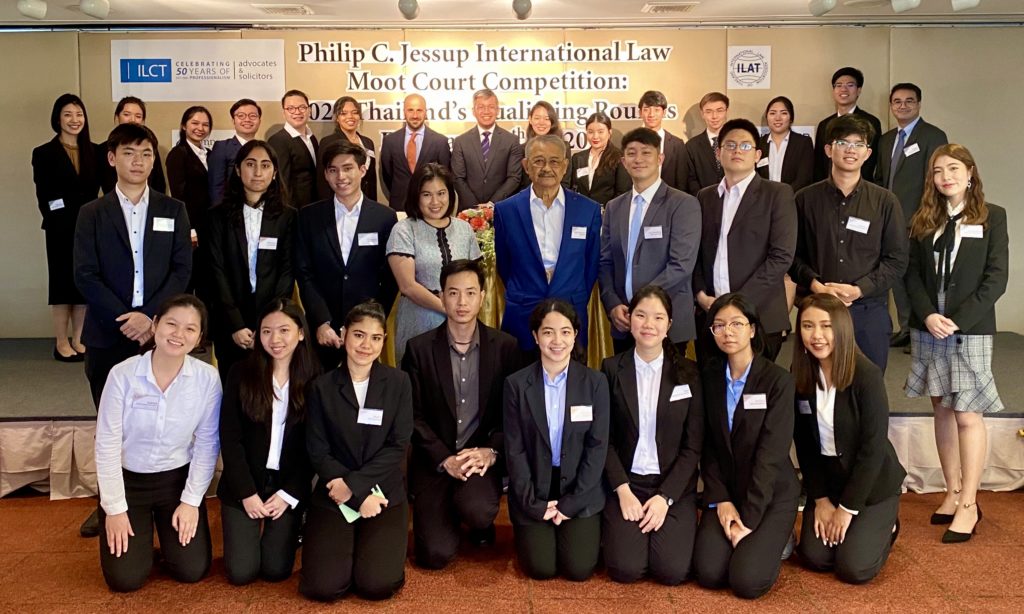 In the end, an oralist from Thammasat university was awarded "Best Oralist", Thammasat University was awarded "Best Memorial" (written pleadings), and Thammasat University was adjudged "Best Team". This means that the team from Thammasat University will proceed to compete in the international rounds of the Jessup, which will be held in Washington D.C., United States sometime in April 2020. Additionally, in recognition of his "robust legal and hypothetical questions", Mr. Macaraeg was also voted as "Best Judge" by the participants and organizers of the national competition. 
The 2020 Thai National Qualifying Rounds of the Jessup was organized by the International Law Association Thailand. It was held last 15 February 2020 at the Bangkok Club, Sathorn City Tower, Bangkok.
Mr. Marck Macaraeg is a Senior Foreign Advisor at Kelvin Chia Thailand Co Ltd, an regional law firm headquartered in Singapore. He leads the firm's corporate and commercial team in Thailand.