Her Majesty Queen Sirikit, The Queen Mother made merit on her 87th birthday surrounded by her family at Chitralada Palace in Bangkok, August 12. 
Thailand celebrates Mother's Day every 12th of August which is also the birthday of Queen Sirikit. 
During the ceremony the Queen Mother was accompanied by His Majesty King Maha Vajiralongkorn Phra Vajiraklaochaoyuhua, Queen Suthida Bajrasudhabimalalakshana, Somdech Phra Kanishthadhiraj Chao Krom Somdech Phra Debaratnarajsuda Chao Fa Maha Chakri Sirindhorn, Somdet Phrachao Nong Nang Thoe Chaofa Chulabhorn Walailak Agrarajakumari, Krom Phra Srisavangavadhana Vorakhattiya Rajanari, Princess Bajrakitiyabha Narendira Debyavati, Princess Sirivannavari Nariratana Rajakanya, Prince Dipangkorn Rasmijoti Sirivibulyarajakumar and Thanphuying Sirikitiya Jensen.
Long Live Her Majesty Queen Sirikit!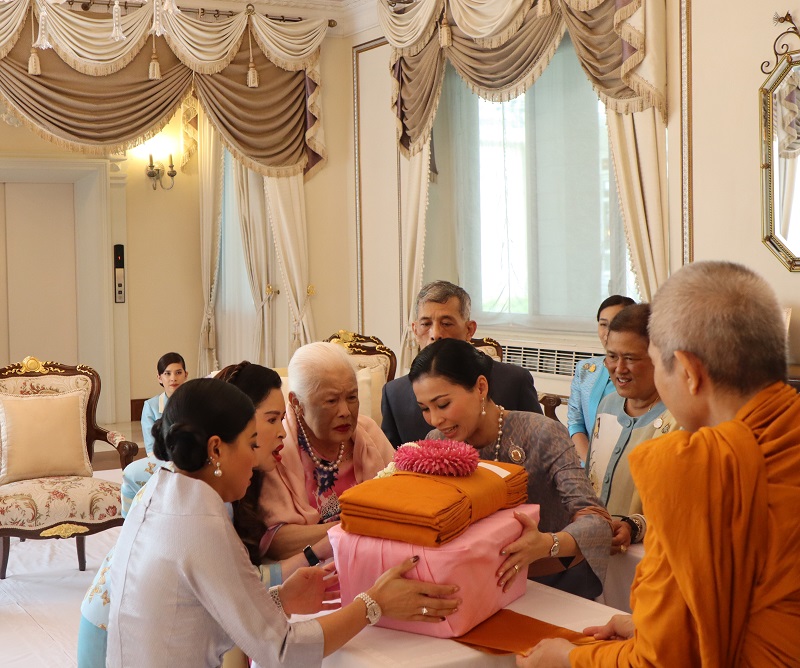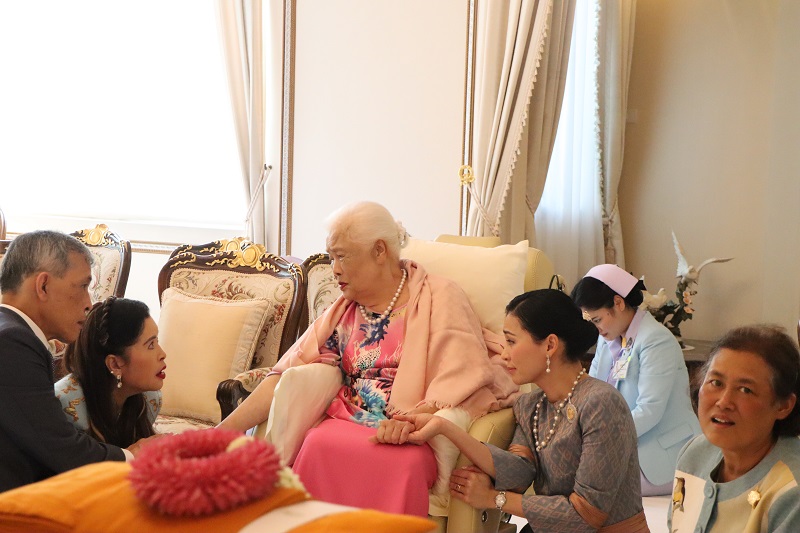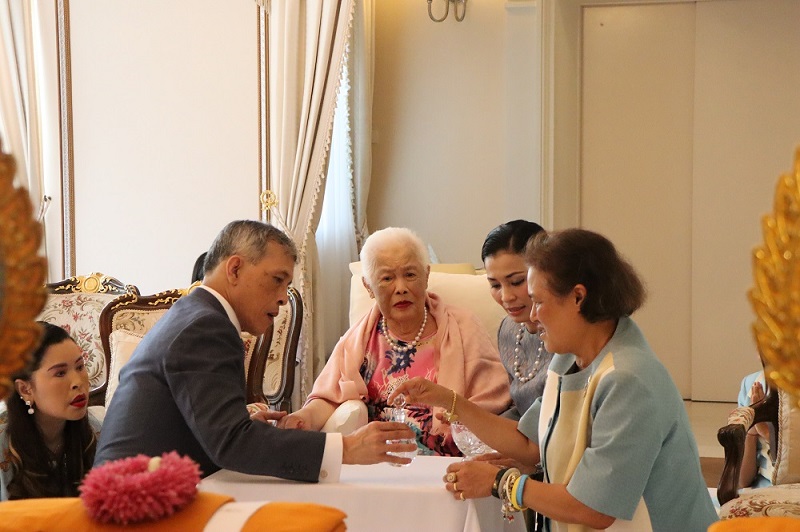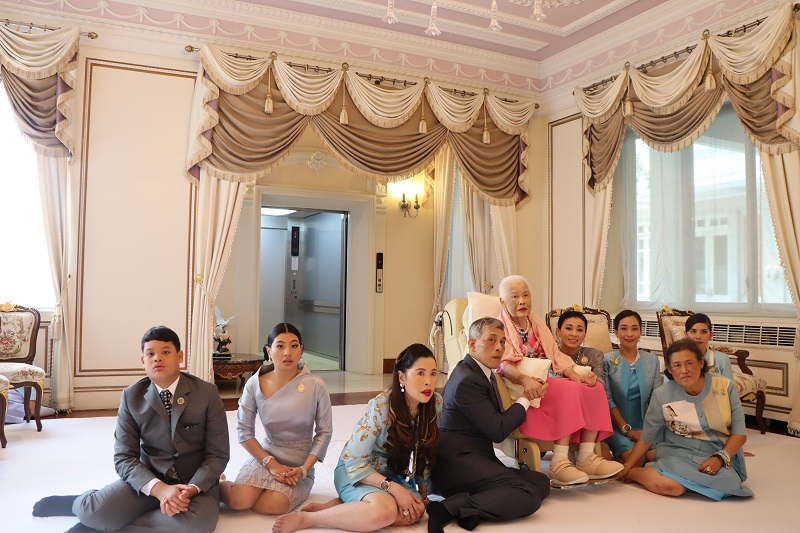 Photos: Bureau of the Royal Household