As years passed by, it's always good to look back and appreciate the people who quietly made significant contributions to the community – in this case women who have prepared a way to the new generation of Filipinos in Thailand. Though many of them are married to Thai locals, their successes are all attributed to their talents, skills and perseverance. They have reached the top of the ladder and are thriving in their businesses and lives in this foreign land.
In a rare occasion, PinoyThaiyo was able to have a glimpse of this unique and highly motivated group of Filipinas at their annual Christmas party at Akara Hotel, a five-star hotel owned by one of their members.
Let's take a look at how this group started and know more of their prominent members.
Flips History
Flips means Filipino sisters. It is not a club nor an organization. It is a group of Filipina friends who are long time residents of Bangkok or whose main goal is to meet up on a monthly basis in various restaurants and hotels. They have a common interest of being foodies as their way of bonding. The group is also involved in supporting various charities through volunteer works, feeding programs and supporting each other.
Here is a list of some of their members and the length they have lived in Thailand.
Sally Nuñez Alexander – came to Thailand in 1963
Arlene Rafiq – 1997
Monalisa Sangvoranit -1975
Zenaida Vannaying – 1980
Cora Sukhanya – 1971
Charito Sta Maria Hiruntrakul – 1979
Emilie Soto Amawatana – 1977
Emilie I. Isidoro – 1978
Noemi Prasertson – 1980
Annabelle S. Daokaew – 1979
Bernadette Kongswasdi -1984
Maria Lourdes Hoffman – 1982
Alisa Phongsathorn – 1974
Myriam Puzon Matayat – 1982
Aida Panchamnong – 1978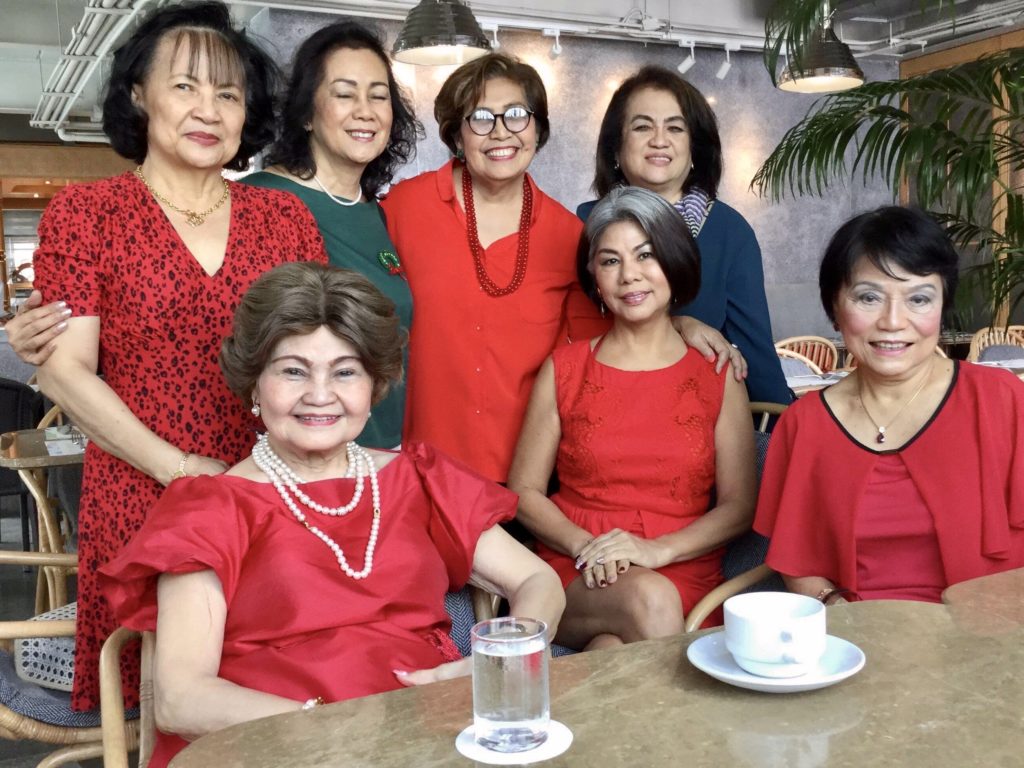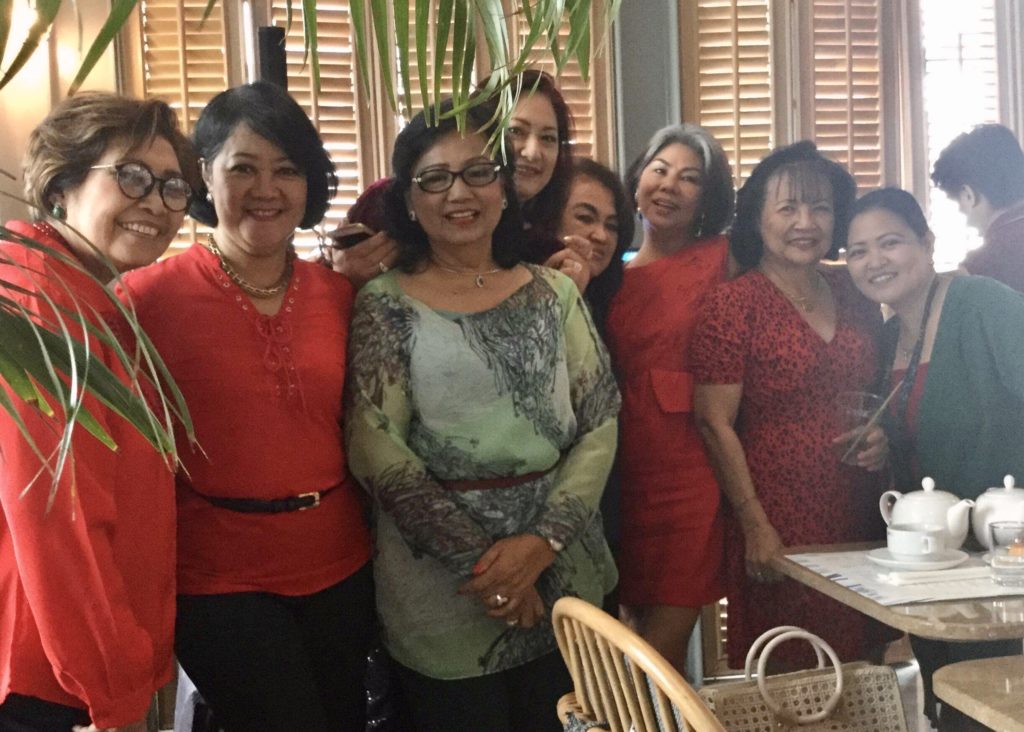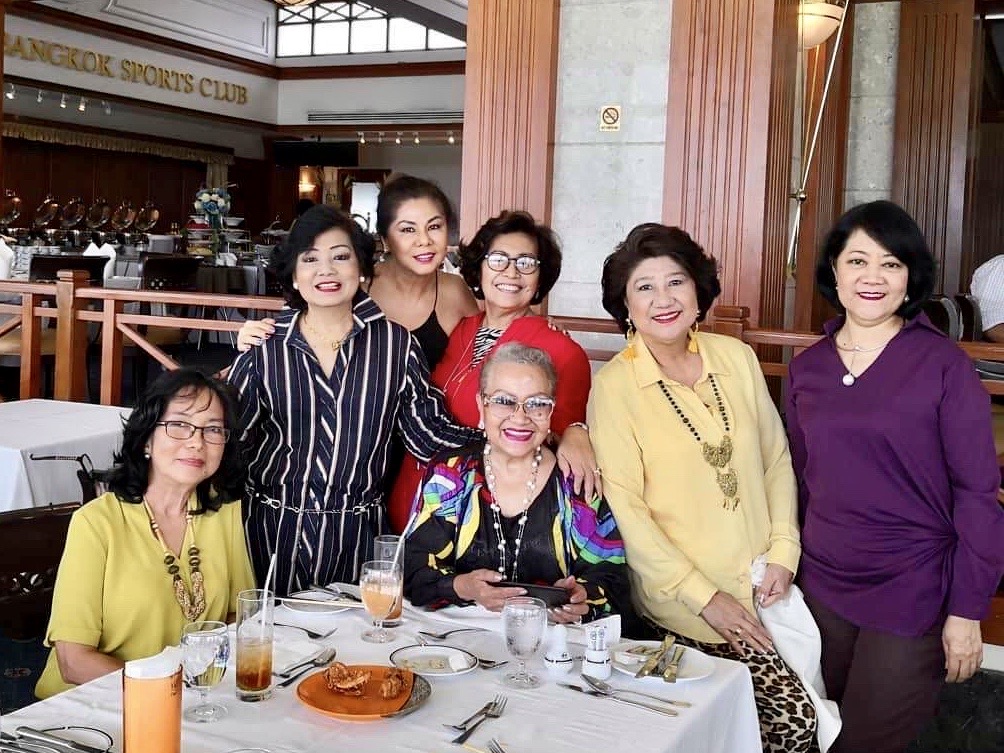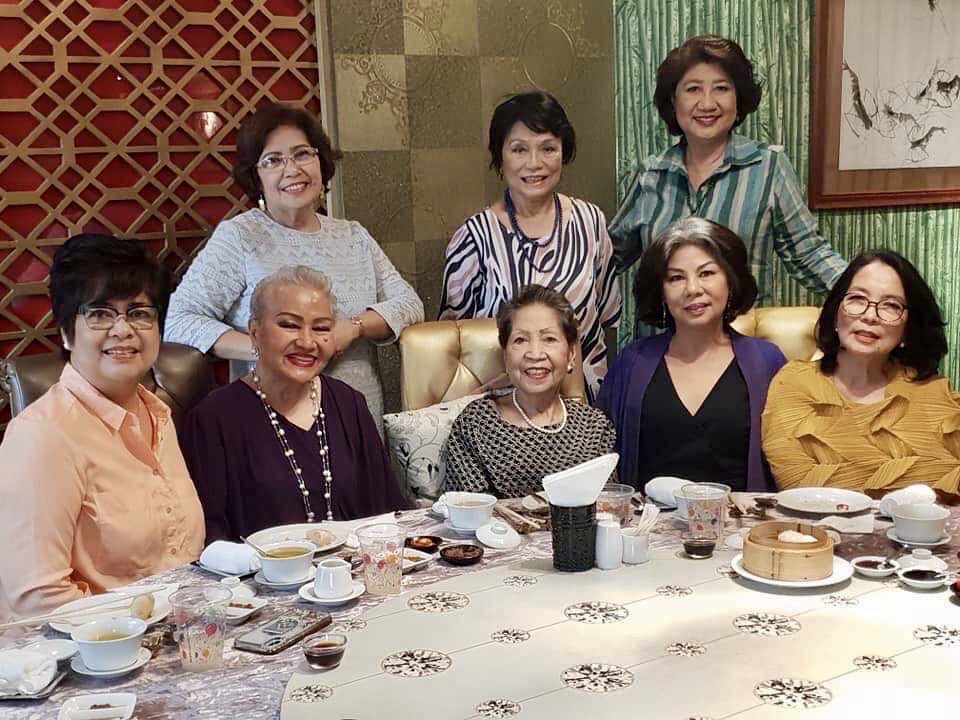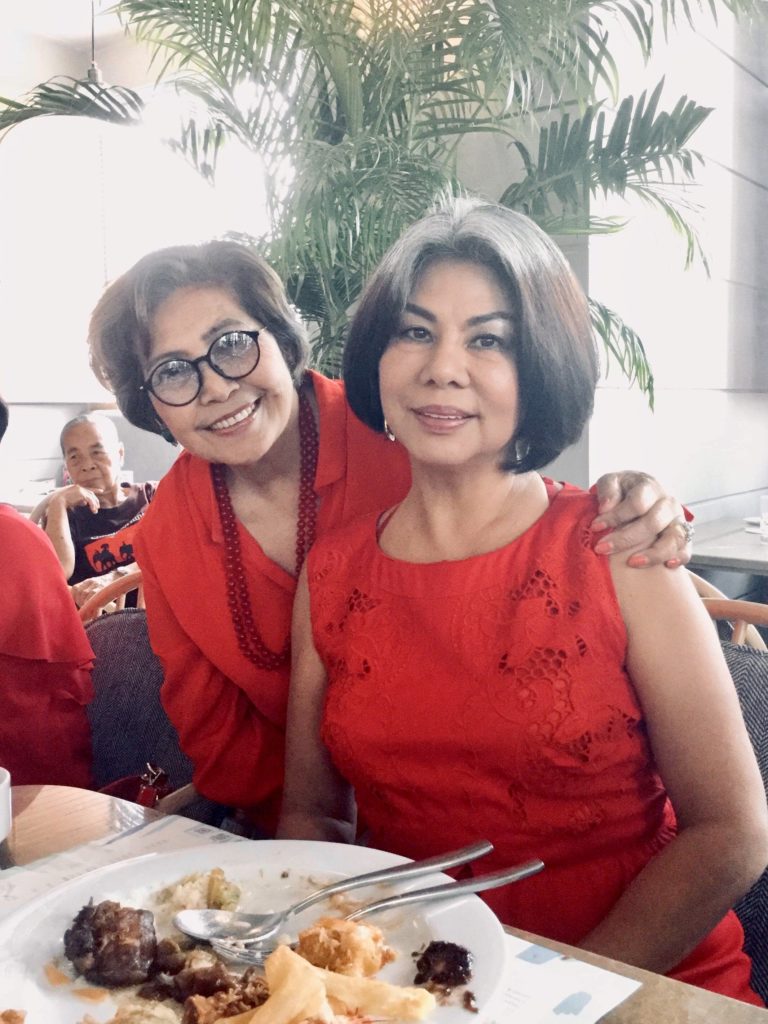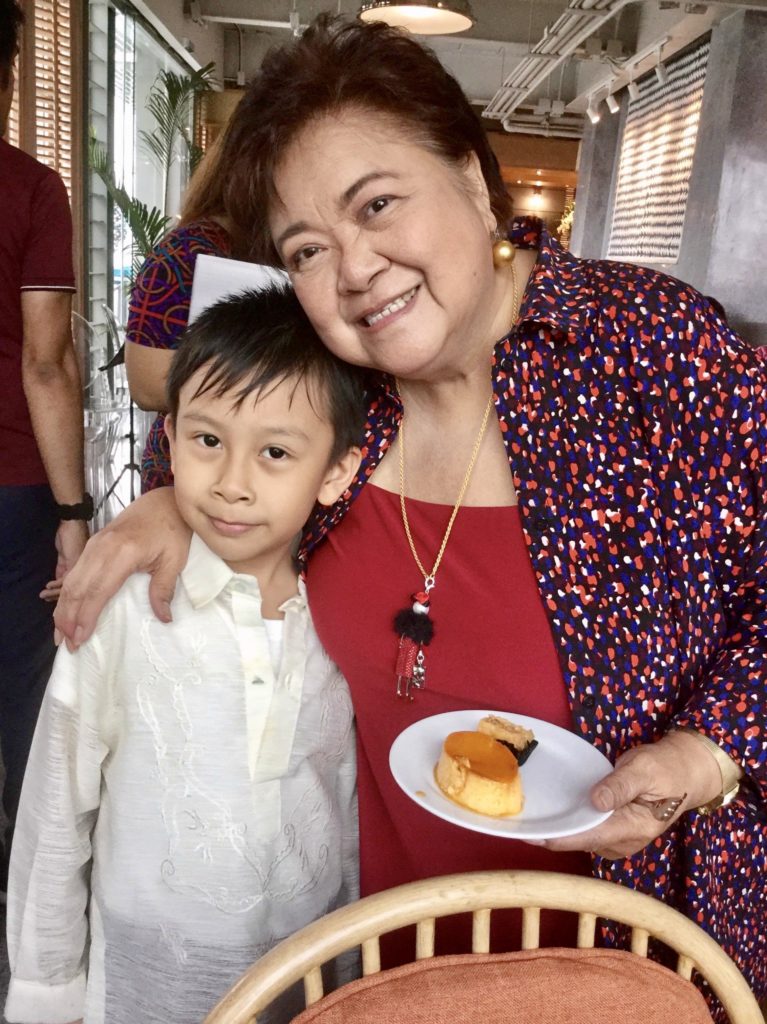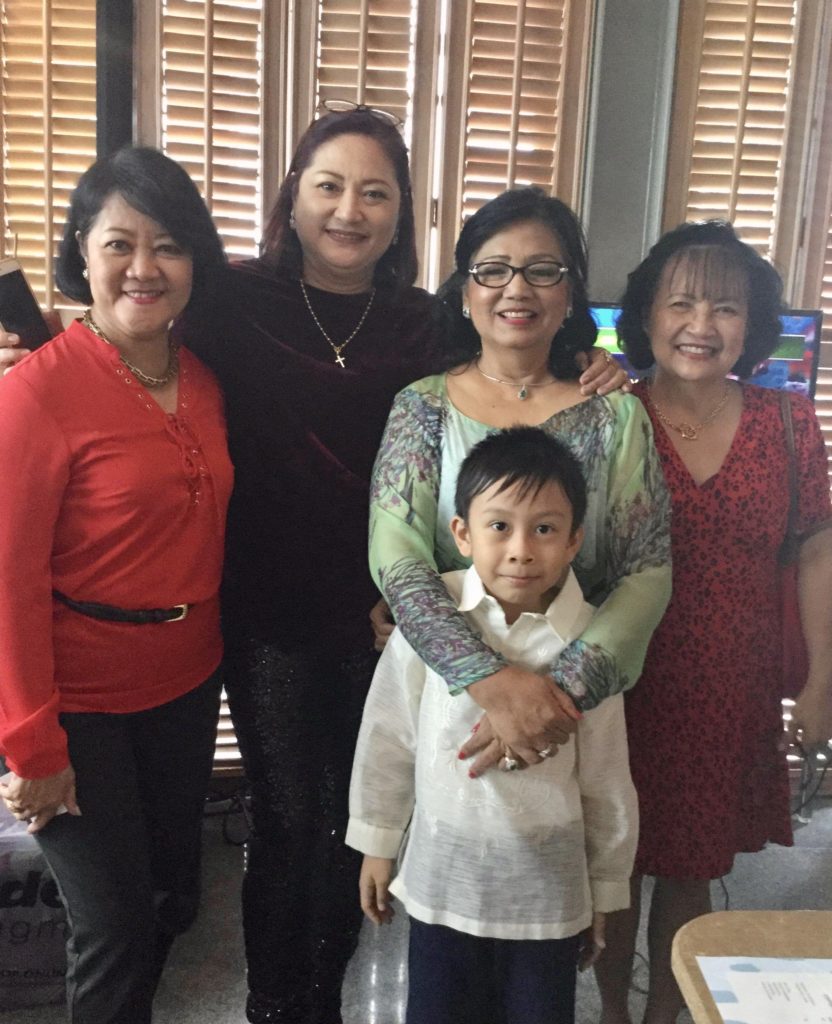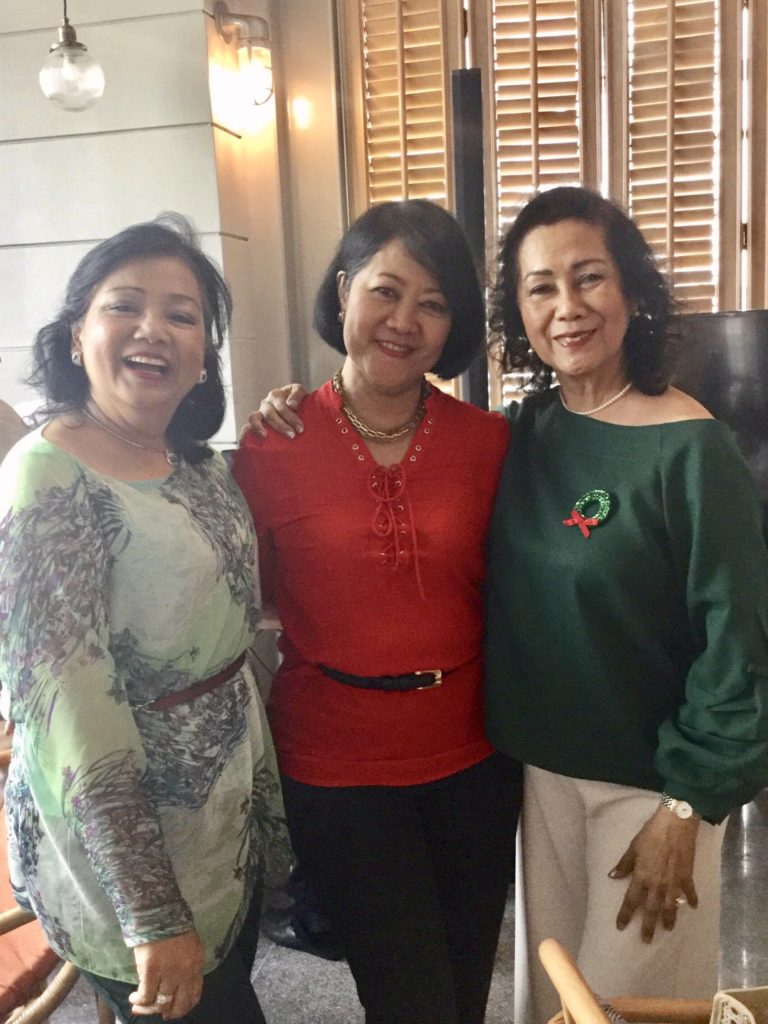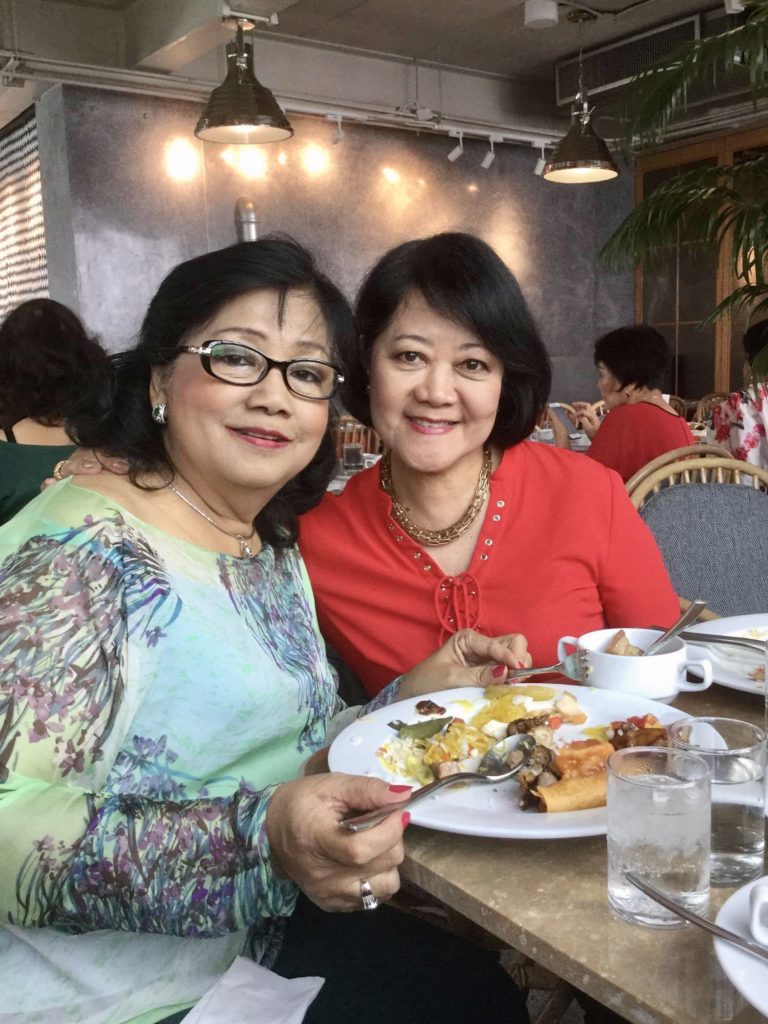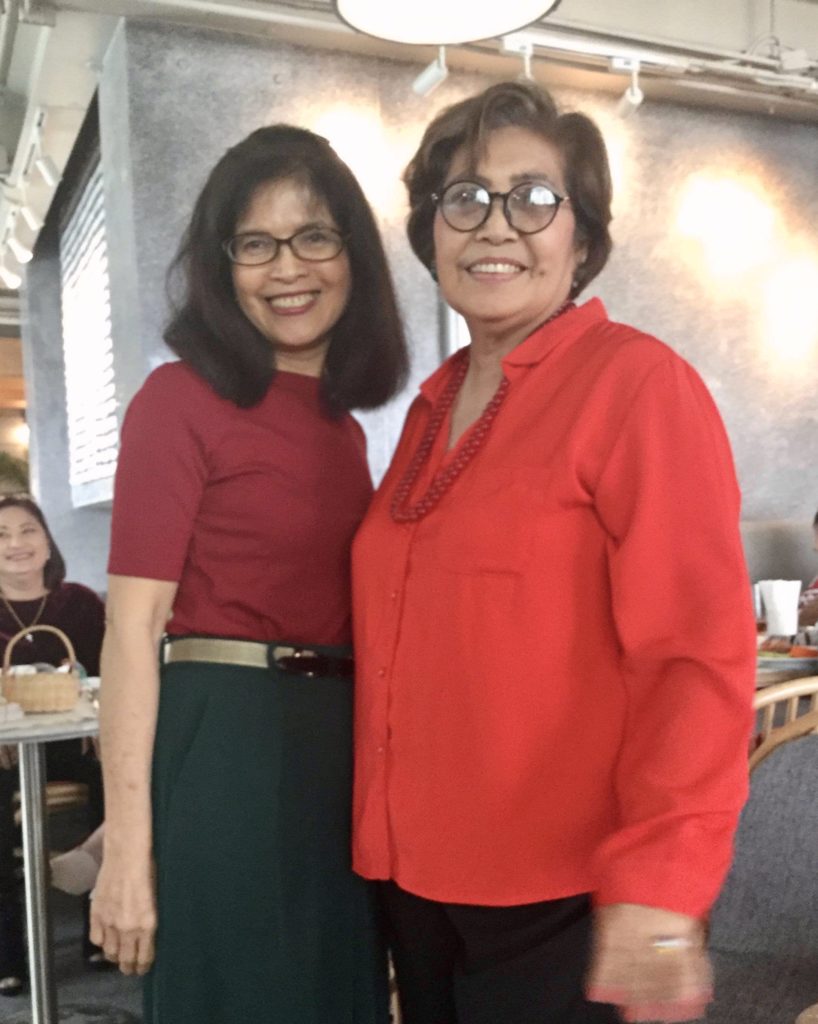 Photos: Monalisa Falsis Sangvoranit