To observe Holy Week, the Philippine Embassy in Bangkok will be closed on March 24-25, 2016, said in an announcement posted on its website.
March 24 falls on Black Thursday while March 25 is Holy Friday.
Below is the complete announcement.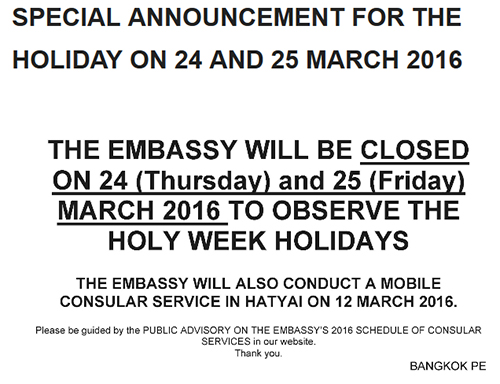 For more information, you can visit the embassy website at www.bangkokpe.dfa.gov.ph or call +66 2 259-0139 and +66 8 992-65954 for updates.